The GrabMerchant Portal is an easy-to-use but powerful web platform designed with the needs of Grab merchant-partners in mind. It's more than just a way to facilitate the use of Grab's systems and technologies—it can be key to growing your business quickly, sustainably, and profitably.
Here are some of the ways the GrabMerchant Portal helps you grow your business.
Keep Track of Your Finances
If you're like most Grab merchant-partners, you probably wish you could spend less time working on your finances and more time growing your business. The GrabMerchant Portal helps you do just that.
Aside from facilitating GrabFood or GrabMart orders, the GrabMerchant Portal helps you keep track of your transactions, transfers, settlements, and refunds across all stores or individual stores in real time. Different parts of the process are already automated, making it easy to concentrate on completing orders and creating top-tier customer experiences.
To generate a financial report, simply do the following: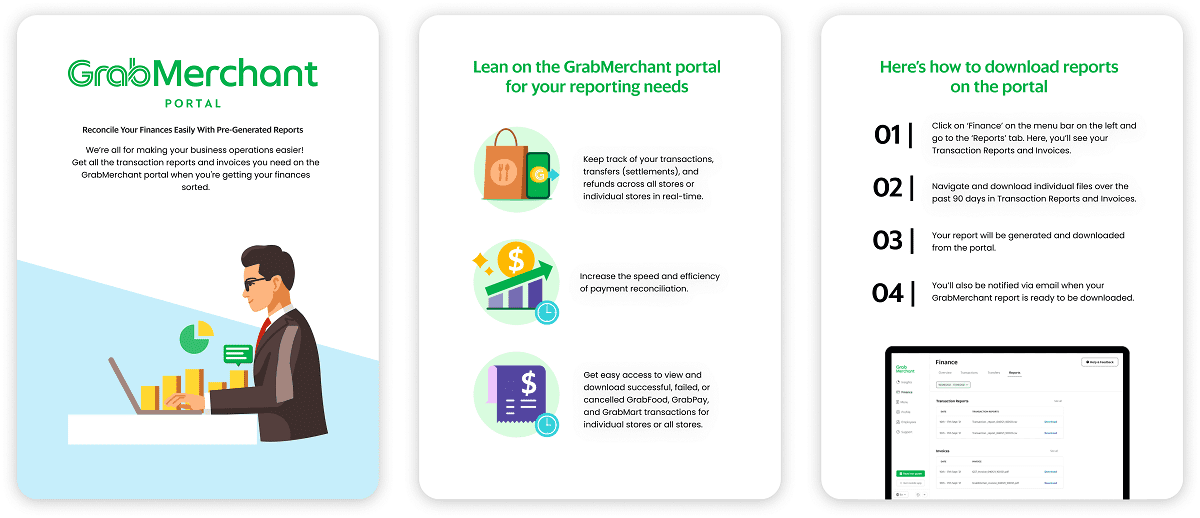 Click or tap on "Finance" on the menu bar.
Click or tap the "Reports" tab. You should be able to view your Transaction Reports and Invoices.
Download the files you need in Transaction Reports and Invoices. You should be able to view all transactions, transfers, refunds, and other items going back 90 days.
Choose the options you need for your report and wait for your report to be generated and downloaded.
You'll be notified through email as soon as your GrabMerchant report is ready for download.
GrabMerchant Portal users can view all transactions going back to three months, including successful, failed, or canceled GrabFood, GrabPay, and GrabMart transactions for individual stores or all stores. You can easily download this information for further use and reconcile these with transactions made through other systems.
Taken together, these individual features greatly reduce the possibility of confusion and human error during the financial reconciliation process, potentially saving you dozens of hours each week and allowing you to focus on what really matters.
Gain Insights into Customer Behavior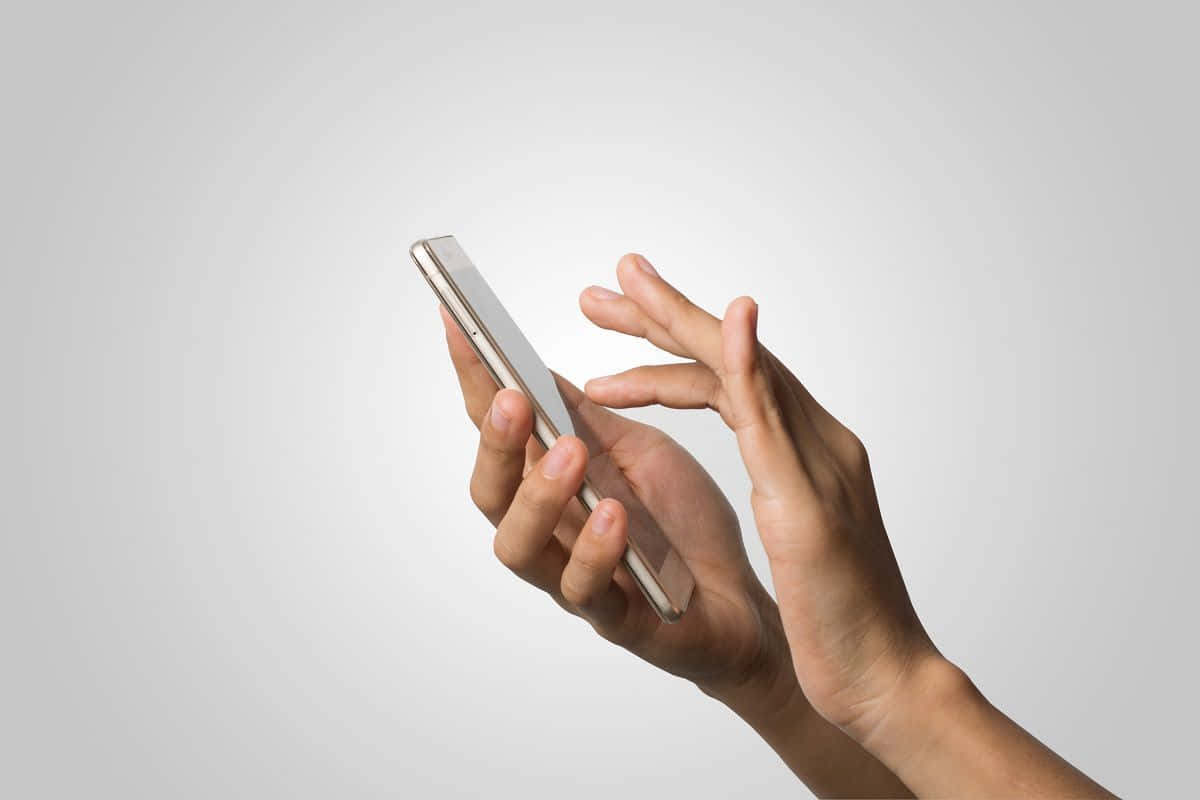 The portal lets you access insights and information related to past orders, giving you a clearer picture of customer demand and other behavior patterns. As mentioned earlier, you can view data from individual stores or all your stores put together. This makes it easy to find a baseline performance level as well as the relative performance of each store.
You can use the GrabMerchant Portal to easily get a picture of sales, orders, and payments per location or across the entirety of the business. You can then use this information to create highly-specific marketing and promotions campaigns for select stores or the entire operation.
Speaking of marketing and promotions, you can also find information on the performance of your campaigns on the portal. This information can be used to make better-performing promotions that further bring down the cost of acquiring each customer.
Update and Edit Your Menu or Catalog in Real-Time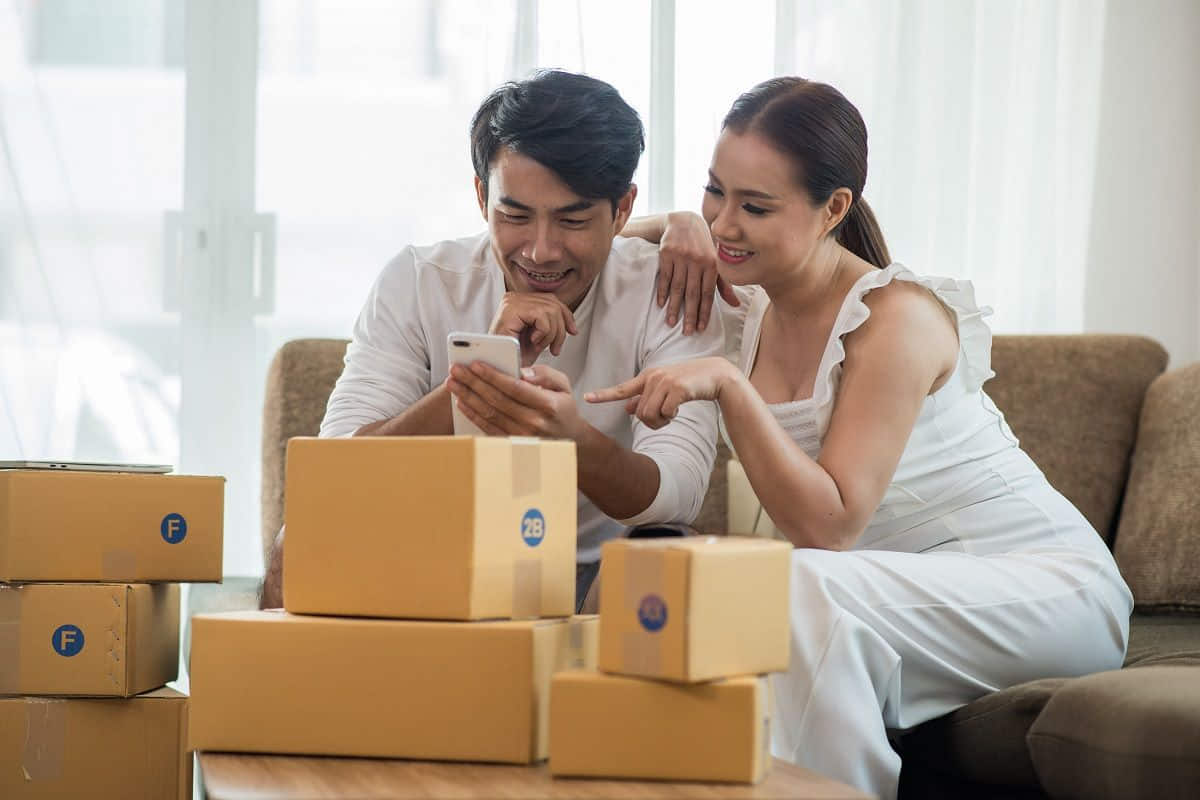 Keeping menu and catalog items up to date keeps you and the Grab Delivery partners from having to make time-consuming calls to clear things up with customers. Ensuring that items on offer are truly available to order is also an important part of encouraging sales and achieving customer satisfaction.
You can easily remove items from your menu or catalog with the GrabMerchant Portal. What's more, you can indicate if the item is simply unavailable at the moment or remove it completely from your list of offers. This is important, as your store or restaurant might have potential repeat customers who want to know if they can order the item later on.
Changing your menu or catalog on the GrabMerchant Portal is incredibly easy. With a few taps, you can make real-time edits on items, menu or catalog categories, and item availability. You can indicate if the item is out of stock, set the price, and add photos within moments on the portal. Multiple modifiers (e.g. extras, add-ons, and special options) could also be set for each item as needed. This makes it possible for any merchant-partner to use the Grab system, whatever kind of order setup they have. 
Optimize Your Business with Data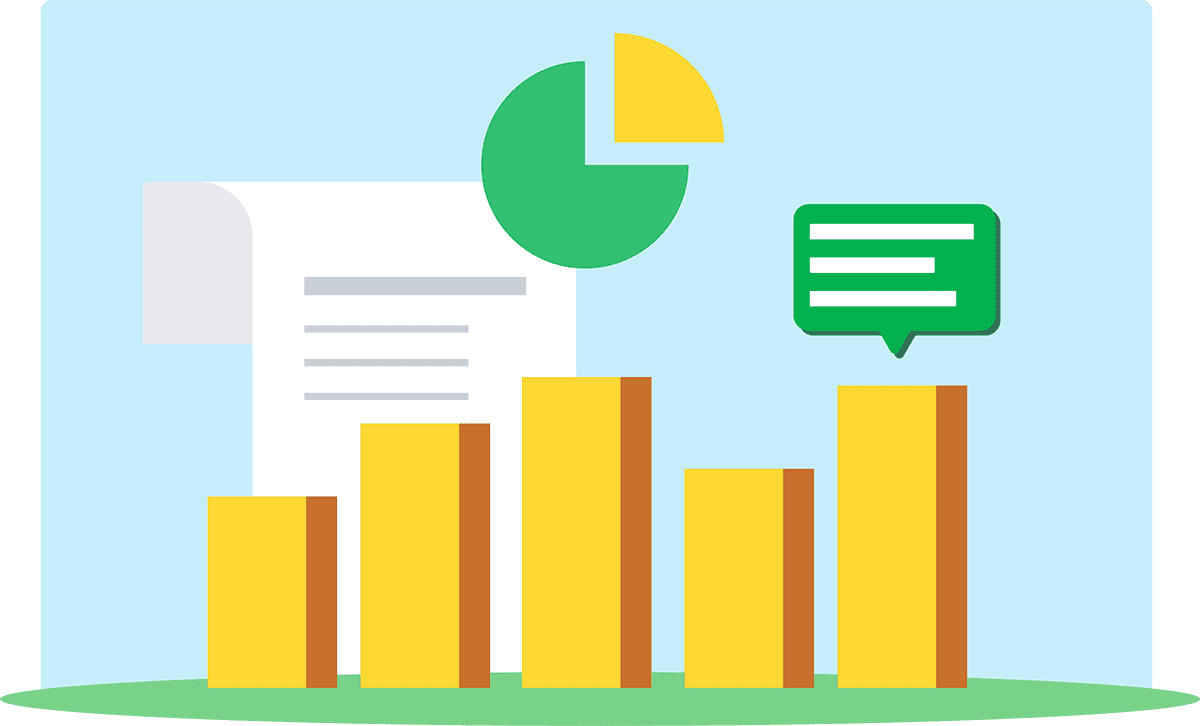 Access to accurate and actionable data is critical for ensuring the success and profitability of your business. Having data you can trust can help you improve different business processes, reduce the cost of serving each customer, and ensure a better overall experience.
We already mentioned that the GrabMerchant Portal lets you access information that reveals customer preferences and behavior. However, the portal also offers other valuable information. On the "Insights" tab, you can find driver wait times, peak hours, ratings, and more. This information can be used to adjust menus, change opening hours, and perform other actions that reduce operations costs, improve efficiency, and create better customer experiences.
For example, you can use the information on peak order times to tweak your opening hours. For instance, if 80 percent of sales in a location are after 5 PM, you can consider changing the opening hours to better accommodate customers in that area. Alternatively, you can also consider cutting hours and opening only in the evenings to reduce operating costs while maintaining profitability. This is just one of the infinite possibilities when you have the data that Grab offers through its exclusive portal.
Simple and Effective Promotions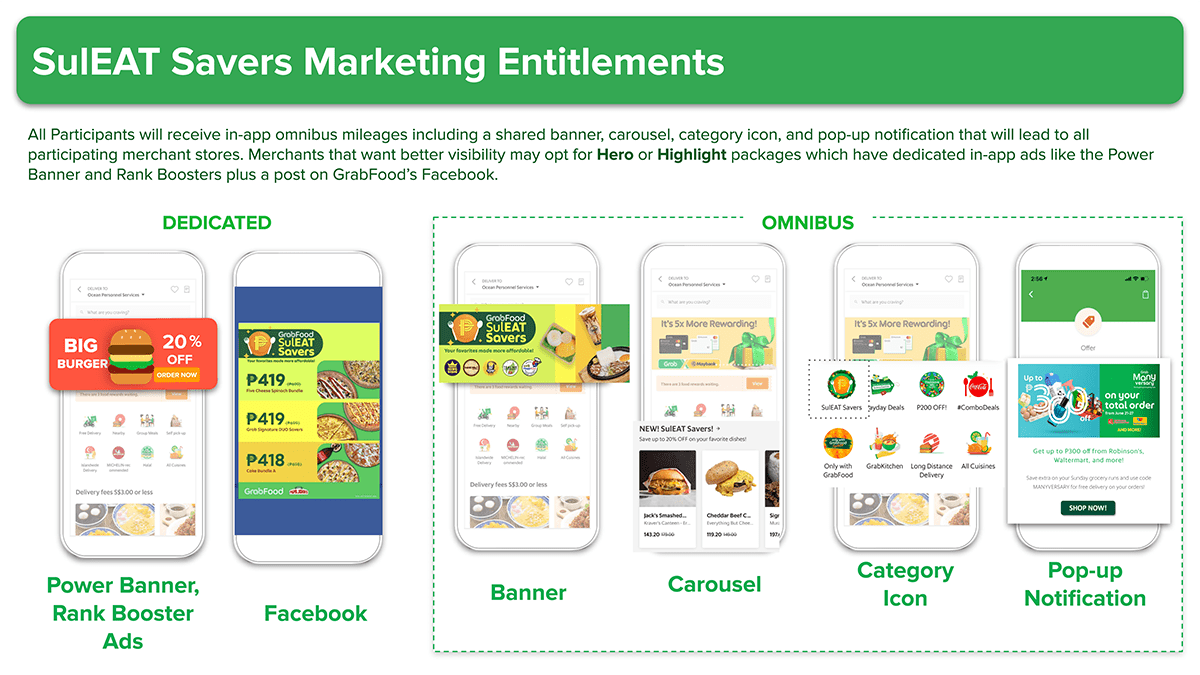 Simply having your store or restaurant on Grab will already give your business a boost in your locations' geographic areas. However, the opportunities for improving sales and marketing don't stop there.
The GrabMerchant Portal lets you easily set up ads and promotions that will appear to potential customers throughout the Grab app. Through the web portal, you can also join Grab Campaign Packages that help your brand appear across multiple marketing channels.
If you're new to marketing your business on digital platforms, Campaign Packages are an easy way to get into the process. They're an effortless way to promote new offers or increase sales of more profitable items.
To access Campaign Packages, simply do the following: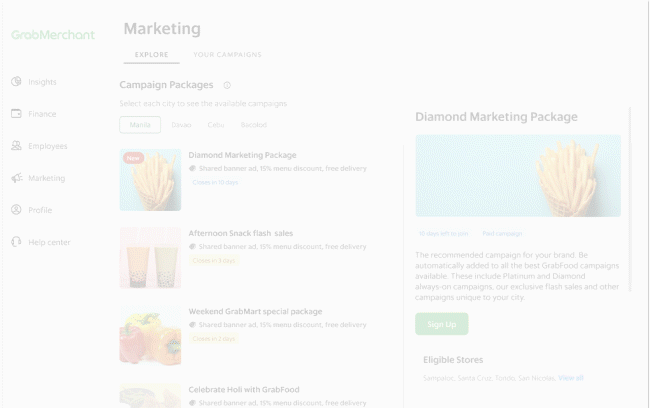 Tap on the "Marketing" option on the portal to view all the available current campaigns.
Review the details of suitable campaigns.
Tap "Sign Up" or "Submit Request" on the Campaign Package you wish to be a part of.
Wait for an email confirming approval.
Once your campaign is running, you can check its performance on the "Insights" tab. You can leave campaigns at any time, taking into account their terms and conditions.
Monitor All Your Locations on One App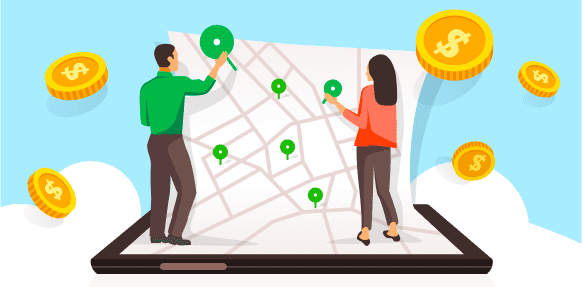 We've already mentioned that Grab merchant-partners can use the portal to track data from the entire business as well as individual locations. Another key feature that sets the portal apart from other systems is that you only need to log in once to access data generated by all your stores.
Having data for all locations easily accessible from one login on a single app gives you a better overall picture of what's happening, reducing confusion and empowering you to make better decisions. This can be of immense benefit for businesses that want to get the best performance out of each location.
What's more, you get access to this data in real-time. This makes it possible to act on events and trends as they happen.
How Else Does the GrabMerchant Portal Boost Your Business?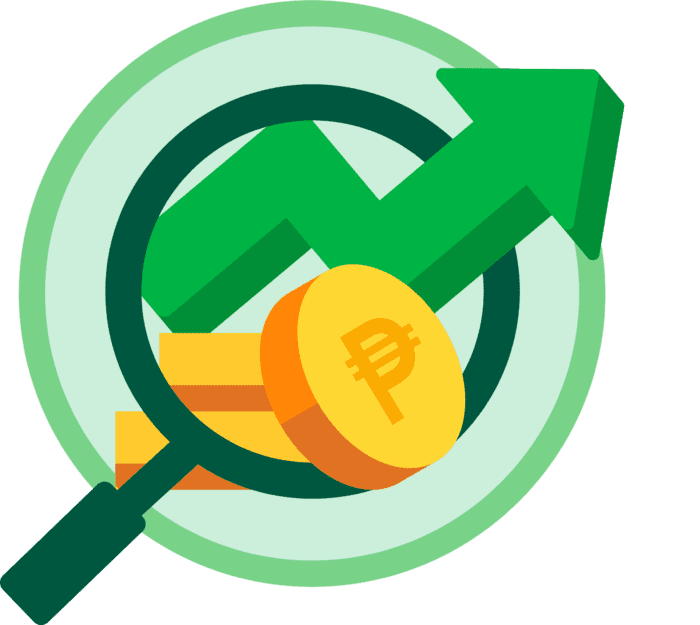 The GrabMerchant Portal is designed to help merchant-partners save time and sustainably grow their business. You do not need to have several years of experience running a business to enjoy the benefits of the portal either, as it is designed to be easy to use, transparent, and highly reliable.
Here are some ways it can help merchant-partners of all experience levels:
Simplified Financial Reporting
The GrabMerchant Portal's financial reporting functionality is simple yet accurate. Merchant-partners can also easily find individual transactions and transfers for review with just a few taps. You do not need to have bookkeeping or accounting experience to benefit from it. 
Advertise to Millions with a Few Taps
The portal makes it incredibly simple to reach a much wider market. You can quickly set up ads and promotions that will appear in the Grab app, helping you reach out to all the Grab users near your store or restaurant. You can also join Campaign Packages for multichannel exposure, putting your brand in front of millions of potential customers.
Spend More Time Growing Your Business
You won't have to spend weeks or even days getting the hang of the GrabMerchant Portal. Everything is either automated or laid out so that you and your staff can learn how it works at a glance. Very little training is needed for your business to benefit from the portal. This means less time is needed on data consolidation and more time can be dedicated to high-value tasks such as completing orders and customer service
Take Your Business to the Next Level with the GrabMerchant Portal