Grab's proprietary technologies have done a lot to connect GrabFood merchants with their customers and to facilitate new levels of growth for partner businesses. That being said, these tools can't be used in isolation; they work best with hardware and support technologies that bring out the best features of the Grab ecosystem. 
One innovation that enhances the GrabFood experience for Grab merchant-partners is the Sunmi handheld point-of-sale (POS) device. Let's get to know how the device works and why you should get one for your own business.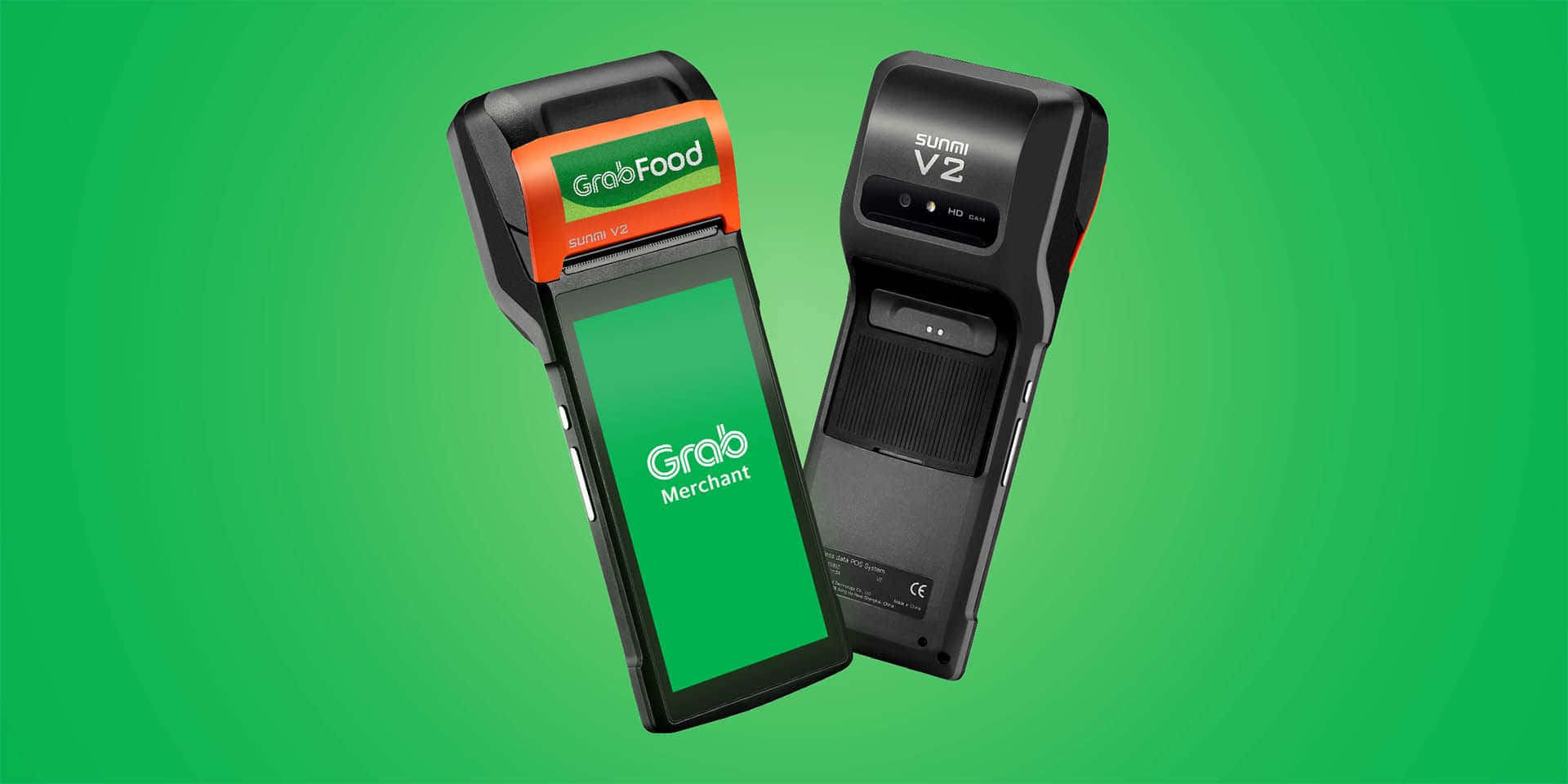 The Sunmi handheld POS device is an offering from the Sunmi brand, which hails from the same family of technology companies as the hugely popular smartphone and consumer appliance manufacturer Xiaomi. As an enterprise that is focused on business internet of things (BIoT), Sunmi released handheld POS products that are perfect for businesses that oversee a lot of customer orders. 
Knowing that Sunmi's hardware pairs well with Grab's business technologies, we are pleased to make these handheld POS devices available among our GrabFood merchant-partners. If you own a food business and are looking for a good investment to improve your order management, consider purchasing the Sunmi device and running the GrabMerchant app on it. 
Why Invest in a Sunmi Device for Your Operations on Grab?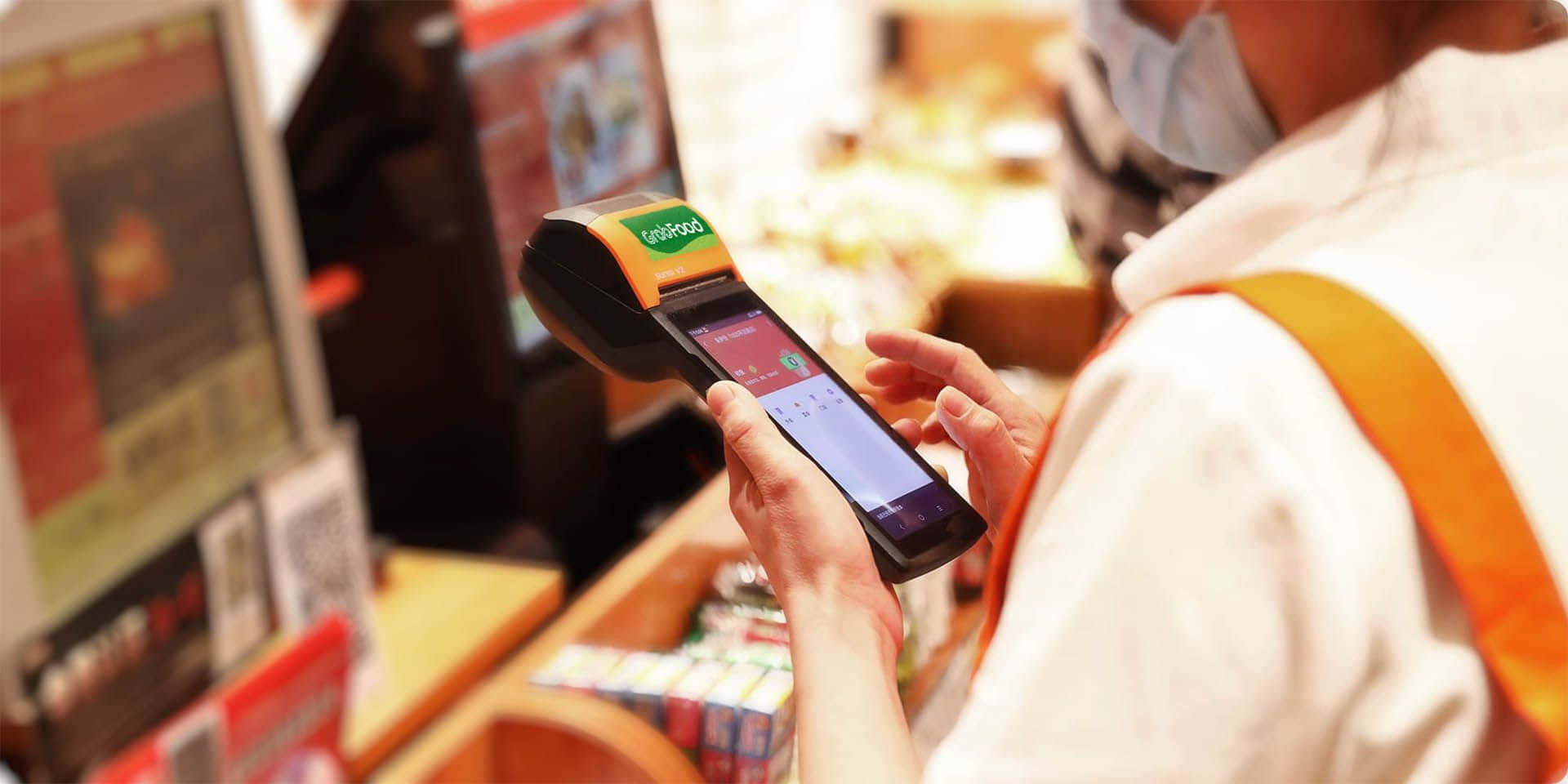 It's Simple and Easy to Use
Business owners are rightfully careful about the tech and hardware they invest in, partly because it takes extra time and effort to learn how to use them. However, it won't be long before you get used to using the GrabMerchant app and handling your GrabFood orders with your Sunmi device. It is not any more difficult to operate than a smartphone, and it boasts a crisp, intuitive, and navigable user interface that will be a pleasure for you and your staff to work with. 
It Allows You Extra Mobility and Flexibility in Your Store
Though it sports a powerful POS system that can process huge order volumes in real time, the Sunmi device is light and portable and can be used anywhere. You can settle orders from anywhere you are in the store, like in the kitchen or at the front of your cash register, as long as you have a working internet connection and battery life for your device.
It Will Help Streamline Your GrabFood Orders
The biggest advantage that the Sunmi device can offer you is streamlined order management for all the GrabFood orders you accommodate into your POS. You may be easily rattled when your customer orders rack up, but using the Sunmi device will help you bring orderliness to your system and make you better at managing high volumes of complex customer orders.
It Will Bring More Value to Your Business through Speedier and More Efficient Order Management
An efficient order management system spells good things for your revenues. When customers learn that they can trust your store to get their order right and to dispatch your food on time, they'll likely continue to patronize your establishment over others. The Sunmi device is a worthy investment for the added value it can bring to your food business in the long run—something you'll want as the foodservice industry gets even more competitive.
How Do You Use Your New Sunmi Device?
Using the Sunmi device as a handheld POS for your food business is fairly simple. All you need to do is download the latest version of the Grab app on it, and you'll already have access to a ticketing and receipt system that will streamline GrabFood operations in your store. 
For GrabFood merchants, the basic user flow of the Sunmi POS device is as follows: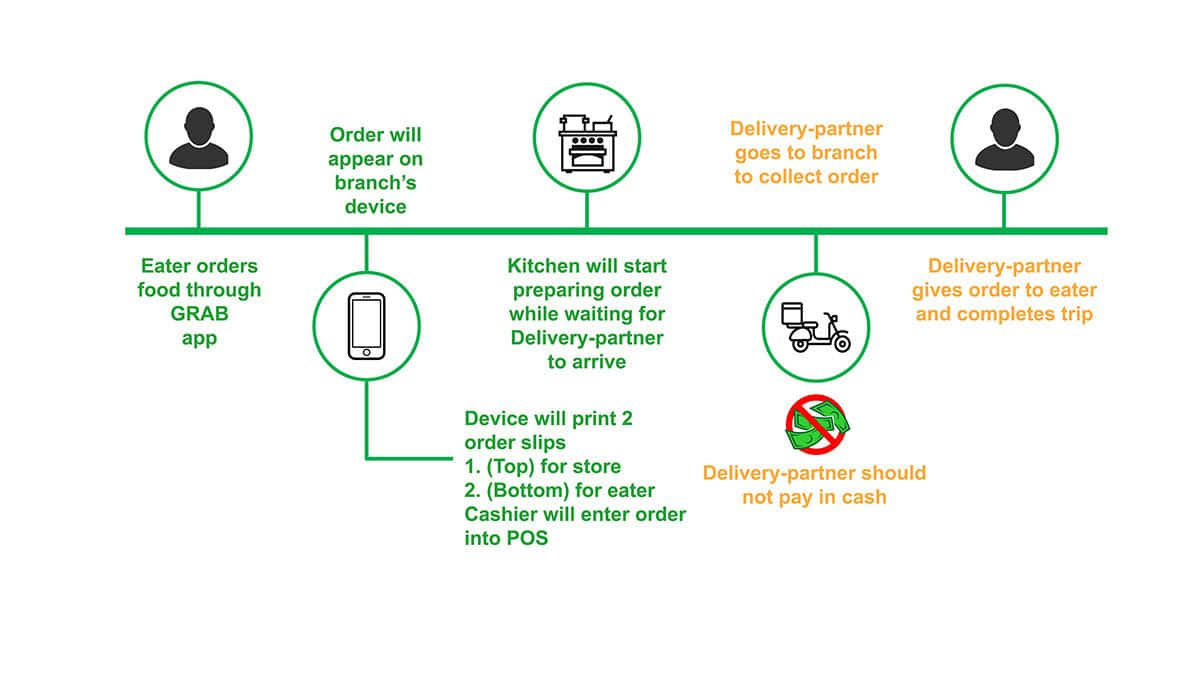 Your customer orders their food through the Grab app.
Their order will appear on your branch's dedicated Sunmi device.
Your device will then print two (2) order slips: one for your store's reference, and another one for the customer. Your store cashier should then enter the order into your POS system.
Staff in your kitchen will prepare the customer's order as they wait for a Grab delivery partner to arrive.
The driver-partner will then arrive at the branch to pick up your customer's order.
Once dispatched, your customer's order should safely arrive at their doorstep.
To get better acquainted with how to use the Sunmi device to manage your store orders, don't forget to read the official user manual that comes with it.
Logging into your GrabFood Merchant app through the Sunmi device should be as simple as doing so from your smartphone or tablet. To do so, open the app, tap the "Log In" button, and key in your user details. 
The same applies to changing your password and username. If you've forgotten your password or username, tap "Forgot Password?" or "Forgot your username?" and follow the steps provided by the GrabFood Merchant to reset them. You should receive a confirmation email from Grab's official email address that you've successfully changed these. 
You and your staff must remember that only the head of the office or the point person in charge of your Grab-linked email address has the power to change your username or email. Staff should bring login concerns directly to the head of office or the authorized representative in charge of your store's Grab-linked email.
Your Sunmi device uses thermal paper to print its receipts. Ensure that the device's printer is in order by opening the POS Steward app on the device. Select "Printer" and run a "Print Test" to check if the device can print your receipts properly. If you think that there's something wrong with the printer, take a video of yourself completing the procedure and send it to the Grab team for further assistance.
Don't forget to keep regular stocks of thermal paper so that you can replenish your Sunmi device's printing roll. The Sunmi device uses thermal paper with 58 mm x 40 mm dimensions. You can source this kind of paper from an office supply store or through an online merchant. It's also possible to reach out to the Grab team and to ask for a list of reputable thermal paper vendors that you can source from.
Powering Up and Keeping Your Device in Good Condition
To preserve your Sunmi device's battery, avoid draining it until it runs out of power. Turn it off when you're done using it for the workday, and be sure to charge it as soon as the battery life hits 20%. Use only the proprietary Sunmi charger that comes with the device. 
Keep the device in optimal condition by putting it in a safe place that's far from sources of heat like stoves and ovens, as well as sources of moisture like beverages, sauces, and other liquids.
Below are some tips that will help you complete basic troubleshooting for your Sunmi device: 
If you cannot log into the Grab app using your device, contact an authorized Grab representative to see if your backend documents are done being processed. The Grab team should help you stay updated on the activation status of your Sunmi device.
If you're having a hard time turning your Sunmi device on or if turning it on results in only a black screen, charge the battery for an hour or two. Then, try rebooting the device by holding down its power button.
Your Sunmi device should be able to read a regular-cut SIM card. Check if the SIM card is properly aligned in the device's SIM card slot, or try using SIM cards from different networks.
Opening the device and staying stuck on the "GrabMerchant" logo may mean that your internet connection isn't strong enough. Check your internet connectivity to see if the device has a stable connection. You can try restarting your modem, then rebooting the device to see if it connects properly.
You should also ensure that your GrabFood Merchant app is updated, which is necessary for the device to operate seamlessly. To do this, open the Google Play Store on the app, go to "My Apps and Games," and see if the GrabFood Merchant app is running on its latest version. If there's a new update, download it right away and restart your device to see if it works.
For other concerns, such as problems with using the device after troubleshooting or problems that pertain to the device's security, don't hesitate to reach out to Grab's live chat team. At worst, Grab's team will help you acquire a replacement for your Sunmi device.
Bring More Value to Your Foodservice Business Using the Sunmi Device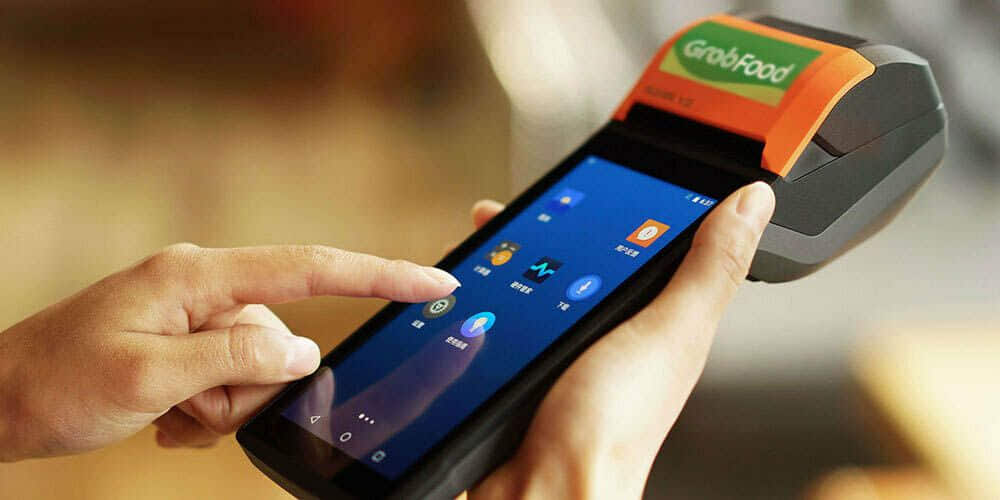 GrabMerchant app's trustworthy proprietary features and Sunmi's innovative BIoT technologies are the perfect recipe for enhanced GrabFood operations. To make things easier for you to manage during hectic business hours to bring even more value to your foodservice enterprises, consider getting one of your own. 
Learn more about Sunmi handheld POS devices and Grab's partnerships with other tech innovators by visiting the GrabMerchant Portal. For concerns regarding how to procure the Sunmi device and how to use it properly with Grab installed, don't hesitate to contact the Grab team.