Want to start selling fresh produce on GrabMart? We've got you!
The weight and price of your fresh produce are now adjustable at checkout to match the in-store details. Now, your customers get the best experience and you get to grow your sales! More on how it works below.
Indicate items with adjustable size in your catalogue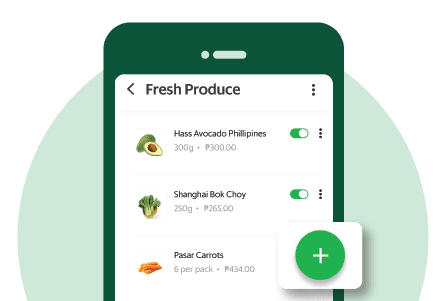 Go to 'Catalogue' to add a new item
Tap on the '+' sign to add your new item.
Fill in your item details
Tap on 'add item size'.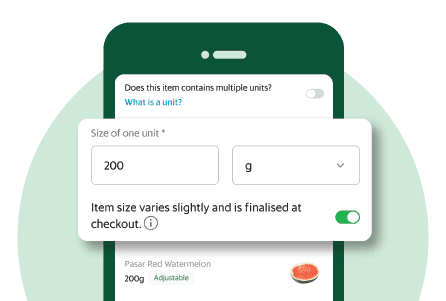 Turn on the 'size varies' toggle
This allows you to adjust the weight and price at checkout.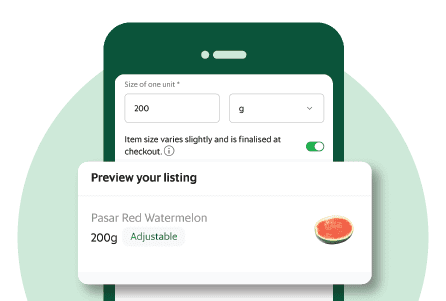 Review your item
Tap on 'confirm' and that's it! Once your item is added, there'll be an 'adjustable' tag on the item at checkout.
Adjust the weight and price of an item in an order