Hi, I'm here for a pick-up!
Grab consumers will now have more options for their dining experience with Self Pick-Up!
Get excited as it brings more orders and higher sales for your business.
Self pick-up service is available on GrabFood and GrabMart orders!
We want to make sure that you and your staff can still stay safe while giving the best customer service!
As customers will soon be coming to your store to pick-up their orders, educate your staff on how to fulfill self pick-up orders efficiently.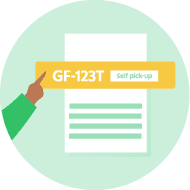 Check the order ID
All Self-Pick Up order IDs end with T. Make sure you're passing the right orders to self pick-up consumers and driver-partners.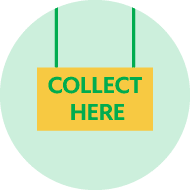 Designate a collection area
Make it easy for customers to navigate where they can pick up their orders! This will also help you control foot traffic and avoid crowding.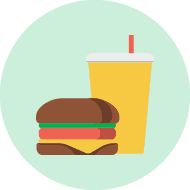 Prepare orders immediately
Once the order comes in, you can already start preparing it so you can avoid making customers wait when they arrive.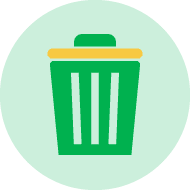 Dispose the food after 2 hours
To ensure food safety and quality, remind staff members to dispose food that is not picked up after the 2-hour waiting period.
Easily manage your Self Pick-Up order through your GrabMerchant app!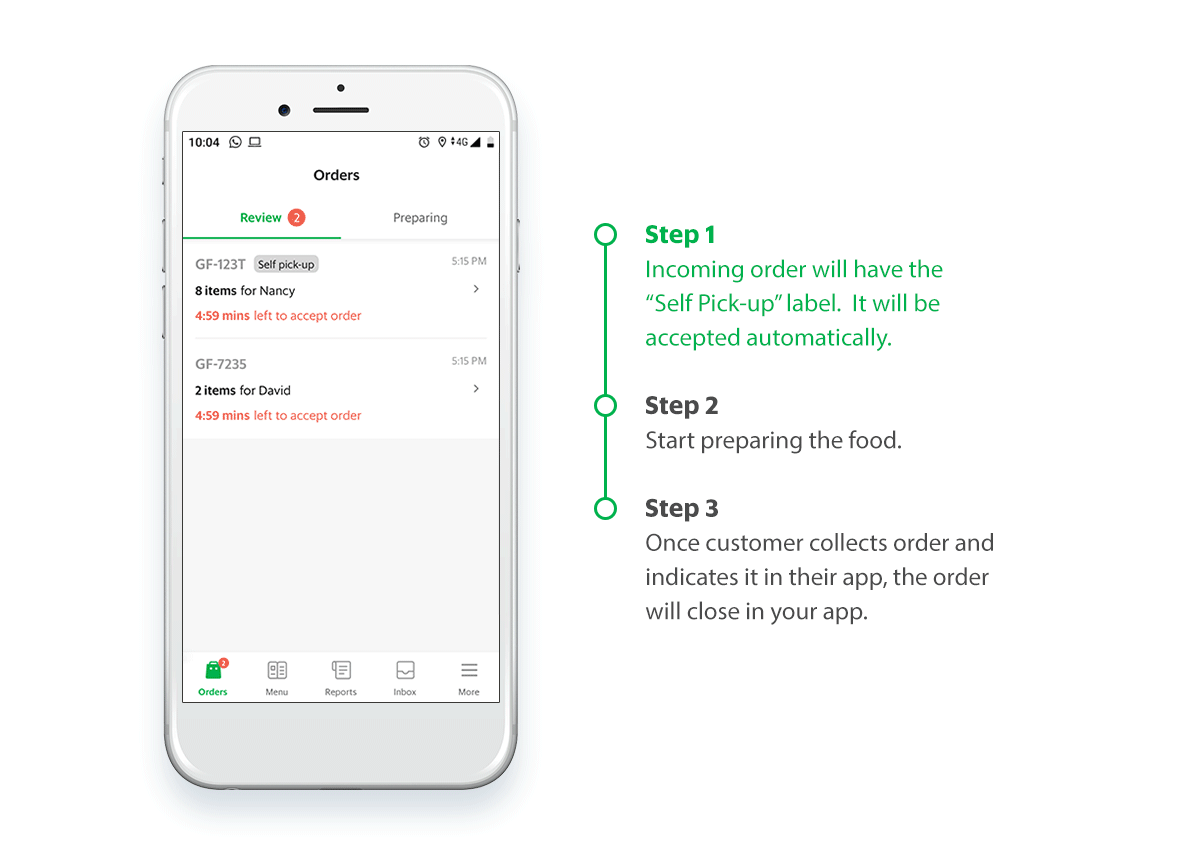 Track your sales from self pick-up orders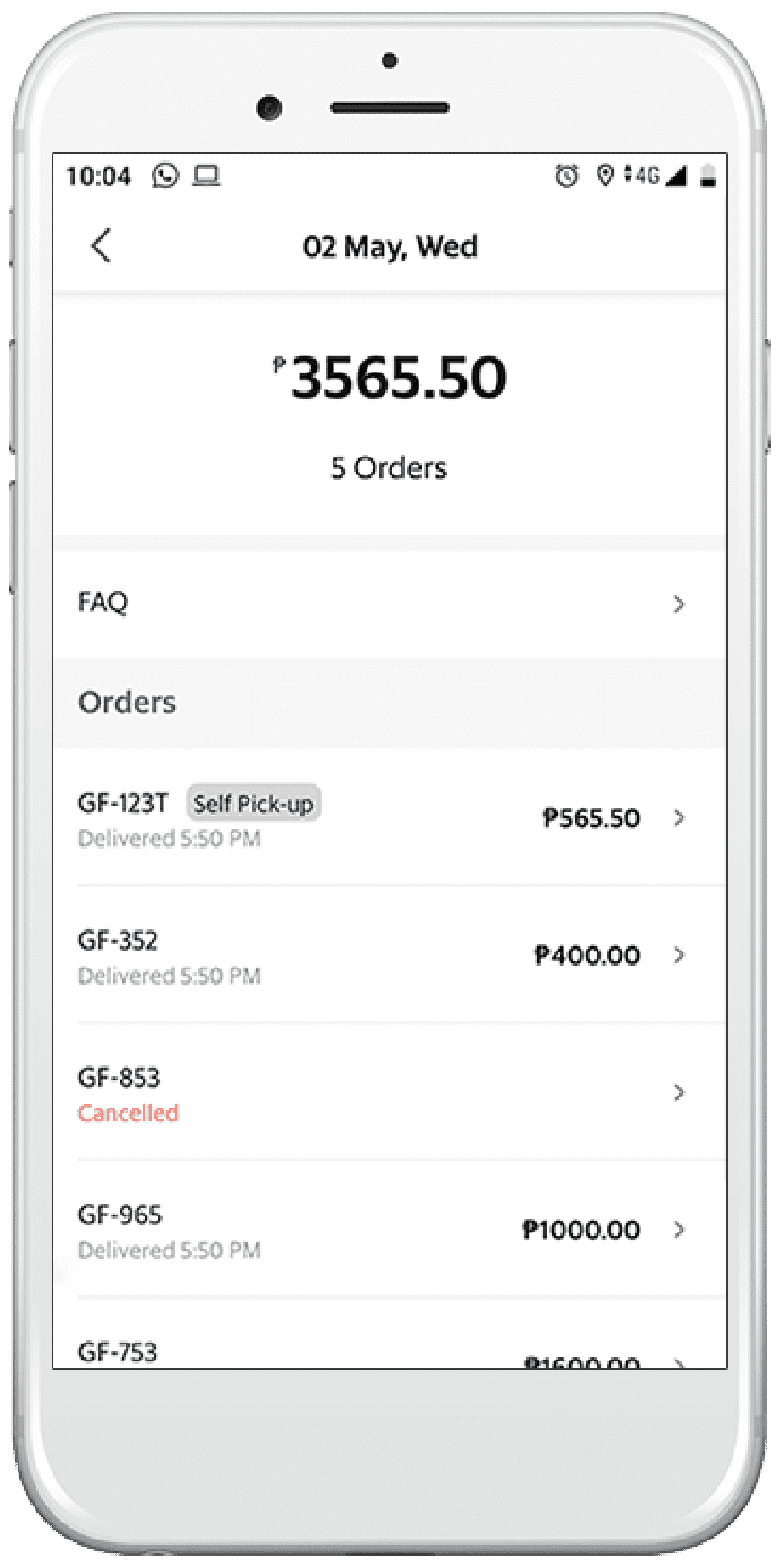 In-app history tab
View real-time sales from self pick-up orders.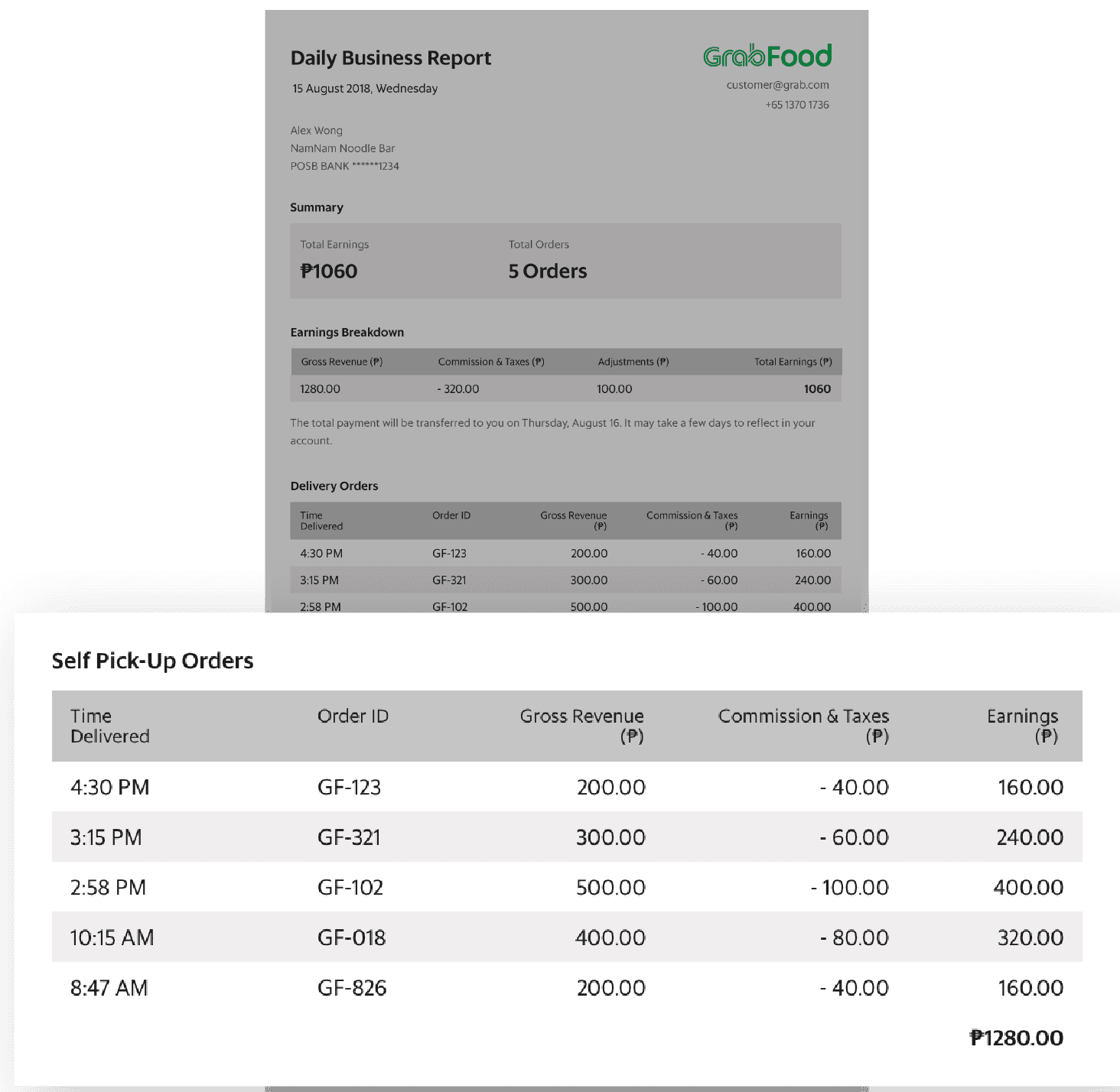 Daily Business Report
Check the breakdown between self pick-up orders and delivery orders in your report.
Want to opt-out of Self Pick-Up?