We round up all the cool and new updates made for the month of June!
Keep up with the latest upgrades on your Merchant App to get the most out of GrabFood!
Order Ready

Peak hour orders piling in? Scrambling to scroll through the order list?
Managing orders are now made easier!
Tap "Ready" when orders are prepared for delivery and move it to the new "Ready" tab.
Tap it now!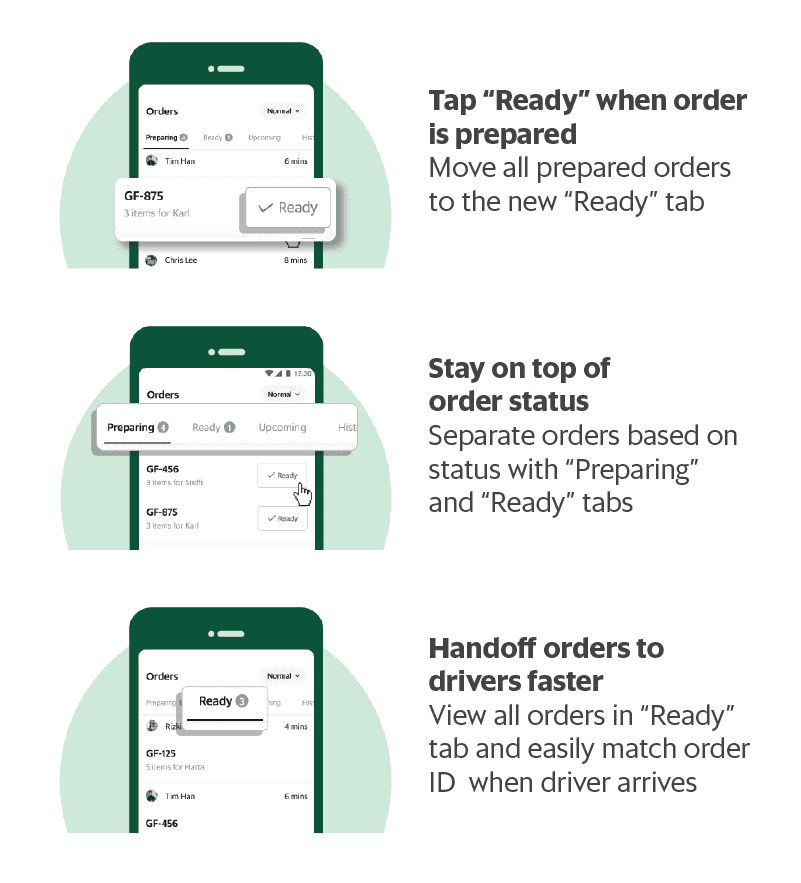 Note: This feature is placed to help manage merchant orders. This does not have any effect on driver or passenger experience.
GrabMart New UI
Menu Editor
Promotions