Different accounts for different employee needs
Different employees have different needs when managing the store on a day-to-day basis. For example, a store manager or owner may require additional features to run the business, such as creating promotions, editing menus, managing refunds and more. Meanwhile, cashiers simply need to focus on order fulfilment and payments. 
To help increase productivity and security, GrabMerchant app now lets you create accounts for different employees, based on their roles and needs.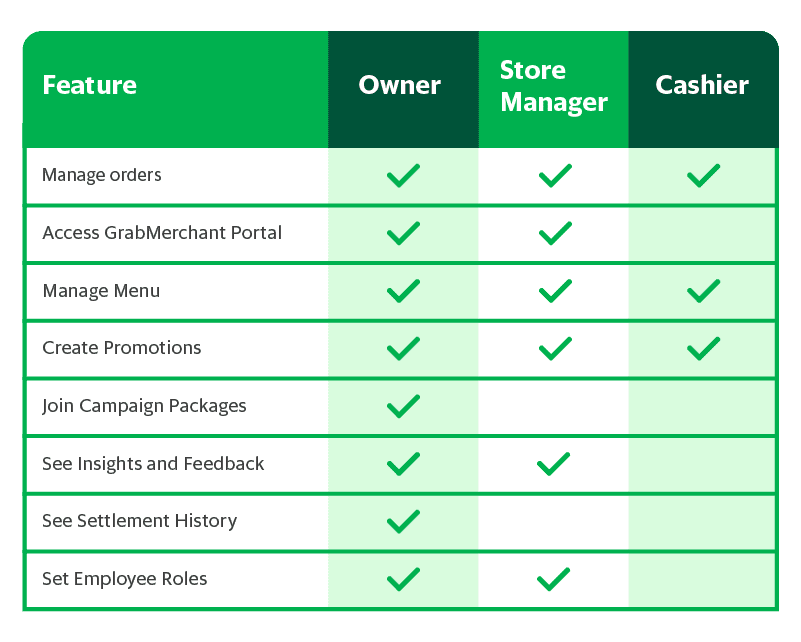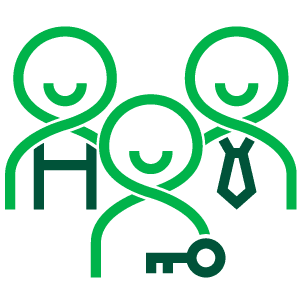 3 types of employee roles: Owner, Manager, and Cashier
Assign the right access based on your employee's tasks.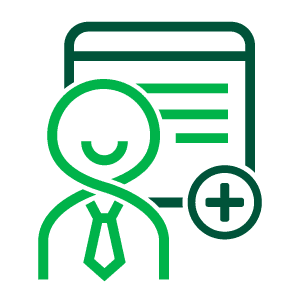 Only Owners or Managers can create new employee profiles and assign roles
Limit unnecessary profiles and secure business information.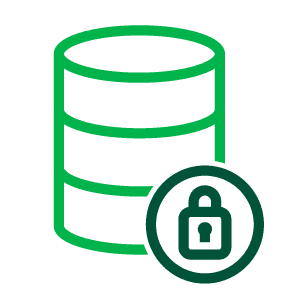 Sensitive data and features are only accessible to Owner or Manager, while Cashiers are focused on managing orders and payments
Keep your store operations streamlined and smooth.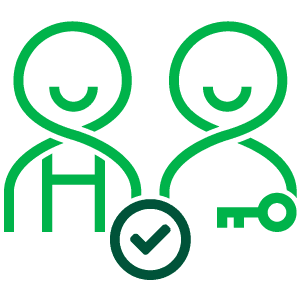 Owner can now log in to the app at the same time as the cashier, which was not previously possible
Access store information without disrupting incoming orders.
Cashier accounts are simplified, to focus on what they need.
Having Cashier accounts in-store can help in increasing the daily productivity and security of your business. Cashiers can now be better focused on daily orders and payments.
You can easily create a Cashier account by following the steps below!