As merchant-partners, it is our utmost responsibility to assure that the products we serve our consumers are compliant with health and safety standards. 
With food delivery as the new normal, merchants must assure food quality and cleanliness during purchasing of goods, storage, preparation and cooking, to dispatch of orders.
After all – it is our platform's goal not only to deliver convenience but also to ensure the health and safety of our consumers.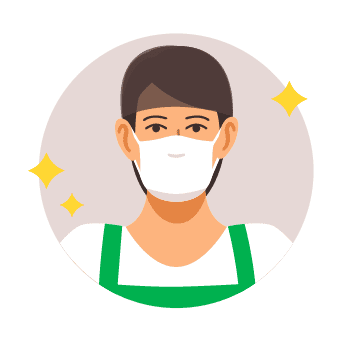 Clean and Sanitize, partner! 
Always wash your hands with soap and water before handling food and dry thoroughly with a clean towel. 
Clean and sanitise equipment, utensils and surfaces before and after usage to prevent cross-contamination. 
Wear a hairnet and face mask when handling food (we don't want any hair in our consumers' food!) 
Keep your kitchen tidy and organised. 
Close cupboards and packaging to prevent pests and bugs from entering. 
Use clean and unused packaging materials for food delivery.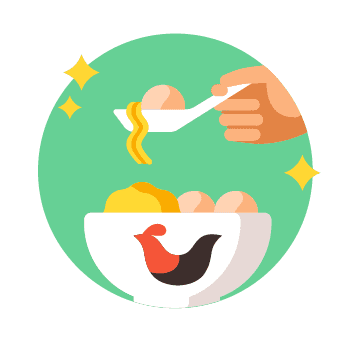 Cook Food Thoroughly 
Be more cautious when cooking high-risk ingredients such as meat, poultry, egg, and seafood as these have a high tendency of being undercooked

(no one wants tough meat!) 

Cook ingredients to the recommended temperature for the appropriate length of time. 
Undercooking may lead to food poisoning, whereas overcooking badly impacts the texture of the food.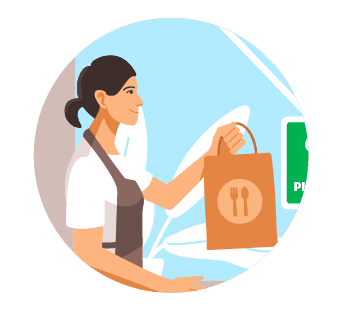 Keep Food at a Safe Temperature 
Prepare food just-in-time for collection so that food can be consumed as quick as possible and tastes fresh
Do not leave cooked food at room temperature for more than 2 hours 
Maintain hot food at 65 degrees Celsius or above and maintain cold food at 5 degrees Celsius or below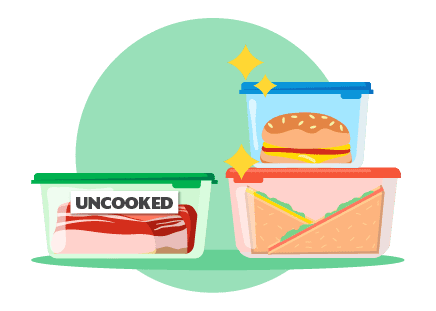 Safely Storing Food
Don't use the same containers for raw food versus cooked food – this may lead to cross-contamination
Store ready-to-eat or cooked food on the top and middle shelves of your fridge, followed by packaged raw meat, poultry and fish on your bottom shelf and vegetables and fruits in the drawers
Cover and wrap cooked foods before storing
Remove plastic from raw fruits or vegetables before storing to keep them fresh
Don't overpack your fridge 

We all know that being #FoodSafe isn't just about the food served to our consumers- it's an end-to-end process. 
Here to guide you is GrabAcademy – a series of snackable videos to give you tips and tricks to become a 5-Star Merchant-Partner for both our drivers and our consumers. 
Every course has two components:  one (1) Youtube video and one (1) module.
Complete the training modules on GrabAcademy or watch the videos below. 
Simply click the Play button to watch the video and click "Start Course" to go through the lesson. Ready? 

As COVID-19 continues to pose as a serious threat, safety, now more than ever is emphasized as a core value to Grab's principles. 
Starting March 17, 2021, all merchant branches with reported food- and service-related incidents will receive e-mail notifications on with the details of the report, corresponding reminders, and any sanctions, where applicable. 
Please be reminded that all food- and service-related incidents may have corresponding penalties, which may include temporary suspensions of your outlet or permanent bans.
These offenses include, but are not limited to:  
Under or overcooked food

Spoiled food

Expired products

Food contamination 

Food poisoning 

Food allergies

Food incident with reported medical assistance
We highly encourage you to check the Merchant Code of Conduct to read on the full guidelines. 
We ask for your full cooperation on how to mitigate the occurrence of such incidents to avoid possible suspension in our platform.