The COVID-19 pandemic didn't actually end in 2021 as many people had hoped, but the year marked the easing of health-related mandates, thus enabling a lot of individuals and businesses to get a better feel of the "new normal."
For the companies in the foodservice industry, the year 2021 offered plenty of insights on how the pandemic and the growing role of digital technology are changing the way people consume food. The lifestyle adjustments required in the post-pandemic world plus the people's growing dependence on digital services have undoubtedly influenced the everyday consumer's expectations from businesses that specialize in F&B products. 
Simply put, the food trends that were observed in 2021 set the tone for the changes in consumer purchasing practices in the years to come. Among the most notable developments are the following: 
More F&B Businesses Are Now Relying on Delivery Services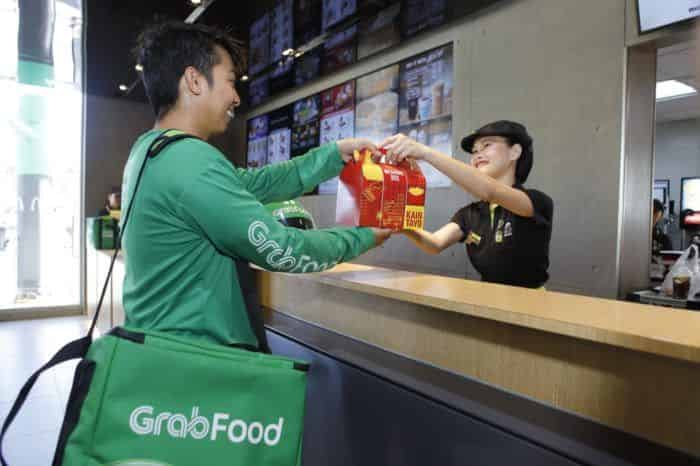 Strict measures were implemented to reduce COVID-19 transmissions in the past several months, and unfortunately for many businesses in the F&B industry, this involved restricting opportunities for dining in. Delivery and pickup services, in turn, became the main sales channels for these businesses—a move that was welcomed by many customers.
This trend is something that we have also observed on our own platform. In recent months, the number of GrabFood Merchants has increased significantly. According to the GrabNEXT Food Trends Report 2020-2021, the number of F&B businesses that partnered with Grab increased by 60% between 2019 and 2020. Many foodservice establishments saw the platform as an essential tool for ensuring the profitability and continued operation of their businesses at a time when they have limited options for bringing food to their waiting customers.
The partnership with GrabFood empowered merchants to refocus their efforts and resources on sales channels that enabled them to bring food to their customers while keeping in line with the safety protocols of the time. In fact, 92% of F&B businesses that Grab surveyed claimed that delivery services played a critical role in their business, while 39% of the respondent establishments admitted that delivery services kept their operations afloat while dine-in options were still out of the question. 
The world is starting to grapple with the realities of living with COVID-19, but there's still the possibility that more stringent measures will be put in place to prevent the spread of the disease. Before this happens, businesses in the F&B industry and other sectors should cultivate alternative sales channels that will enable them to continue their operations. This will make their businesses more resilient in case stricter safety measures will again be implemented in the future. 
More Families Are Also Relying on Delivery Services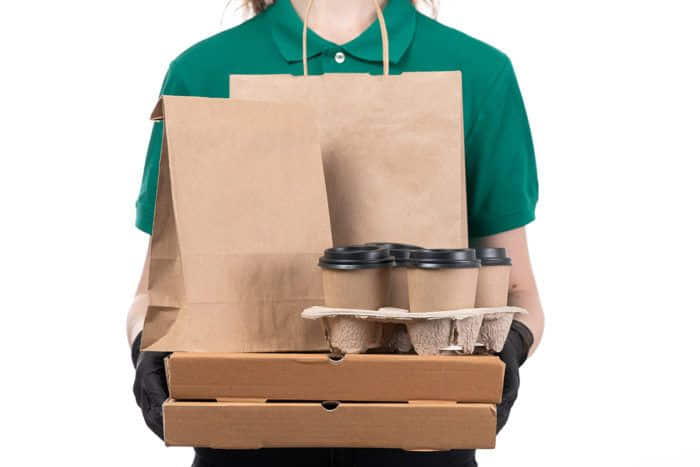 The number of consumers who relied on digital services has grown exponentially in the past year. This pertains not only to consumers who purchased their groceries and non-perishable goods through the internet, but also to those who have made a habit of ordering food from restaurants through mobile applications. According to the e-Conomy SEA 2021 report commissioned by Google, the transport and food sectors of the country's internet economy experienced 36% growth between 2020 and 2021—from USD 1 billion to USD 1.4 billion—in terms of gross merchandise value. Moreover, about 80% of consumers expressed that they will continue using digital food delivery services because these have made their lives easier. Meanwhile, 54% said they will continue using digital food delivery services because these have become part of their routine. 
Food delivery services have been well-received by families in the Philippines. According to the GrabNEXT Food Trends Report 2020-2021, this demographic comprises 52% of all the people who use mobile apps and other communication channels as a means of ordering food to be delivered to their homes. Because they're buying food for their families, these customers typically order bigger batches of food. Customers also have food delivered to their homes for different reasons, but the top reasons for doing so are to satisfy their cravings, not having enough time to cook at home, and the desire to avoid having to deal with traffic or the need to pack their food. 
Another interesting result from the Grab survey is that people mostly place food delivery orders for lunch, dinner, and meryenda. In addition, the number of food delivery customers is not expected to go down anytime soon, as 85% of consumers said that they'll continue relying on food delivery services in the future. 
GrabFood merchant-partners and other entrepreneurs can make the most of this data by offering food items that appeal to entire families. Since more than half of the customers that order food deliveries do so to feed their families, it's a good idea for businesses to include kid-friendly meal options in their menus. By offering food items that appeal to people of all ages, a business has a better chance of convincing families to order lunch, dinner, or meryenda from its store.
F&B Businesses Are Catering to More Customers within Wider Geographic Areas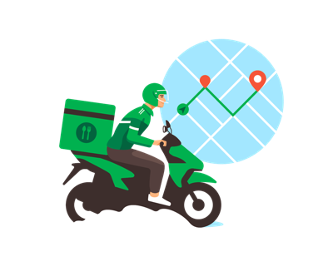 Today's customers are exposed to a variety of cuisines and gustatory options, and many of them are willing to pay extra to satisfy their cravings without having to leave the safety and comfort of their homes. Unfortunately, some F&B companies have limited service areas, and this prevents them from reaching all potential customers.
Fortunately, food delivery service providers like GrabFood enable businesses to deliver their meals to long-distance customers. This is a win-win situation for everyone, as it extends the service area of F&B establishments and empowers them to continue building mutually beneficial relationships with their clients, no matter the distance.
A recent case study conducted by GrabFood involved extending the delivery capabilities of one of its partners. This service, in turn, saw a 10 to 25% increase in the total number of orders that the said merchant received during the same period. The initiative to widen its service area generated more business for the company, provided more options to customers, and offered more job opportunities to Grab driver-partners. 
Food Safety Remains a Top Priority for Everyone in a Post-pandemic World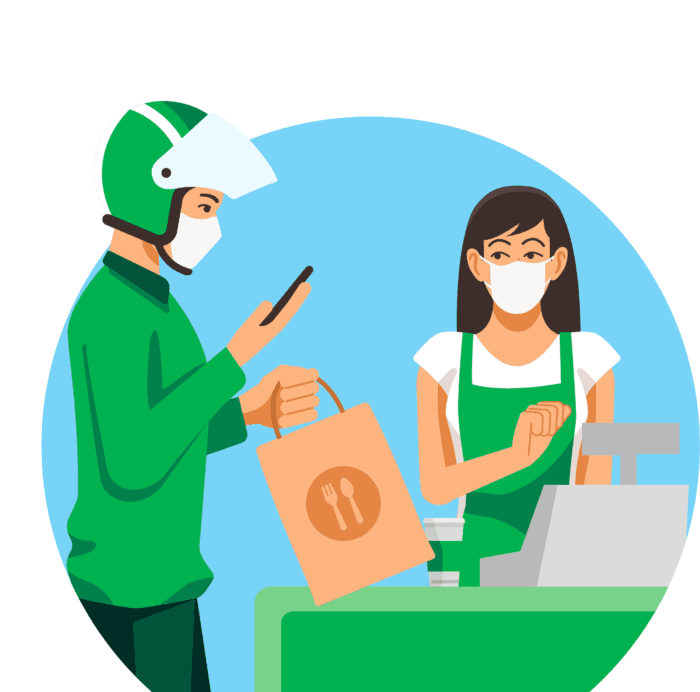 The threat of the pandemic is still ever-present, and hygiene and cleanliness are still highly prioritized by consumers and businesses alike. As the world transitions to a "new normal," it makes perfect sense for everyone to still adhere to safety and hygiene practices that have been proven to prevent the spread of disease. 
By fostering the growth of every sales channel that they can use to provide food to their customers, F&B companies are investing in their resiliency. They are making a conscious effort to ensure that they will be able to do business as usual even in the face of stricter travel measures. So that their efforts are not in vain, these businesses need a food delivery partner that reinforces the importance of following hygiene and food safety protocols as well. 
GrabFood, for one, adheres to an end-to-end process for implementing food safety measures. This enables the platform and its partners to ensure the quality and safety of the food it delivers on behalf of its merchant-partners as well as the health and well-being of everyone involved in the transaction. There are established safety protocols that merchant-partners observe in their own stores, and the drivers that work with Grab have received food safety training as well. Being consistent in enforcing these guidelines helps build customer confidence in the service, thus encouraging them to continue using GrabFood anytime they need to order food. 
Competition Is More Intense Than Ever Before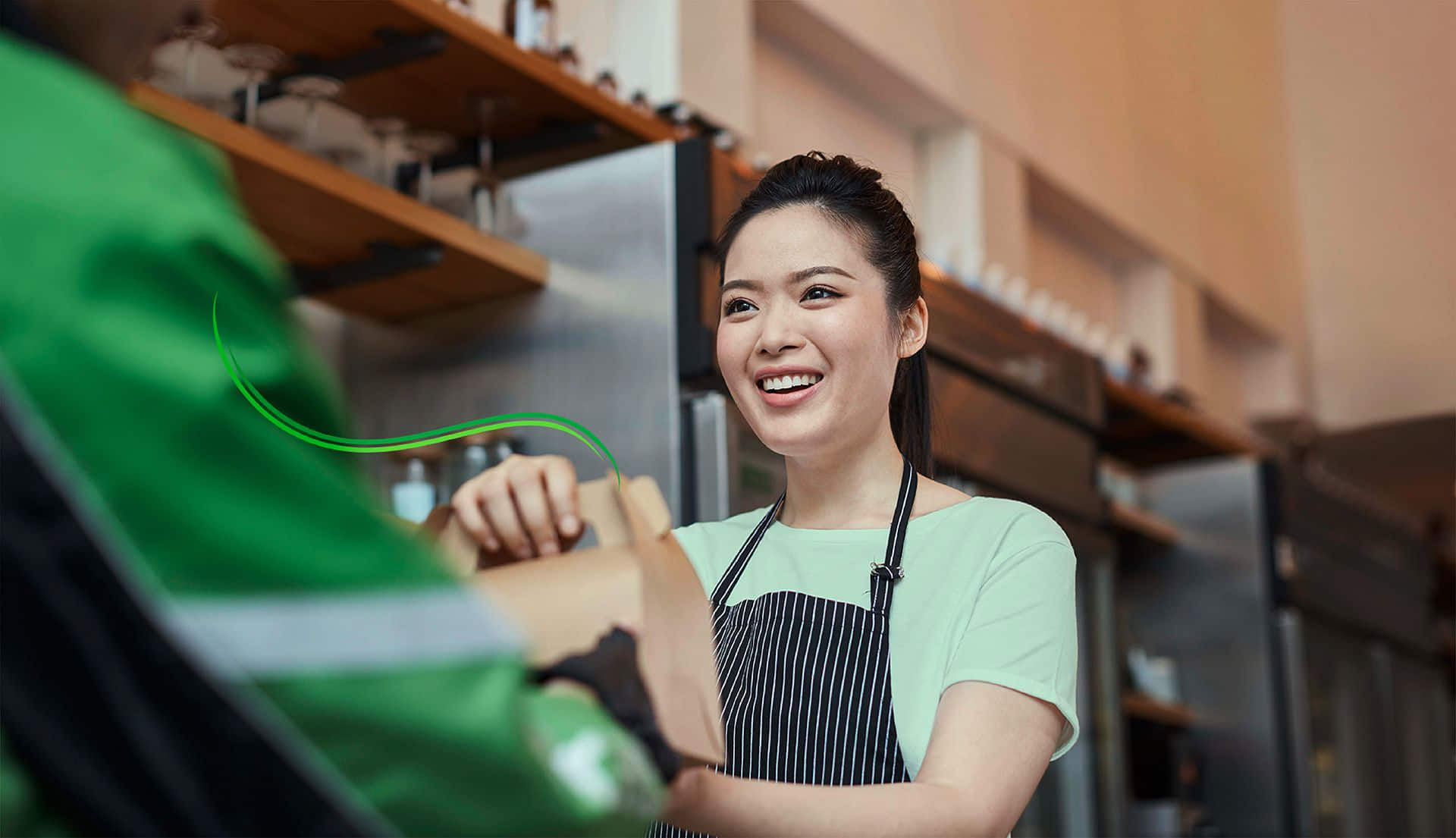 Pandemic-related restrictions may be easing up, but the preference for delivery services is here to stay. According to Google's e-Conomy SEA 2021 report, the number of digital services that tech-savvy consumers subscribe to has more than doubled since the pre-pandemic days. Before the COVID-19 pandemic, the average was 3.9 new digital services, whereas that number rose to 8.2 in 2021. At the same time, many consumers have also been more open to trying out different products and services since sheltering in place became a common activity. In some countries like the US, for example, people tried out competitor goods because their go-to brands were out of stock. There's good reason to believe that this shift in behavior will continue in the post-pandemic world. 
Now, then, is the best time for F&B companies to make an effort to convert new customers into returning ones and turn people who are exploring their food options into loyal customers. To attract new customers, establishments should improve their loyalty programs and offer personalized experience to every returning customer.
Also, merchants can offer limited-time promos and discounts and use product combinations that will encourage their customers to increase the value of their purchases. Since many customers judge food by the way the item looks, it also makes sense for F&B establishments to invest in professional images for their promotional items and menu options. This way, the business has a better chance of enticing a potential customer into making a purchase. 
GrabFood offers plenty of avenues for merchant-partners to make their businesses more visible to potential customers. Among others, the platform has GrabAds that foodservice establishments of all sizes can use to boost their visibility, Sakto Sweldo! Deals that can apply to any of the products available on the platform, SulEAT Savers discounts that shave up to 20% off the prices of a merchant's top-selling items, and other Campaign Package solutions.
Going Green Is an Effective Way of Getting the Attention of Conscientious Buyers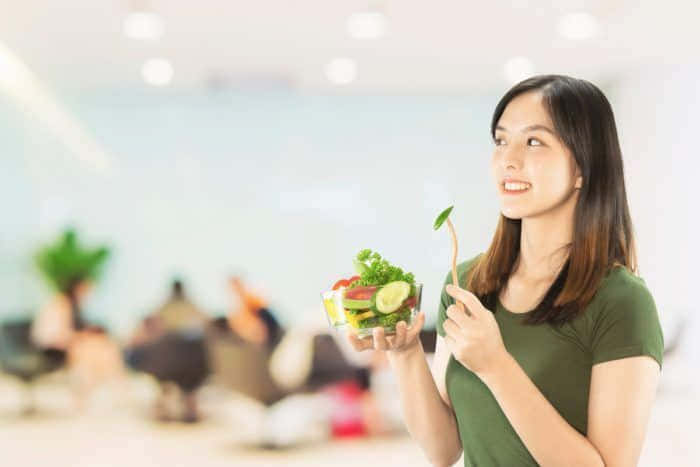 Many consumers are going green. They're not just living eco-friendly lifestyles, but they're also being more selective with their food options. Again, according to Grab's 2020-2021 report, 60% of respondents are willing to pay extra in order to eat healthier meals. Also, 3 out of every 4 Filipinos have expressed a desire to eat healthy food in a more consistent manner. For most people, eating healthy means consuming food items that are organic or made of natural ingredients, have clear nutrition guidelines, and feature less salt, sugar, and oil. Among the most common healthy meals that people ordered through delivery services in the past years are salads, sandwiches, smoothies, soups, and steamed food. 
This trend is a boon for F&B establishments that aim to provide their customers with a healthy selection of food items. Sticking to meals that are filling, tasty, and good for the body can be a great way of earning the attention of people who want to lead healthier lives and protect their families from the threat of diseases brought about by poor lifestyles and food choices. 
Adapting to the F&B landscape in the Philippines is a continuous undertaking for new and seasoned entrepreneurs alike, but it's not something you have to do all on your own. If you're a GrabFood merchant-partner, you can access a wide range of programs and services to accommodate the changing demands of the market. Also, maintaining a partnership between GrabFood and your foodservice company will make it much easier for you to stay on top of the developments that can challenge and provide growth opportunities for your business.