Some concepts are best taught using a traditional classroom format, while others are best learned through experience. Business management and entrepreneurship are two fields in which learning is best achieved through a mix of both of those things. Anyone who wants to be successful at running their own business knows that they have to accumulate knowledge of concepts like sales, finance, branding, and operations while seeing how these all work in a real-life context.
Today's generation of tech-savvy entrepreneurs have plenty of opportunities to practice their real-world business skills. But many also wish they had chances to deepen their knowledge without needing to spend extra time and money on business courses. This definitely applies to many of theGrabMerchant partners who make their living through Grab and other platforms.
Luckily, there's a virtual classroom that can accommodate the hardworking entrepreneurs within the GrabMerchant family. Requiring only a smartphone and the GrabMerchant app as learning tools, GrabAcademy allows new and existing GrabMerchant partners to learn lessons about the Grab platform and about their own trades at their own pace and at their own time.
There's no need for you to sacrifice your money or your working time just to be able to upskill. You can enjoy life as a working learner and study GrabAcademy lessons from wherever you are. Come and learn about how to make the most of the GrabMerchant app through Grab's very own business education platform, GrabAcademy.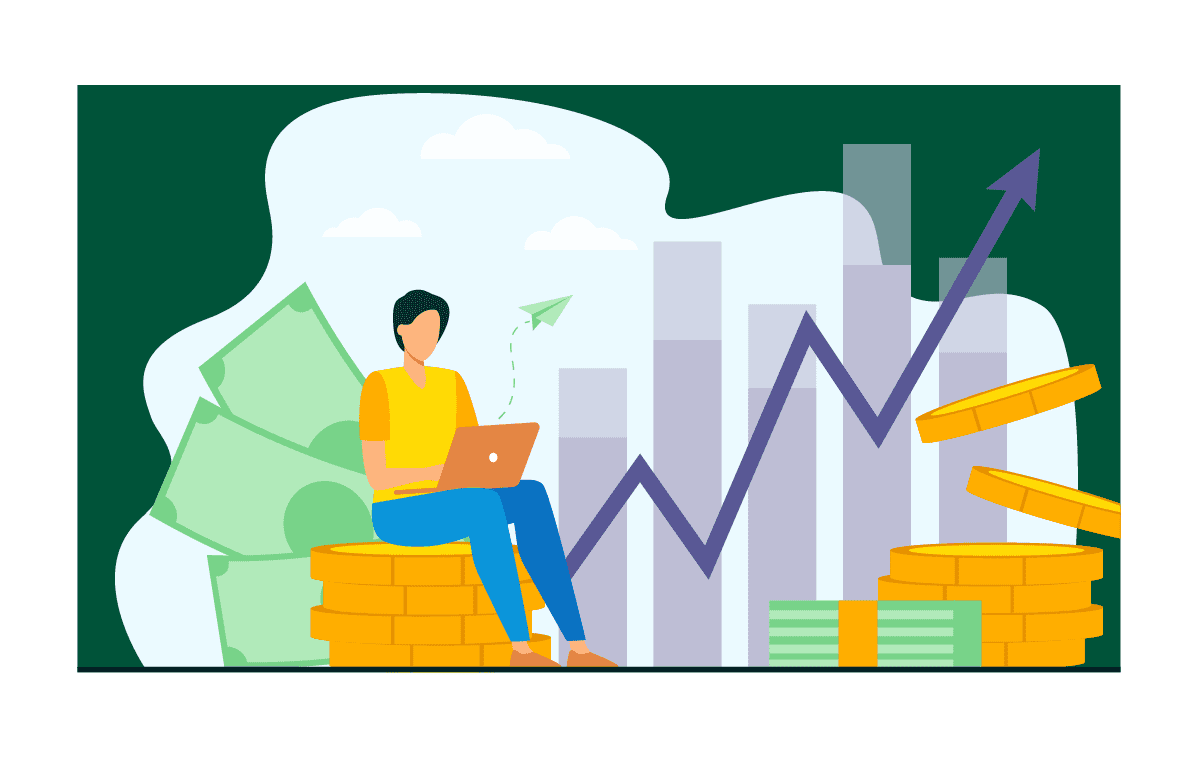 GrabAcademy is a one-stop online learning resource center that caters to both new and existing Grab merchants. It was developed in partnership with Microsoft with the goal of upskilling Grab merchant-partners in both the use of Grab technology and in specific business-related subjects.
Through GrabAcademy, Grab regularly releases educational content that's relevant to small business owners, as well as business staff members like store managers and cashiers. There's a variety of topics in the GrabAcademy library that include those that deal with product sales and marketing, business management, safety and quality management, and more.
In short, GrabAcademy offers continuous business education for enterprising individuals and their staff. Only in GrabAcademy will merchants learn how to use the Grab app to meet their unique business goals.
What Upgrades Can Grab Merchants Look Forward to on GrabAcademy?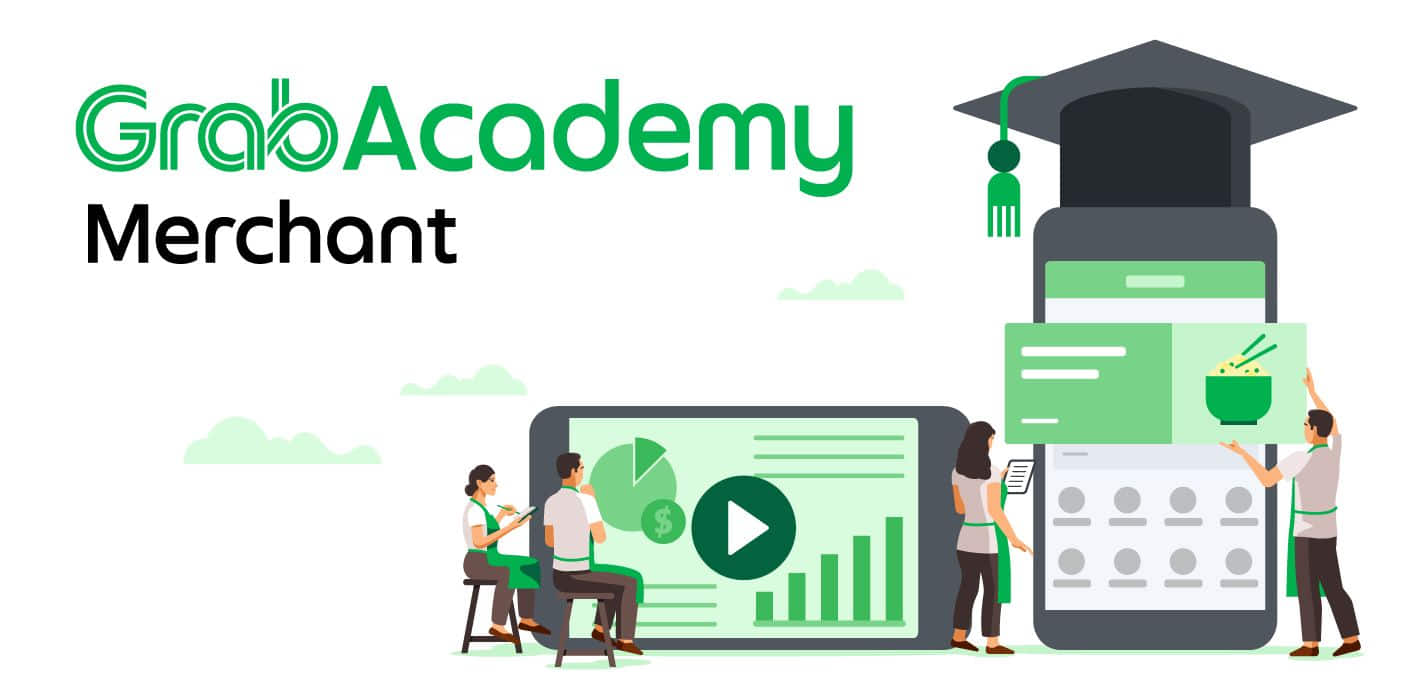 Since its initial launch in March of 2021, GrabAcademy has received several important updates to its system to make learning even easier and more enriching for merchants. The new platform has been redesigned for greater seamlessness and customization to each GrabMerchant's learning needs.
Thanks to GrabAcademy's improved navigation and topic filtering capabilities, merchants will find it a breeze to browse through interesting topics and settle on an online course that they want to take. GrabAcademy's platform also lends itself well to self-paced learning; even if a merchant learner pauses on their course, they can simply pick up right where they left off when they return to the GrabAcademy platform.
GrabAcademy also houses features that allow merchants to track their training progress and assess their knowledge of topics through online quizzes and tests. These will come in especially handy for merchants who are studying essential modules on topics like food safety and hygiene. Once they finish a course, they can move on to a new one from GrabAcademy's extensive library of online educational materials. Over time, this library of business resources will only continue to grow in both volume and value.
Best of all, Grab merchants are guaranteed seamless access to this learning management system through the GrabMerchant app or Portal. That makes the GrabMerchant platform the perfect one-stop shop for all the resources Grab merchant-partners will use in their professional lives, including GrabAcademy.
What Are the Features That You Can Enjoy on GrabAcademy's Learning Platform?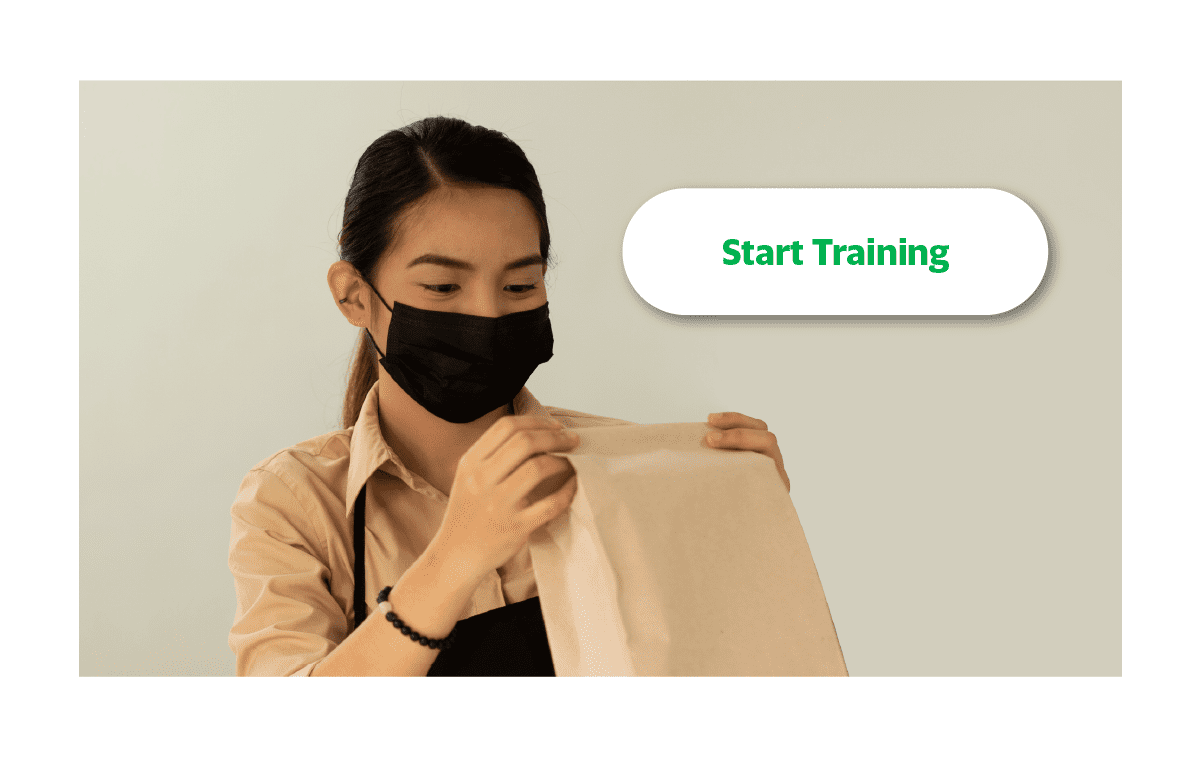 You'll have several things to look forward to on GrabAcademy as one of its merchant learners. Some of the benefits that you'll discover on the platform are the following:
A Way to Learn Technology—the Grab Way
Learners at GrabAcademy will not only be able to upskill themselves in their digital literacy, but also in their mastery of Grab's proprietary enterprise-class tools and systems. Join GrabAcademy and become an ace at navigating the GrabMerchant platform, and learn how to use Grab's state-of-the-art tech features to improve your sales and grow your business.
Easy Startup and Navigation Experiences
Although it may be scary to navigate a new platform from scratch, GrabAcademy is designed to be as user-friendly as possible to Grab merchant-partners. Once you're logged into GrabAcademy, you won't find it difficult to move from module to module. You can also look at product video tutorials to teach you about how to use GrabAcademy's new and existing features.
A Means to Track Your Training Progress
Another feature you'll enjoy on the GrabAcademy platform is the ability to track your progress for the courses you take. You can see at which point you've left off in the course, how much more material you'll have to go through, and what other tasks you'll have to fulfill before you officially finish the module. Knowing how easy it can be to lose focus and momentum when you're trying to teach yourself a new business skill, GrabAcademy will help you mark your progress and make your learning experience as smooth and as uninterrupted as possible.
Relevant Business and Marketing Lessons
GrabAcademy's multimedia lessons will include text, video presentations, webinars, and success stories from other merchants who've made it big with the help of Grab. Go on a deep dive and learn how to manage your catalog, how to be productive even if you have limited business hours, and how to troubleshoot problems like an overflow of orders. These are valuable takeaways that you can immediately apply to your own business after you've picked them up from GrabAcademy.
A Personalized Learning Experience
On top of lessons that will prove relevant to entrepreneurs of any sector—be it foodservice, fashion, or electronics—GrabAcademy can also offer you custom-tailored learning experiences based on your niche and the lessons that best apply to your industry. It won't be hard for you to find the exact courses you want and design your learning process flow according to the lessons you find most helpful.
Opportunities to Test Your Business Knowledge
The best teachers believe that you need to test your knowledge in order to have mastered it, and GrabAcademy's learning experts do too. To that end, GrabAcademy offers assessments like quizzes on its learning modules. See for yourself if you've gotten the hang of your lessons by completing short tests on them.
Who Can Be a Learner at GrabAcademy?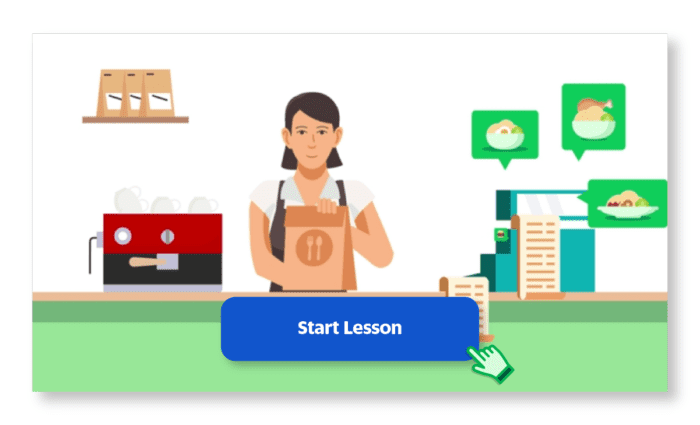 GrabAcademy welcomes merchant partners who are part of Filipino microbusinesses and small and medium-sized enterprises (SMEs). There are customized learning experiences available on GrabAcademy for those who inhabit these roles in the business:
Cashiers from GrabMerchant businesses will find excellent takeaways on order management and money management from GrabAcademy.


Store Managers. Through the material offered on the platform, GrabAcademy's experts can mentor store managers about topics like quality assurance, problem solving, and best management practices.

Business Owners. Lastly, store owners and entrepreneurs can browse GrabAcademy for in-depth lessons on how to reach their business goals. They can learn from other entrepreneurs who've been able to see success with Grab.
There's no need to re-register or create a new account for GrabAcademy if you are already a GrabMerchant. You'll already be able to see GrabAcademy features pop up when you open the GrabMerchant app or Portal.
What Problems Does GrabAcademy Aim to Solve?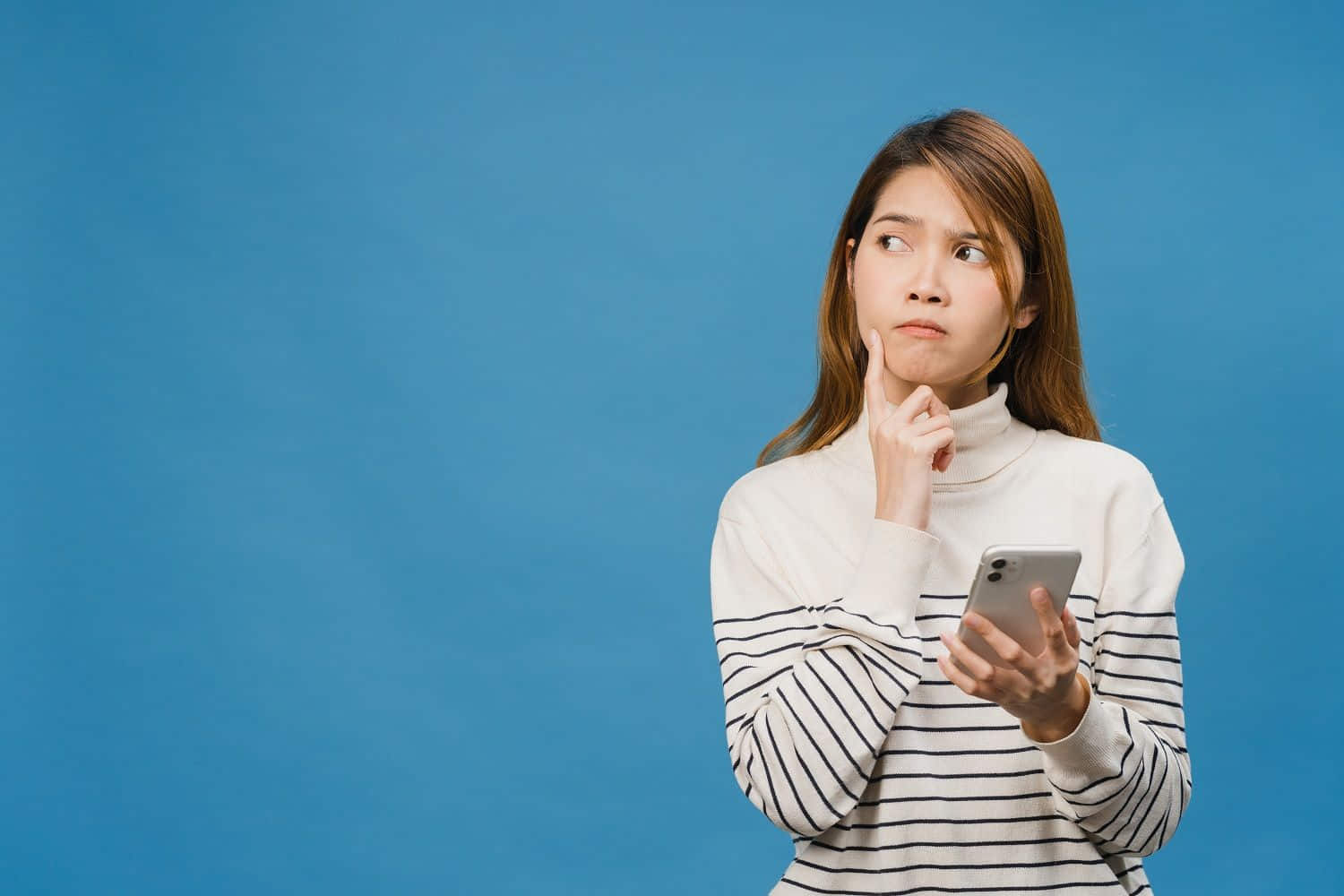 In launching GrabAcademy, Grab hopes to address the following pain points often experienced by its partner merchants:
Lack of Confidence in Using Grab's Proprietary Technologies
Though Grab's technological tools have been crucial to the success of many businesses, newcomers to the Grab ecosystem may still feel intimidated when using them for the first time. Part of GrabAcademy's vision is to familiarize merchants and their staff with Grab's technologies and, as a result, help Grab partners come closer to realizing their business goals. 
Lack of Consolidated Online Learning Resources for Professionals
Although it's true that there are many other free business education resources online, these are often scattered across multiple channels like blogs, social media accounts, and video streaming platforms. GrabAcademy offers something more by consolidating relevant business education content and making it available in one space—on a 24/7 basis—for Grab merchants. You and your business staff don't have to go in multiple directions to find the proper resources for upskilling yourselves. GrabAcademy's virtual classroom will work just like a real classroom in the sense that learning takes place in just one consolidated avenue.
Lack of In-Depth Business Knowledge That Can Bolster Finances
GrabAcademy is also the ideal platform to turn to when you feel like you've hit a rut in your business and don't have the knowledge to solve advanced-level problems. Are you wondering why you've suddenly encountered a dip in your sales or why your competitors seem to be outpacing you? You might be able to find the concepts you're looking for on GrabAcademy, and once you learn them, you can apply them right away.
Lack of Time to Train Employees from Scratch
A common pain point that businesses often experience is the need for new talent, but the lack of time to train new employees can get in the way of onboarding talent at the soonest possible time, and it can also prevent them from receiving consistent training once hired. But thanks to GrabAcademy, you can share your learning resources with your business staff and incorporate Grab's materials into your onboarding processes. Train yourself and the members of your business team on the same platform, using the same tools, so that you are always on the same page about business knowledge and usage of Grab's proprietary technology.
Start Your GrabAcademy Learning Experience Now!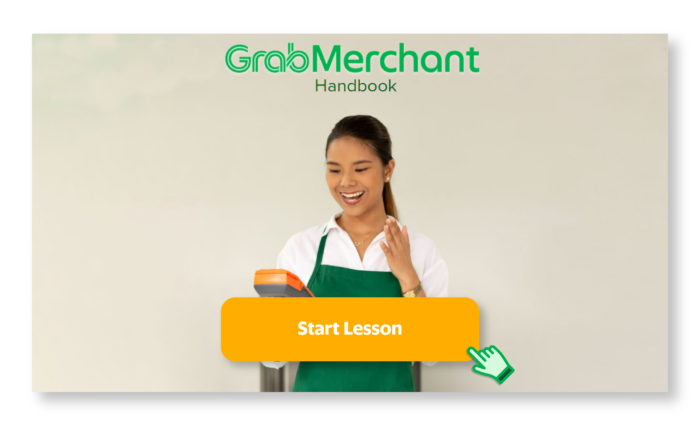 Upon logging into your GrabMerchant account and opening your app, you'll see the GrabAcademy icon on your Home screen. Simply click or tap on it to see "My Courses," or the courses that you're currently taking, and "Course Library," or the comprehensive list of all GrabAcademy courses available to you.
You and your staff can search for particular topics you want to learn about in the Course Library—for example, courses that pertain to product development or menu design. GrabAcademy can also recommend lessons that are custom-tailored to a person's role in the business, such as lessons for the business owner, lessons for a store cashier, and lessons for someone who handles food in a restaurant kitchen.
Once you've picked a course, you'll be able to go through the lessons in the order determined by your course designer and teacher. Then, you'll be able to take quizzes or exams from the course and earn a certificate of completion if it's available. 
As a GrabAcademy learner, you'll be treated to a mix of multimedia content that's both interesting and informative. The courses utilize familiar and easy-to-digest formats like webinars, how-to videos, and merchant testimonials. It won't be long before you and your fellow GrabAcademy students get into the groove of each lesson and figure out how to put the principles you've learned into practice.
Class is now officially in session at GrabAcademy. Enter through your GrabMerchant app  and see what lessons you and your staff can learn next. New courses are being released on a monthly basis, and even more learning materials are currently in the pipeline. Stay tuned, and stay hungry to learn!