Gone are the days when most people's viable food delivery options consisted only of pizza, Chinese takeout, and other fast food. Over the years, due in part to the rise of digital mobile technology and delivery platforms like the Grab superapp, more restaurants and foodservice merchants have begun running takeout, pick-up, and delivery services.
The food delivery trend has boomed worldwide, especially over the last couple of years when the COVID-19 pandemic forced restaurants all over the world to suspend dine-in operations temporarily. To keep their businesses afloat and recoup lost income, many establishments that once offered dine-in only experiences have had to implement safe and sanitary takeout and delivery options. Many industry experts now consider offering these services an absolute necessity for keeping restaurants afloat even post-pandemic.
Now that social distancing restrictions are beginning to ease in most jurisdictions and businesses have started reopening, both merchants and customers have begun to wonder if we'll be seeing a resurgence of in-person dining anytime soon. In-house dining has already resumed in many restaurants around the world, including those in major cities in the Philippines, albeit at half or otherwise reduced dining capacity in most cases. It's clear, however, that restaurant owners and staff must still adjust their operations to take elevated public concern for health, safety, and sanitation into account.
In this changed world, what should we be eating, and where, and how? And what sorts of dining experiences does it make most sense for merchants and restaurateurs to offer? If you're currently considering whether offering delivery services or dine-in experiences would be advantageous for your business, you've come to the right place online. In this short guide, we'll discuss the important pros and cons of each setup.
Pros of Offering Food Delivery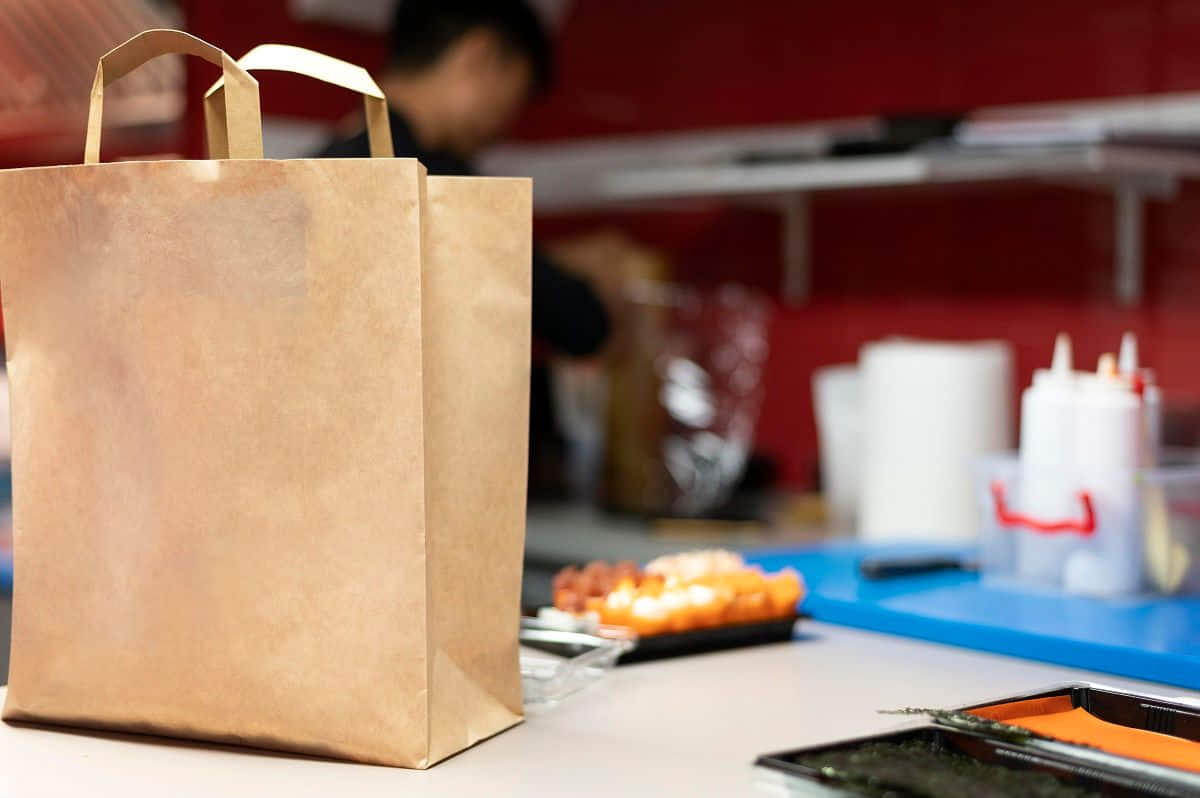 Customers today want safe and convenient ways to partake of their favorite foods. Restaurants everywhere are rising to the challenge either by creating their own online ordering systems or partnering up with third-party delivery services like GrabFood. Offering your food for delivery comes with its own fair share of compelling benefits, which include:
Wider Range of Customers to Serve
Many customers who routinely order food for delivery don't just want the food itself, but they're also after the convenience of serving and eating it in the comfort of their own homes. Offering your food for delivery gives you the opportunity to cater to customers who don't necessarily want to leave the house for a good meal.
If you run a dine-in food establishment, chances are that the bulk of your clientele will be composed of longtime regulars, local residents, or customers from nearby neighborhoods. Opening your business up for delivery can expand this pool to include people who live farther away and may not have had the chance to stumble upon your establishment otherwise. 
Partnering up with a third-party delivery service provider like GrabFood can go a long way toward helping you attract and secure new regulars, as this service also gives you the chance to market your establishment to Grab's large and diverse user bases. You will also be able to use Grab's own delivery fleet, which means you won't have to spend on hiring and training additional delivery staff.
The rise of food delivery services has given birth to an entirely new restaurant category: ghost restaurants. Unlike traditional restaurants, ghost restaurants don't offer dine-in experiences at brick-and-mortar establishments. Instead, they operate out of commercial kitchens and focus exclusively on preparing food and fulfilling orders. 
Ghost restaurants have seen a lot of success over the pandemic months. Not only do they provide diners with their favorite dishes safely and conveniently, but they also help restaurants save on rent, labor costs, utility costs, and other expenses associated with maintaining in-house dining operations. If you're thinking of shifting your business entirely to a ghost kitchen model or at least focusing more of your operations on fulfilling delivery orders, you too can look forward to shouldering less overhead cost on the whole.
Safe Way to Keep Operating
Health experts now generally agree that there is very little evidence of COVID-19 transmission through surfaces, and no evidence at all of transmission by food. Hence, in terms of COVID-19 avoidance, deliveries and takeout are always going to be the safest ways for restaurants to continue serving customers, provided that staff follow certain health and safety guidelines for packaging and handling orders.
Of the two above options, delivery remains slightly safer, as customers may settle payment electronically and delivery personnel may leave the food order at the client's door. This method forecloses the need for any face-to-face contact between the customer and delivery personnel.
If you don't have the resources or staff to offer delivery, takeout remains a fairly safe alternative. Allowing crowds of customers to congregate around your establishment while waiting for their food may pose a certain measure of risk, however. Make sure to establish clear masking and social distancing guidelines in these cases, as well as provide waiting customers with access to necessary items like hand sanitizer.
Cons of Offering Food Delivery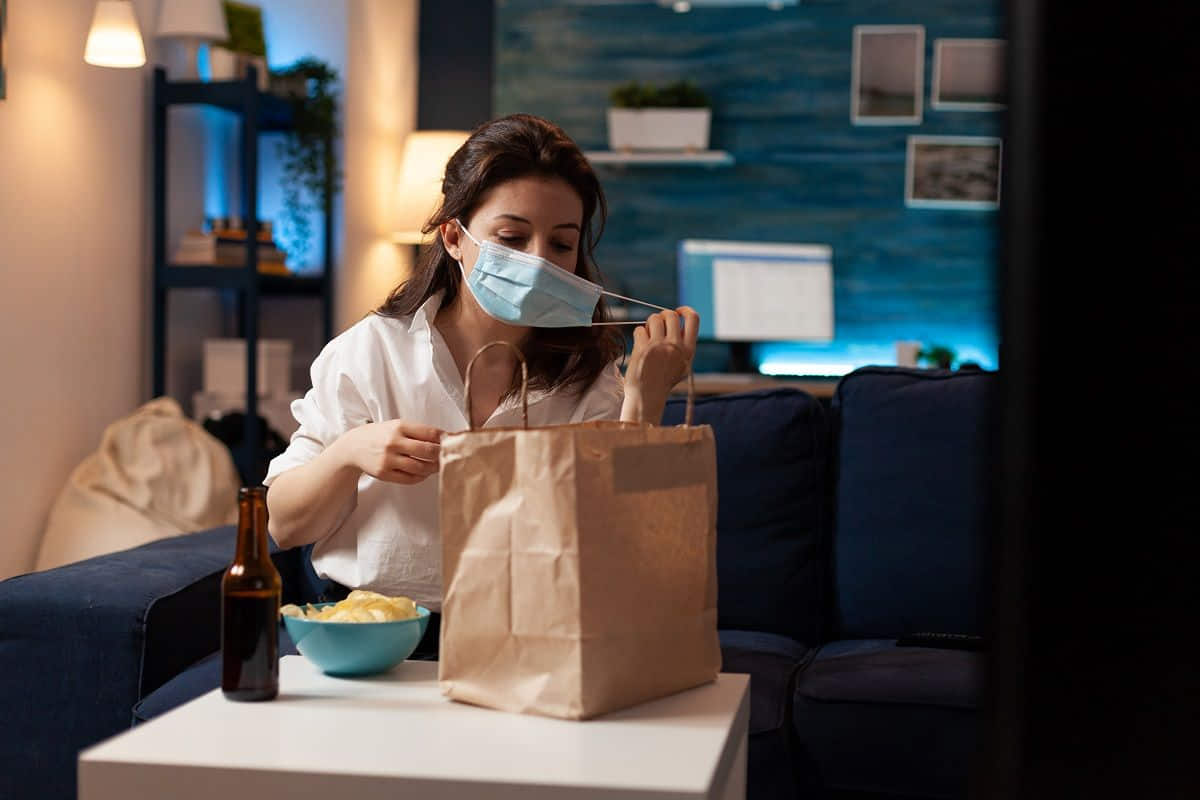 While food delivery services are unquestionably convenient for customers and profitable for merchants and restaurants, offering them does also come with certain challenges, such as:
Labor-Intensive and Costly Implementation
Choosing to fulfill deliveries in-house means you'll have to set up an efficient ordering system, hire and train new staff, and purchase delivery vehicles. Fulfilling these additional tasks also comes at a steep cost, as you'll inevitably have to pay for vehicle maintenance, driver salaries, fuel and insurance costs, and other significant expenses.
 Working with a third-party delivery service provider like Grab can serve as a reasonable and cost-effective alternative to maintaining an internal fleet. Not only do such partnerships require only a small upfront investment, if any, but they also give business owners quick and easy access to competent, trained delivery personnel. The opportunity to implement a functional delivery system swiftly will also give you time and space to focus on food preparation, sanitation, and other core activities.
Less Control over Customer Experience
Whether you choose to work with your own fleet or use third-party delivery drivers, you won't have a ton of control over your customers' final delivery experience. Factors beyond your control like traffic, poor road conditions, and inclement weather may create delays that can adversely affect your customer's impression of your establishment. It's also generally more difficult for restaurant owners to remedy poor delivery experiences unless the customer calls them back with a complaint.
Fortunately, the Grab app facilitates easy communication between customers and driver-partners via a handy built-in instant messaging feature. This helps delivery drivers contact customers in case there are any issues with their orders and allows the customers to make necessary changes in real-time. Customers ordering food through Grab may also report problems with their orders or delivery experiences to the company's Help Center.
Serving dine-in customers means you and your staff have the opportunity to personally pass orders over to your customers and to ensure that their food is prepared exactly to their liking. Fulfilling delivery orders introduces more points of contact to this process, as you will instead have to hand off their food to your delivery personnel. In this case, it falls to you to make absolutely sure that your delivery drivers comply with all health and safety guidelines set by your restaurant. 
Third-party service providers like GrabFood can help food establishments minimize the health risks that arise from the presence of several touch points throughout the delivery process. Grab ensures that its driver-partners are trained extensively in the proper handling and transport of food intended for delivery. This ensures that the food arrives at the customer's door promptly and in the best possible condition.
It's also worth noting that many customers today are more careful about ordering food from outside sources than they have been in the past. Some may even prefer self pick-up setups to minimize the number of contact points between them and their chosen food establishment.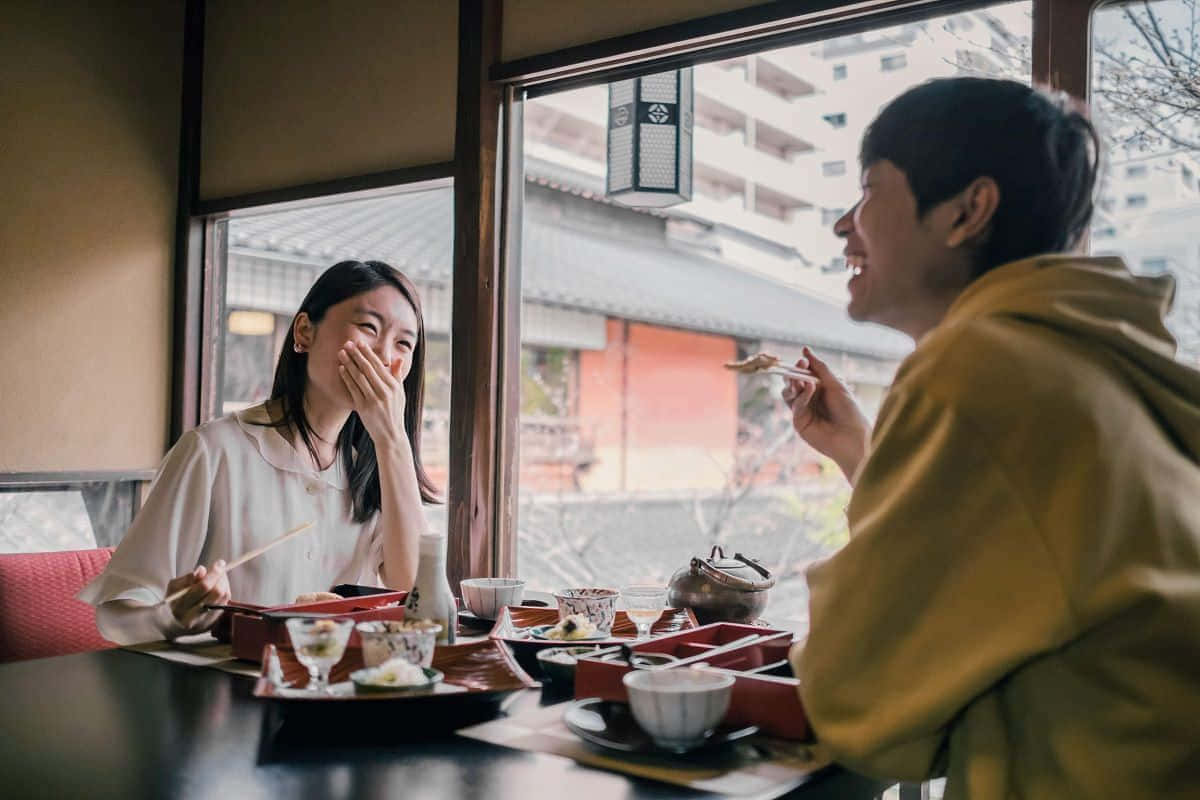 Even today, some customers feel that dining in at a restaurant provides certain advantages that delivery services just can't replicate. Many restaurants are equally eager to reopen for in-house dining, as they'd like the chance to take advantage of the following benefits:
Walk-In Traffic Can Help Cut Advertising Costs
What ghost kitchens and delivery-focused food establishments save in overhead costs, they may end up spending on advertising and marketing efforts to promote their businesses. Brick-and-mortar restaurants that offer dine-in, however, benefit from the organic foot-traffic that walk-in customers bring. These are customers from around the neighborhood who may be looking for a comfortable meeting venue or a convenient place to grab lunch. 
Predicted Uptick of Customer Traffic Post-Pandemic
Many people around the world have missed the experience of dining out alone or with loved ones over the last few years. Some experts, in fact, project that the end of the pandemic could prompt a surge of customers eating out at their favorite restaurants.
Opportunity to Offer Different Dining Experiences
Many restaurants shine not simply because of their excellent food but because of the quality of the dining experience they provide. Even if you're operating at reduced capacity, you can use the opportunity to create a cozier, more intimate dining opportunities for your patrons. Try experimenting with your lighting, seating, and other elements of your in-house decor to create a unique ambiance your regular customers will come back for whenever they have the opportunity. 
Operating at reduced capacity also means your waitstaff will also be able to focus on just a few tables at a time. This can help them to provide your customers with more attentive, more personalized service.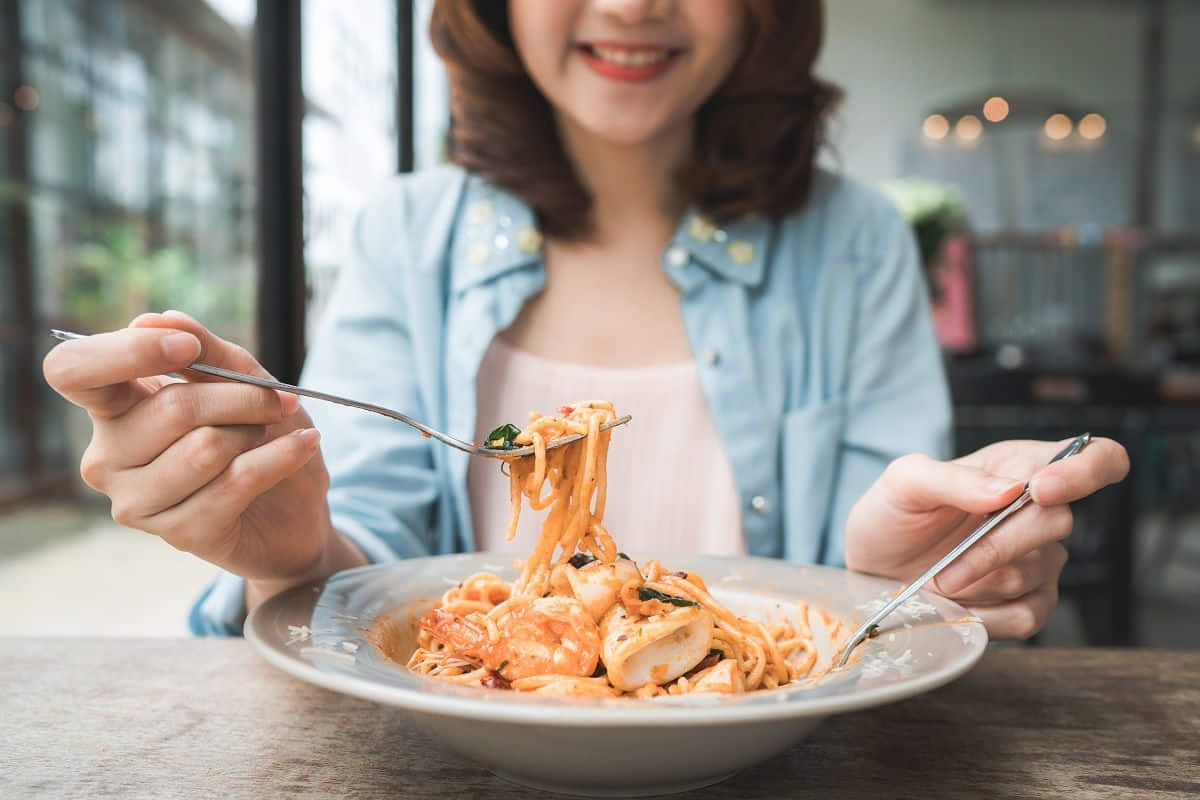 Offering dine-in services does continue to present certain difficulties, however, especially while COVID-19 remains a significant public health risk. The following challenges, in particular, are among the most prominent:
Constantly Changing Health and Safety Guidelines
Even if most jurisdictions have put measures in place for curbing the spread of COVID-19, these measures are often in a state of flux. As new information about the disease becomes available and new policies are developed in line with it, local governments may impose new operational restrictions on restaurants and other brick-and-mortar businesses.
Even in normal circumstances, a dine-in restaurant will usually be a more costly investment than a ghost kitchen or other delivery-focused service. Significant operational expenses for such establishments include rent, salaries for front-of-house staff, décor and place settings, and utilities.
Some Customers May Be Less Willing to Eat Out
While many customers will be raring to eat at restaurants again post-pandemic, a large fraction also report that they will probably be doing so less frequently even with relaxed restrictions. While some of this is due to continuing wariness about the virus, much of it is also circumstantial. Customers that have shifted to hybrid or completely remote work setups will be more likely to eat at home instead of dining out. Some customers will also have embraced cooking at home over the pandemic years and may continue doing so most often to save on everyday expenses.
Learn All You Need to Know about Being #FoodSafe with Grab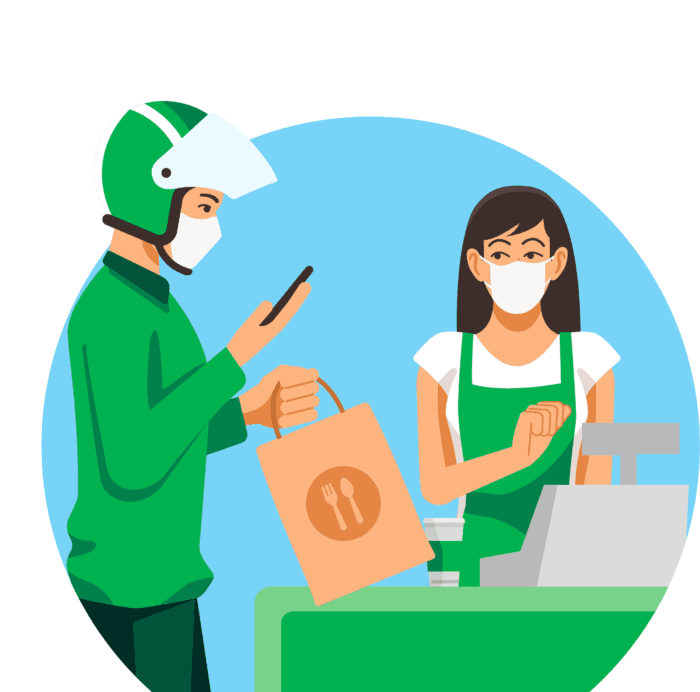 Grab is here to help its merchant partners provide their customers with the safest and most efficient possible food delivery experiences. Our exclusive learning resource, GrabAcademy, provides Grab merchant-partners with access to all the latest learning materials on food safety and other essential topics. Apply to be a GrabFood merchant-partner today for access to this and other game-changing benefits!