Check out our NEW updates coming this month to help you better manage your business with Grab!
Click through tabs below to explore.
Ad Manager

Ad campaigns are now at the palm of your hands!
Launching your own ad campaign doesn't have to be so hard! Quickly create ads based on your needs with Ad Manager in your GrabMerchant app.
Engage the right type of audience to ensure sales while keeping ads expense within budget.
---
Ads made simpler!
Simple and quick activation

Just tap 'Ads' on your home screen and start creating your ads.

Track your ad performance

See which ads hit your target audience best

Run ads that support your earnings

Set daily ad budgets based on your average revenue
---
Tap 'Ads' to start!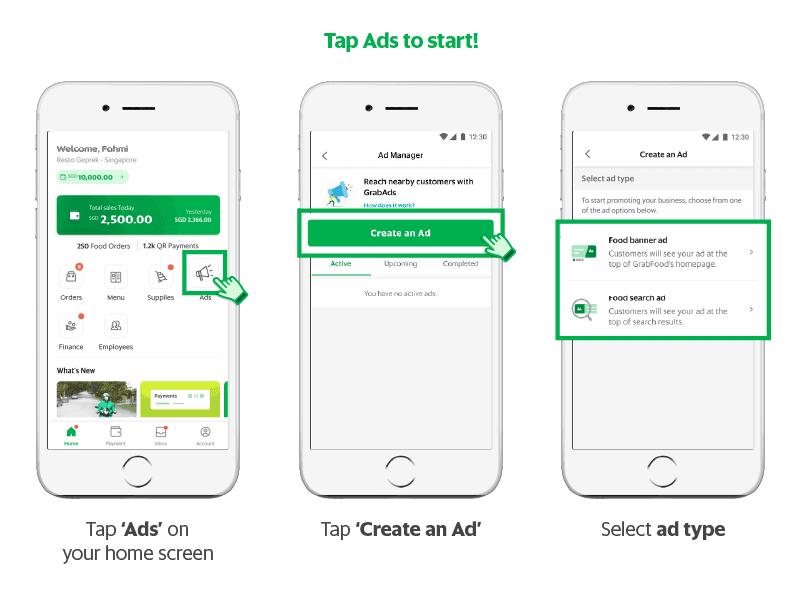 ---
Our 2 powerful ad offers:
1. Food Search Ad – Targets users who search for relevant keywords
Create a Food Search

2. Food Banner Ad – Drives higher visibility for your store
Create a Food Banner Ad
---
Track your ad's performance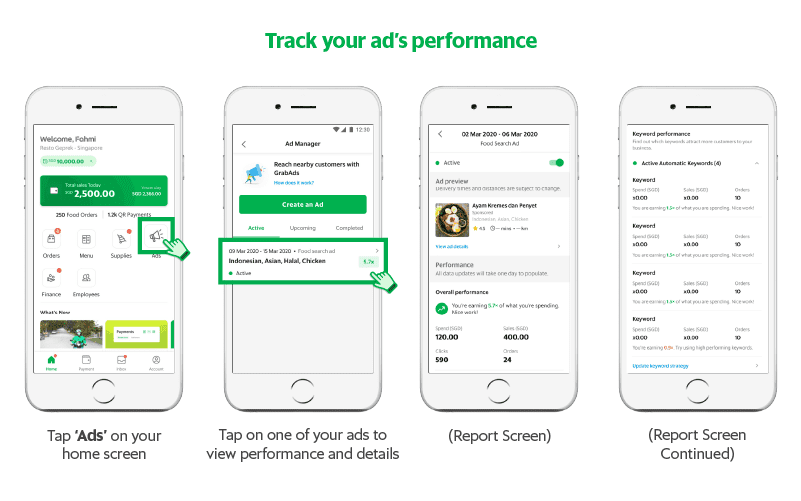 Inventory Management