Skip the queue and book bus tickets in advance through the Grab app.
Riding the bus just got easier with Grab
Save yourself from the hassle of queuing at the bus stop and let us help you get your bus tickets easily. With the Grab app, you can now find your preferred bus route and book your tickets in advance — anytime, anywhere.
*This service is only available for the following routes: Makati CBD to SM Southmall and Nuvali (vice versa) during the beta period.
Why book through the Grab app? Book guaranteed seats
When you book your bus ticket on the Grab app, your seat is guaranteed. So sit back, relax and enjoy the ride! Real-time bus updates
We'll keep you posted on your bus status, so you'll always know when your bus is arriving soon. It's cashless
Book your bus ticket and pay for it easily from your smartphone, without exchanging any cash.
What are the available routes?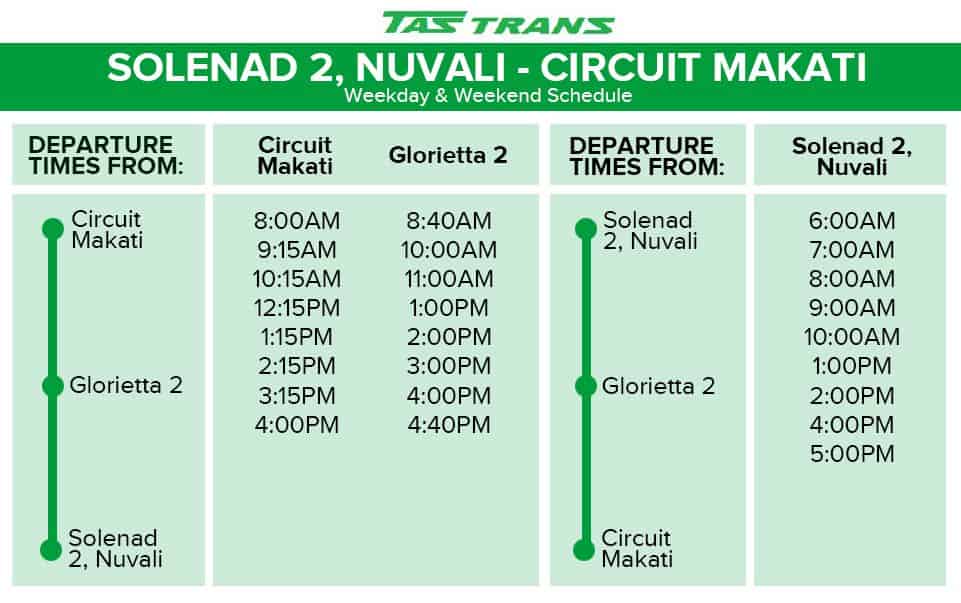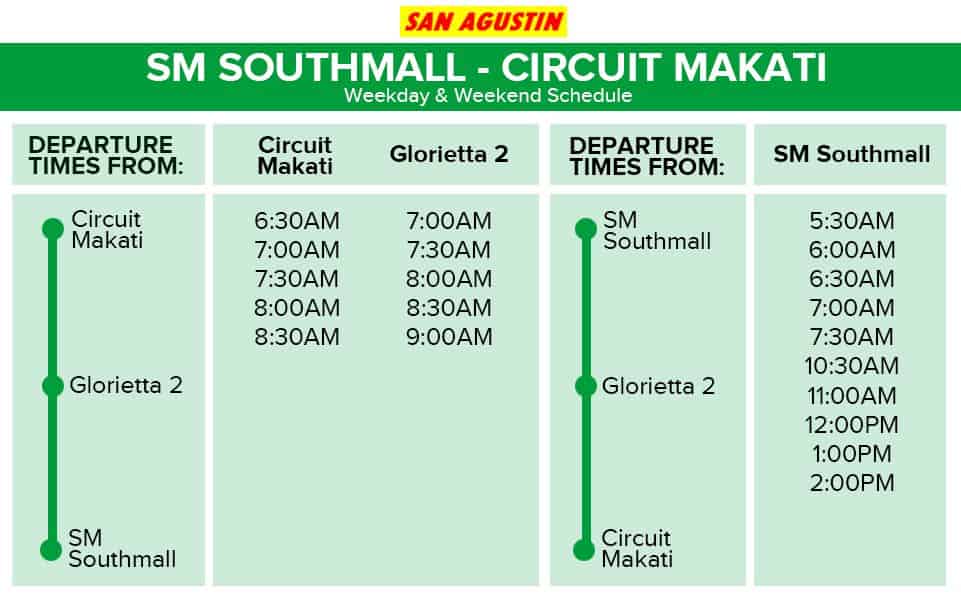 *Updated last July 4, 2019
*As we are currently on Beta, always keep up to date on the bus trips available for booking via the Bus tile on the Grab App.

See who our partners are
Learn more about Grab's and our partners' policies here.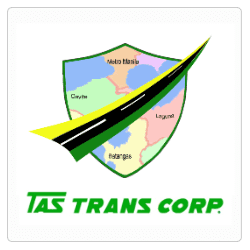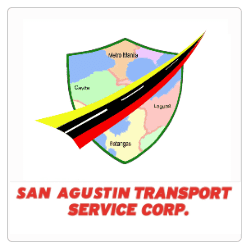 Here's how you can book a bus ticket with Grab
Step 1

Open your Grab app and tap the 'Bus' icon

Step 2

Key in your departure and arrival bus terminals

Step 3

Change your departure time (if required) and select your preferred trip from the options available

Step 4

Specify the number of seats and tap 'Purchase Tickets'

Step 5

You have successfully purchased your bus ticket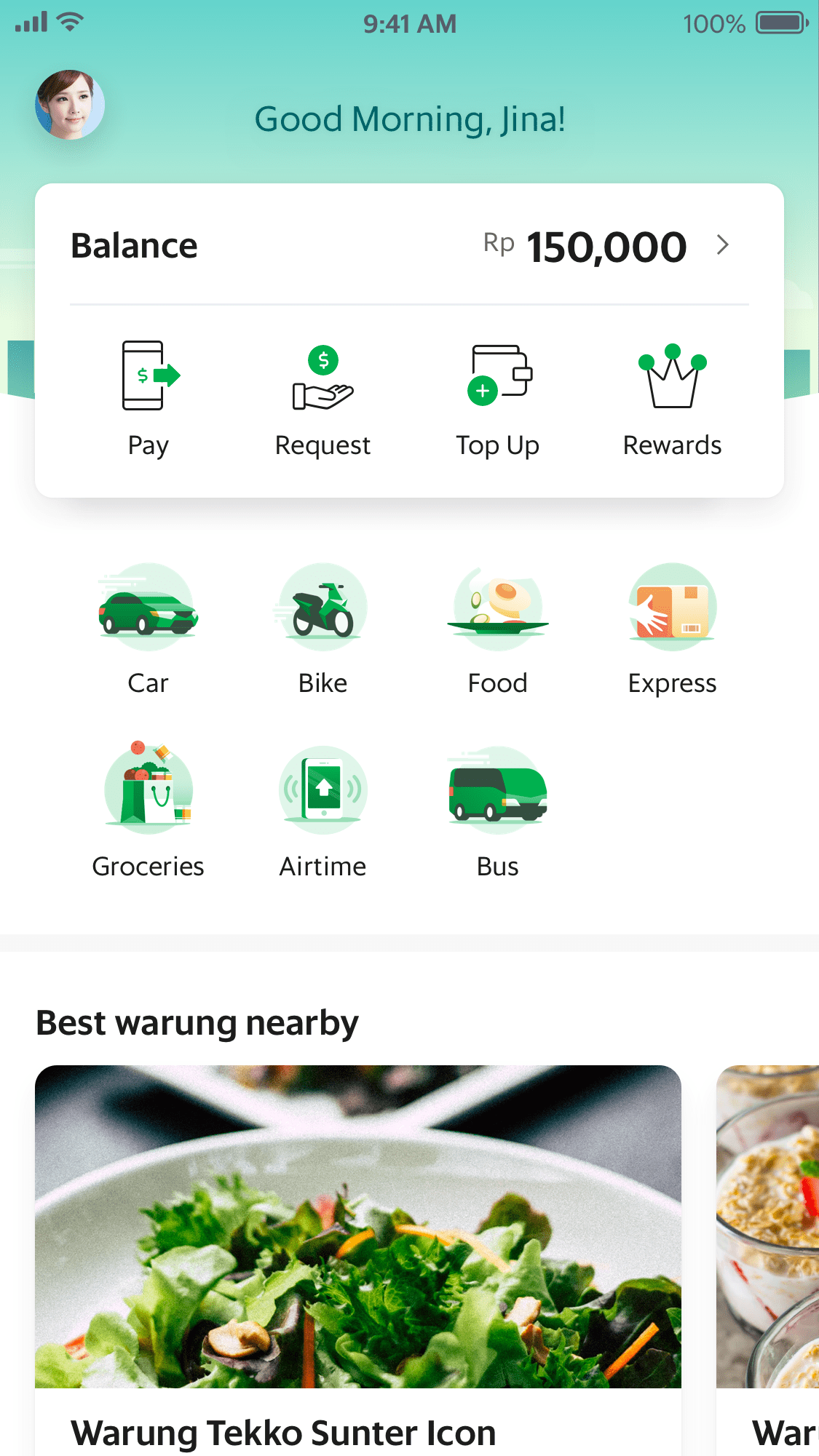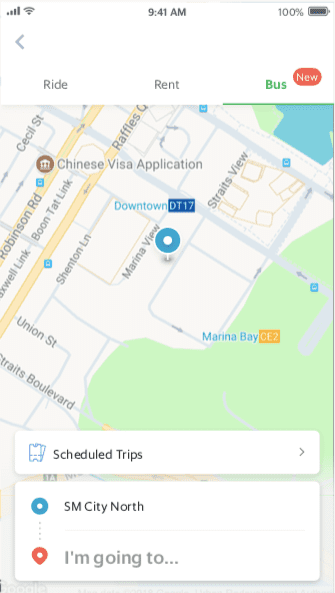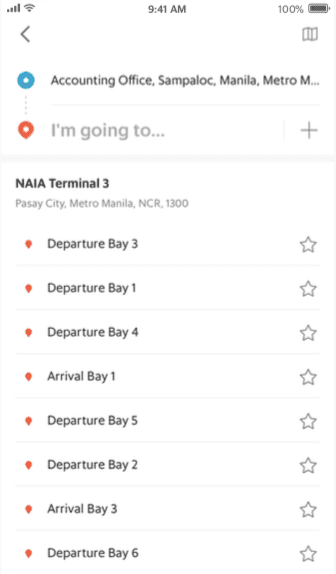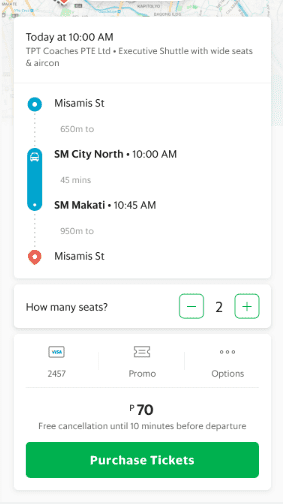 Can I purchase bus tickets without the Grab app?
The Bus companies are also offering offline options of payment but in order to enjoy the convenience of having assured seats of doing more than just waiting in line, you must book your seats thru the Bus Marketplace available in the same Grab Super App
What are the accepted payment methods?
You can pay via Credit Card, Debit Card and GrabPay Credits. Cash option is not available at the moment.
Is there a limit to the number of seats I can purchase?
You can purchase up to 5 seats per ticket, and as many tickets as you'd like — as long as there are still seats available.
Do I have to print my ticket to board the bus?
No, you do not. You only need to present your e-ticket in the Grab app to the bus driver. You can access tickets for upcoming trips under "Scheduled Trips" in the Bus homepage.
How early can I book a bus ticket?
Differs per bus company but you can conveniently book seats at least 2 weeks in advance.
How late can I book a bus ticket?
Different bus partners have different policies. We encourage you to plan ahead and purchase your ticket at least a day ahead to ensure you are able to secure the tickets you need.
What are the bus policies?
You can view our partners' policies (e.g. late/cancellation policy, infant policy, baggage policy) here.