Just in case you left something in your last ride, here's a quick way to contact your driver.
The Lost & Found Feature can be accessible when you access your  booking history. A call button will be available for you to contact your driver. (see screenshots below)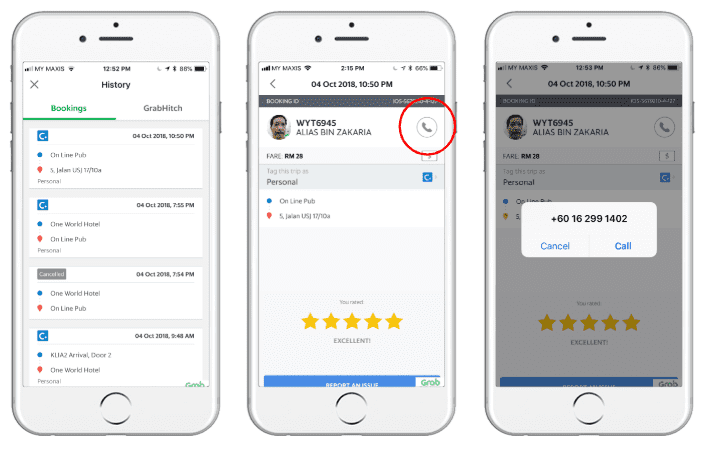 The call button in your app will only be available within 4 hours after your ride. Should you need to contact the driver for the same concern beyond the 4-hour period, you may reach our Help Center which is also accessible via your Grab App. (Standard Lost & Found procedures apply.)
Terms & Conditions:
Passenger must call from the same phone number that they registered on the Grab app. Driver will also be receiving the call using the same phone number that they registered with Grab.

Standard network call charges apply.

The caller and recipient will both see a

standard local number.

The call will be made via a "virtual number" in compliance with

Data Privacy.

This number will work only for the duration defined above.
Since you can only call the driver via the same phone number that you've registered with Grab, this feature (for the time being) does not resolve for lost handphones. As such, lost phones must be reported to our Help Centre for immediate resolution.