GrabExpress Madiskarteng Boss Club is an exclusive rewards and loyalty program for online entrepreneurs that gives them access to discounts, rebates, loans, placements, and learning opportunities. 
Here's what you get by joining the club!
Let's grow your business with the right diskarte!
Refer a fellow online seller and get a chance to win a Dell Laptop for your business!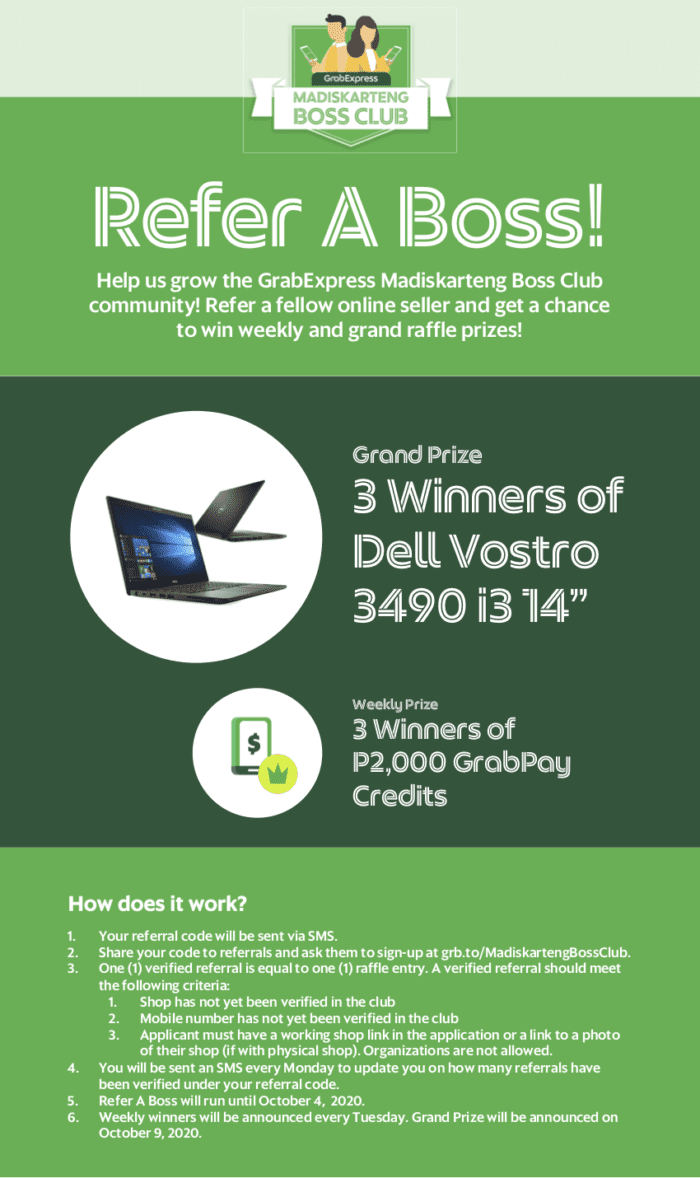 Check out the latest promos, products, and perks!
To help grow our members' businesses, we feature top members on the Grab App where they reach millions of Grab users! Wanna get featured? Just keep on using GrabExpress!
GrabExpress Madiskarteng Boss Talks
Our first ever meet held last February 29 at Vagabond, Greenhills with our pioneer members!