What is Cash In With Driver?
This vertical allows passengers to book a ride even if his wallet has zero balance. Passenger will be required to cash-in in-transit.

Allows passenger to book a ride even if he has insufficient wallet balance.
Please follow these simple steps:
STEP 1: While in transit, if 'Cash' was your previous payment method, it will now change to, 'Cash in with Driver'.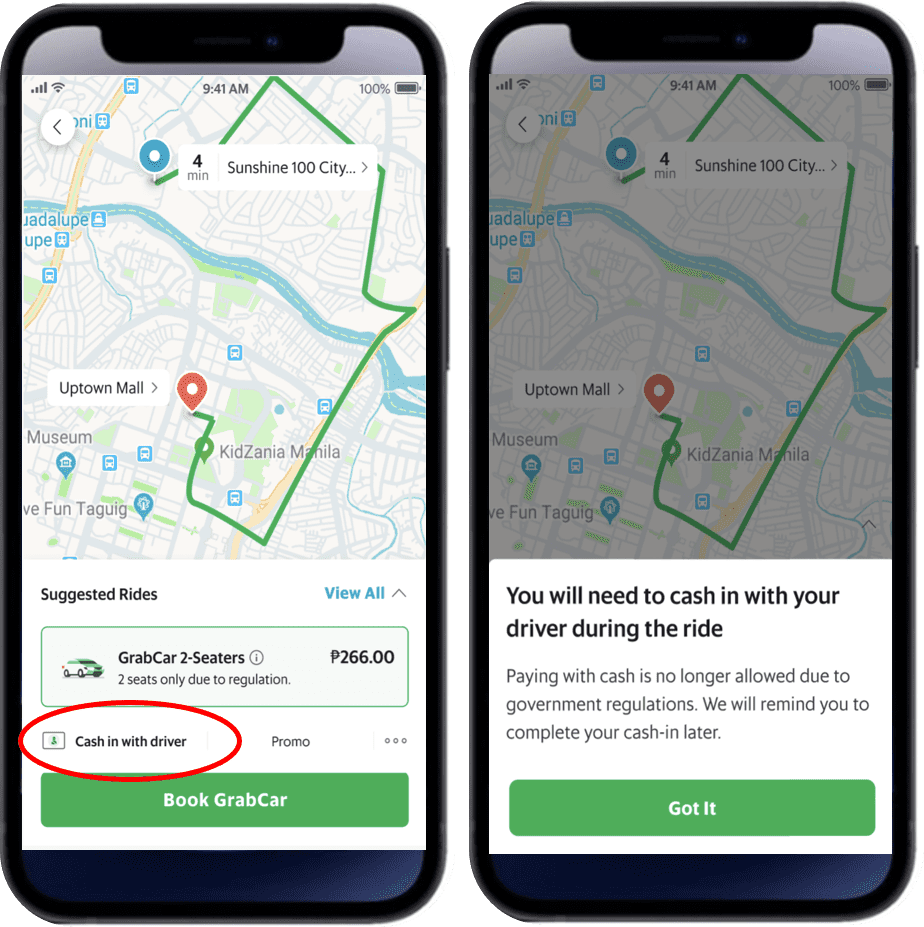 STEP 2: If GrabPay Wallet is activated for the first time – please follow the steps to activate your Standard Wallet to use this feature.              
            Once your GrabPay Wallet is activated, please tap on the 'Cash In' blue banner and key in the confirmed amount to cash in.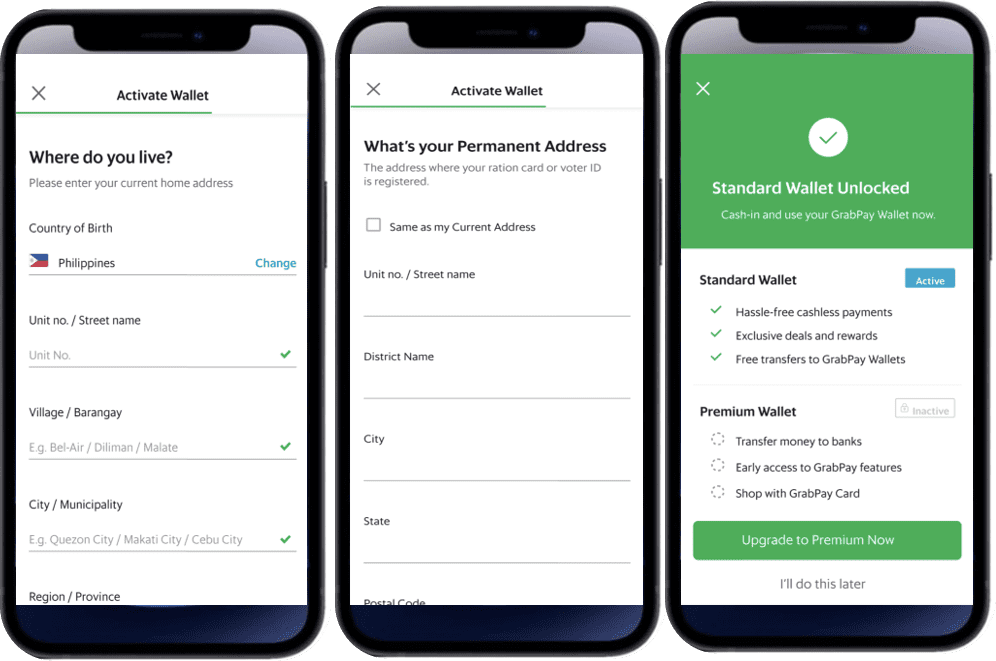 STEP 3: Ensure your driver needs to accept the cash-in request, and pass the cash.
STEP 4: Upon driver confirmation, you will see the cash-in summary and your payment method will change from 'Cash in with Driver' to your GrabPay Wallet.
Terms & Conditions:
Minimum cash in amount is Php100, recommended maximum is Php1,000

Available amount that can be cashed in per ride will depend on your driver's available balance.

The amount entered must be the exact amount of cash given to the driver.

Cash in more to pay for your future rides.

Fare change will go directly to your GrabPay Wallet.

Available for Manila GrabCar (2-Seater), and GrabCar (4-Seater) rides, GrabCar (4-Seater Outside NCR), Cebu GrabCar (2-Seater), Pampanga GrabCar (2-Seater) and GrabBayanihan Shuttle.

App should be updated to the latest version.
Click here for FAQs 👈