As a GrabPay merchant partner, you can enjoy benefits that help you grow your business. Our GrabPay Merchant Performance programme is designed to do this in a variety of ways, so you can enhance your business from several angles. With this programme, you can offer GrabPay Deals to your consumers, which can bring you these benefits:

Get discovered with the GrabPay Merchant Nearby feature.
Did you know that, on average, 65% of merchant sales with GrabPay are made thanks to GrabPay Merchant Nearby? Here's how this feature can help you, especially if you're also participating in GrabPay Merchant Performance.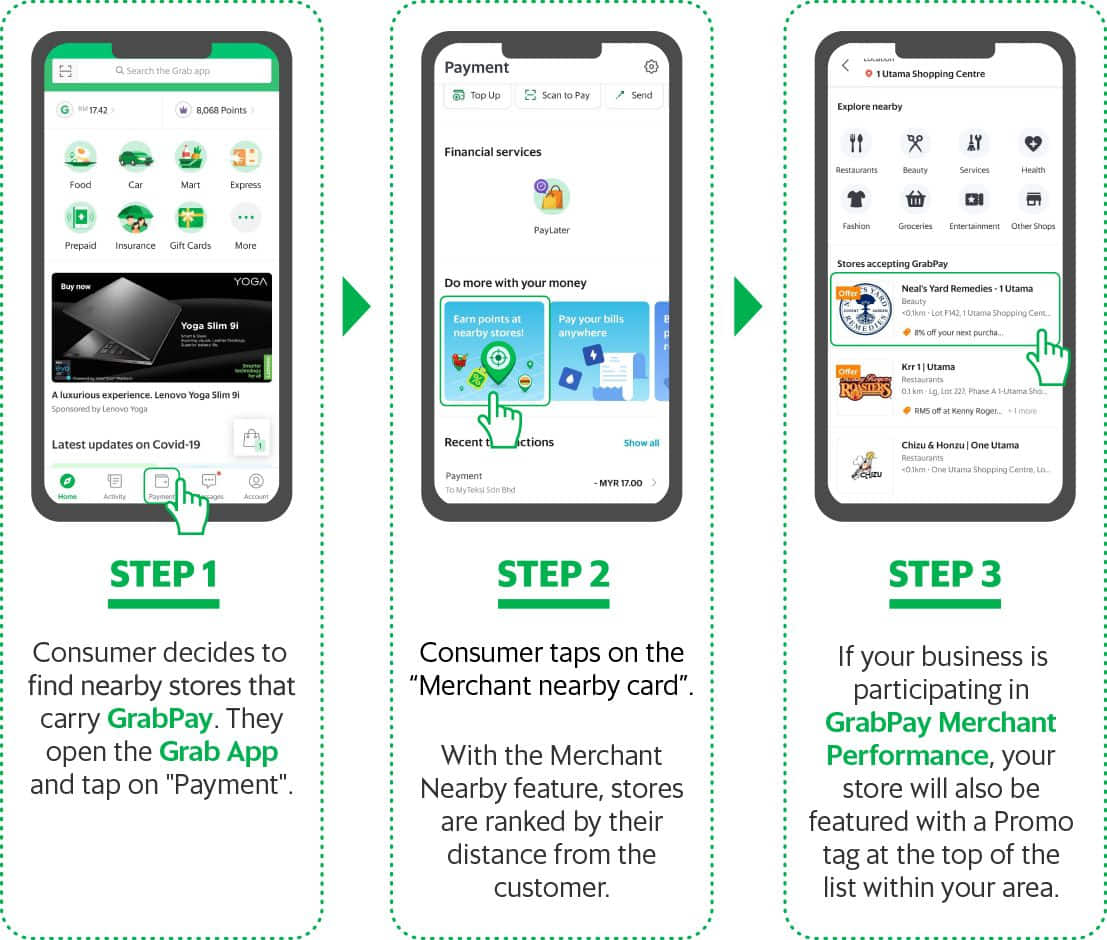 Learn more about GrabPay Merchants Nearby here.



New User Vouchers
How the New User Voucher works.
The New User Voucher drives new consumers to your store.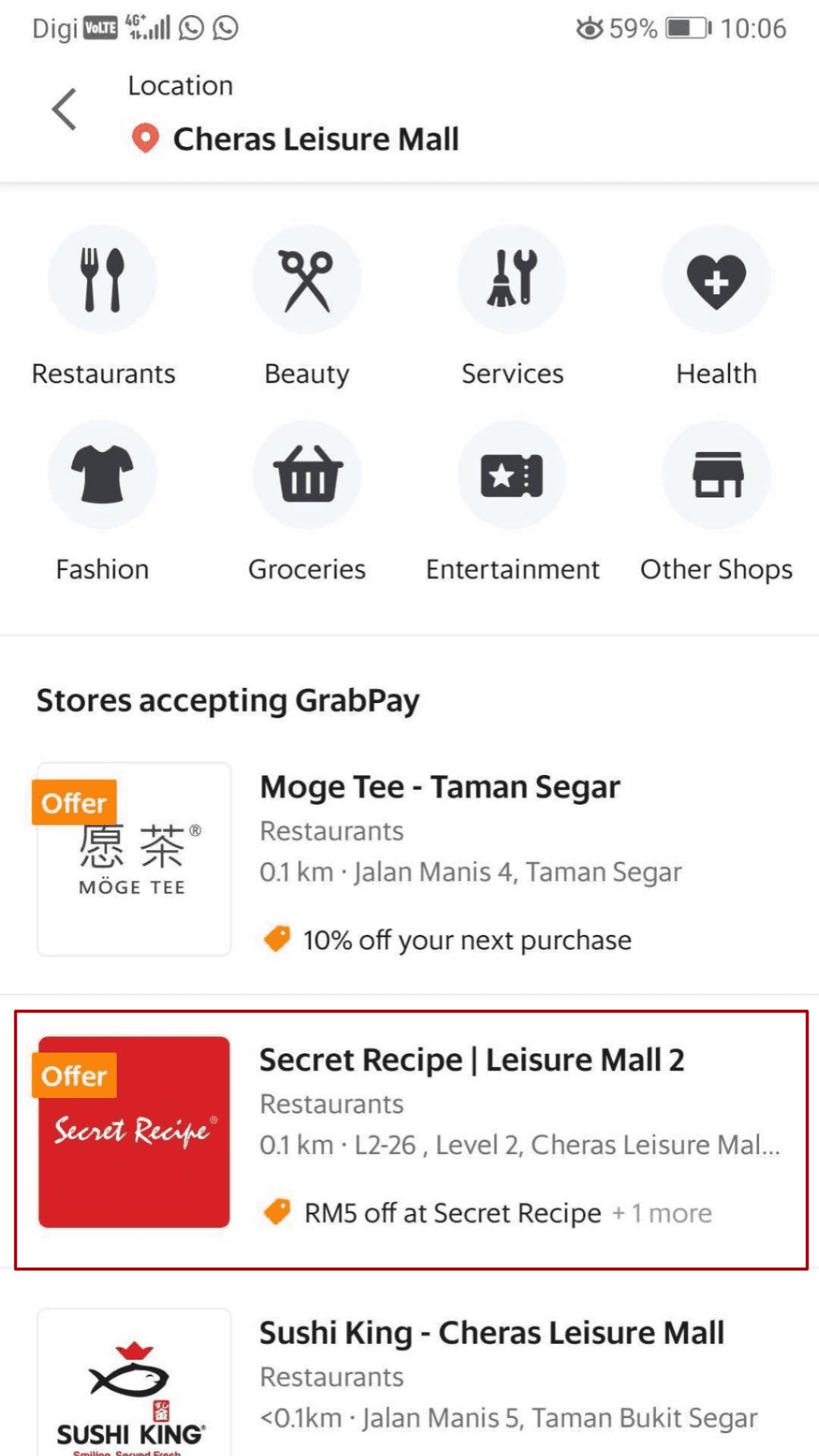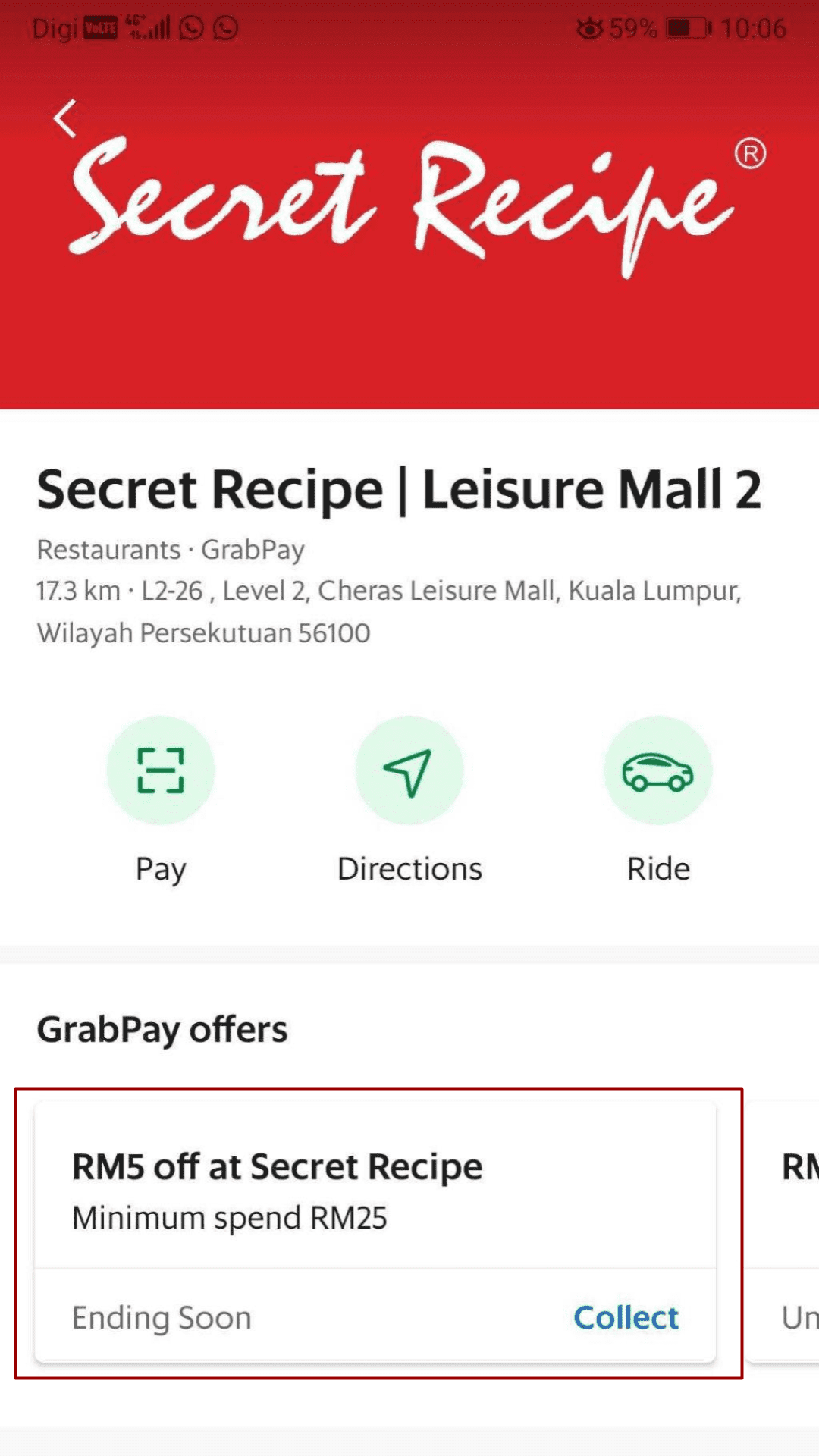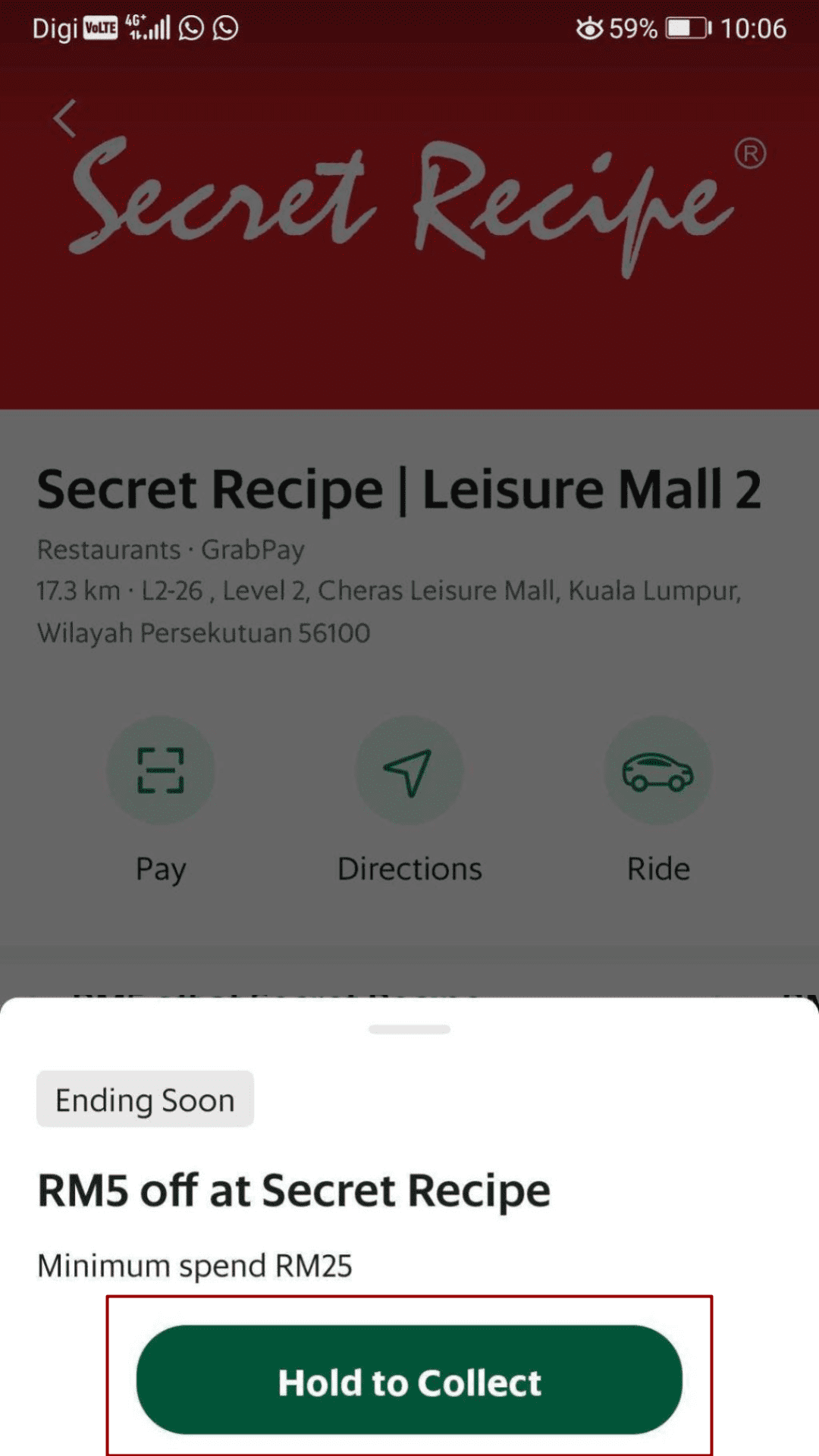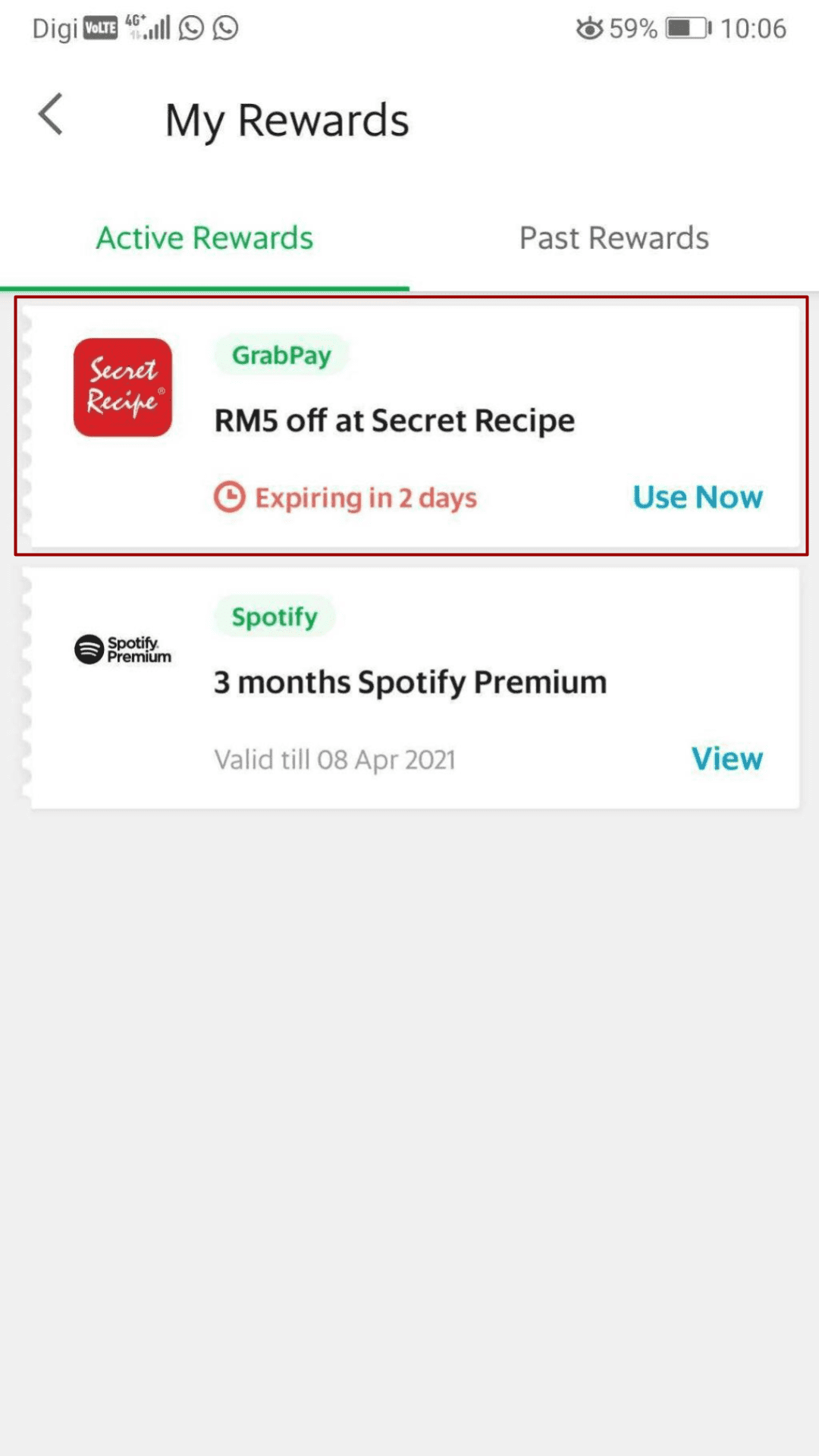 Consumer sees a promo on Merchant Nearby and taps on it.

On the store's listing page, the consumer taps on "Collect".

A pop-up will prompt the consumer to "Hold to collect".

The collected voucher is credited to the consumer's "My Rewards" page, to be presented to the cashier before payment is made.
*Screenshots are for illustrations purpose only.
Next Visit Vouchers
Attract consumers with the right deal.
New and repeat consumers have different reasons to buy from your store. In order to gain their attention, it's important to give them the right promo at the right time. GrabPay Deals uses two different vouchers – the New User Voucher and the Next Visit Voucher – to help you do this.
How it works: A consumer's journey with GrabPay Deals.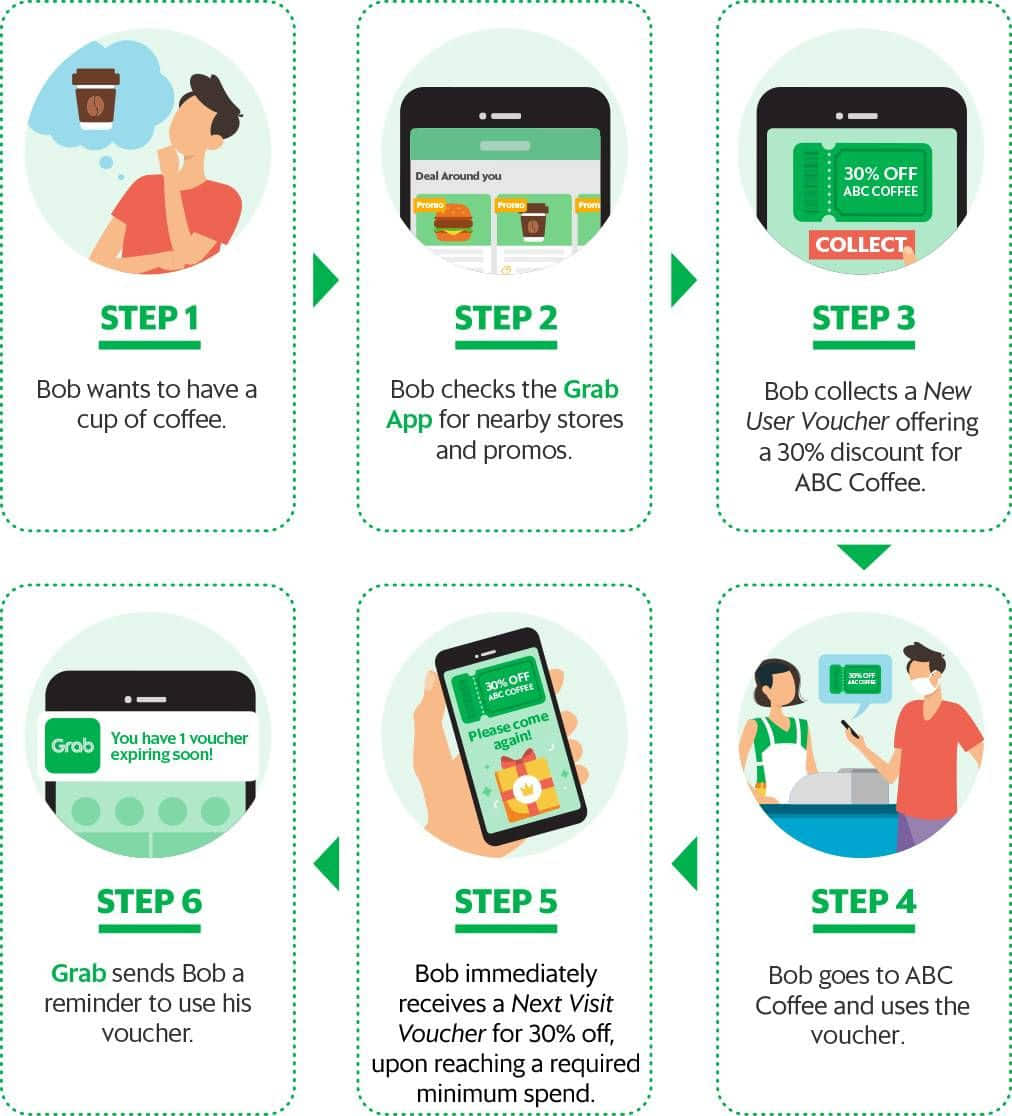 Other tools to further support your business.
While you participate in the GrabPay Merchant Performance programme, you can also give your business an edge with these tools from Grab.
Start growing with GrabPay Merchant Performance.
GrabPay Merchant Performance has helped many businesses like yours to grow. This is your chance to take your business to new heights.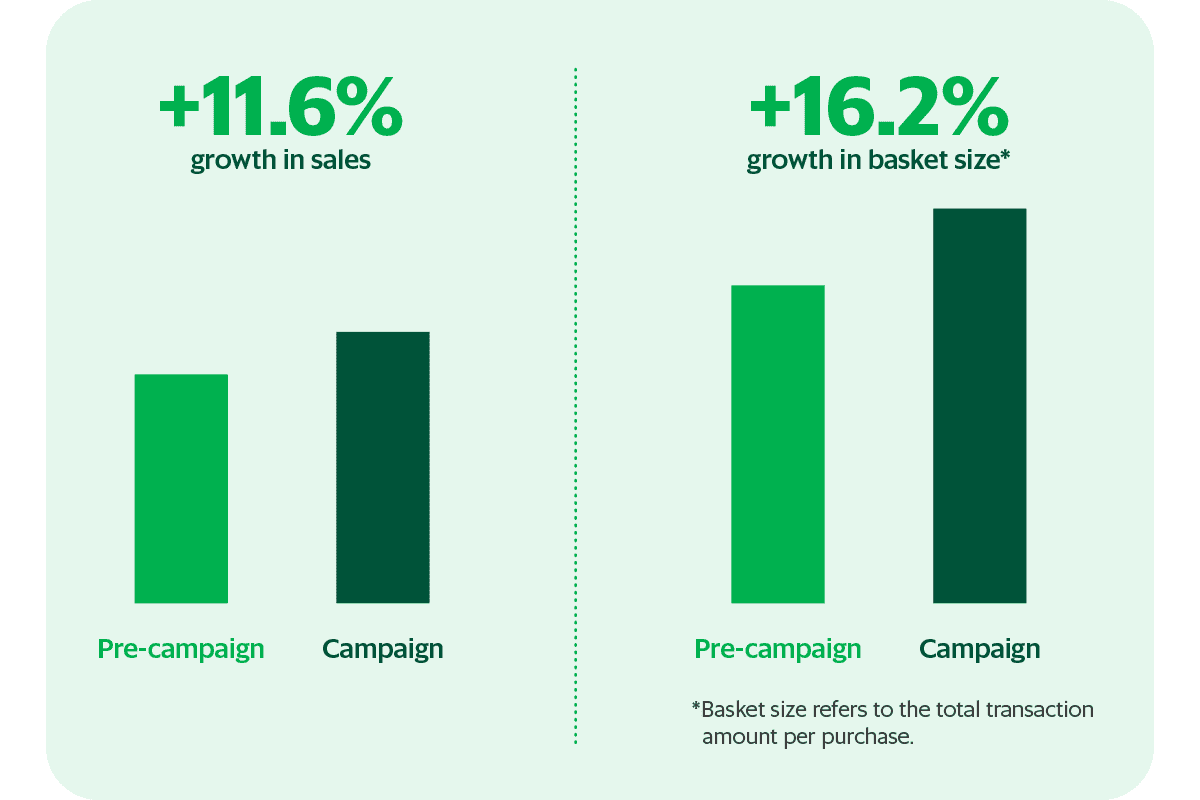 Join other GrabPay merchants in growing with GrabPay Merchant Performance today!