In 2020, we managed to face the challenges of the pandemic and new normal. But now as we are in another MCO, we've taken additional  steps to help you address some of your business' and your customers' needs during this difficult time.
Here are some of the initiatives we're carrying out:
Get better cash flow with our reduced commission ceiling.
We understand that the current MCO can be tough for your business, especially if your business is a micro SME, so we have temporarily lowered our maximum commission to 25% for all GrabFood and GrabMart merchant-partners from 13 January to 4 March 2021.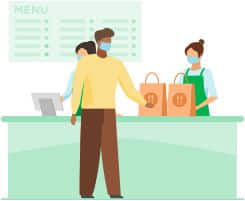 Take self pick-up orders with zero commissions.
From 13 January to 4 March 2021, we have implemented zero commissions for all self pick-up orders your customers are making via the Grab app. This can help you reduce waiting and crowds in your restaurant, and encourage safe, cashless payments for takeaways.
Does your store have a Self Pick-Up option yet? If not, you can start offering Self Pick-Up by submitting your details here.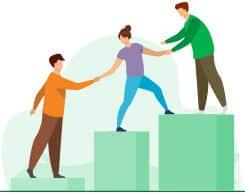 More support for 'Local Heroes'.
Last year, our 'Grab ❤ Local Heroes' campaign increased sales for participating merchants by up to 43%. To support local food courts, pasars and small businesses through this difficult time, we're bringing back our 'Local Heroes' campaign to provide them more visibility, awareness and promotions.
We're constantly working on new campaigns to support all our merchant-partners. Click here to join marketing campaigns that are relevant to you.
Share your GrabFood store via social media.
As Malaysians stay at home, many consumers are spending more time on social media, where they can discover and browse new stores. Here's how you can reach them via social media, email, Whatsapp or QR code with a link to order directly from your GrabFood store: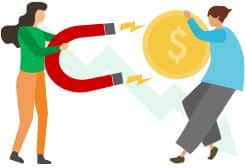 Attract more consumers with free delivery.
With more consumers ordering food online, we're helping our merchant-partners attract more consumers with our Free Delivery campaign. This free delivery promo will apply to GrabFood and GrabMart stores within 1KM of each consumer.