Need to make a menu update? Skip the hassle of submitting forms. The GrabMerchant app now has an all new Menu Editor, so you can make changes easily and directly. Your changes will take place immediately, so your customers can order from your latest menu as soon as you make the changes. 
Here are some things you need to know before you use the Menu Editor:
GrabMerchant
Order Editor
Sometimes, your best selling items can run out quicker than you expect, and this can leave you unable to fulfil an existing order. Instead of cancelling the order, you can now use the new GrabMerchant Order Editor to edit existing orders and replace out-of-stock items. You'll still get to make your sale, even if you run out of one item.
Please note the following before you use the Order Editor: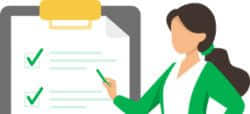 GrabMerchant
Menu Insights
We're here to help your business succeed and grow. That's why we designed a new Menu Insights feature that you can access with the GrabMerchant app.
This feature will show you sales trends of your menu items, and help you improve your overall sales and operate more efficiently.
Here are some of the ways you can use Menu Insights: