Consumers are trying harder to become more eco-friendly. That's why we're constantly working on ways to reduce our environmental impact, and offer more eco-friendly options to consumers. 
As part of our journey towards a greater greener future, we've introduced an Eco-Friendly Merchant category, so that you can enjoy special merchant benefits while being kind to Mother Earth.
Why become an
environmentally-friendly merchant?
A few merchants have already joined our Eco category. Our eco-friendly merchants believe in making a difference and driving change through their businesses. Hear what they have to say about going green:
Aside from the environmental benefits, you'll also get to enjoy special benefits as a merchant in our Eco category.
How to be

a GrabFood Eco-Friendly Merchant.
So how do you become an eco-friendly merchant? Here are the requirements to join the Eco category.
For food deliveries, you should:
For in-store operations, you should meet at least 3 of the following requirements: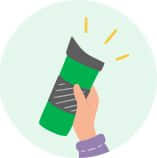 Reward consumers who bring their own containers for takeaways.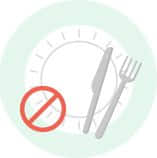 Do not use single-use plates, bowls, cutlery or cups in-store.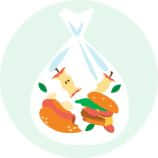 Separate your food waste from recyclable waste.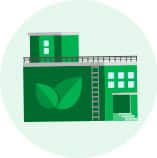 Compost your food waste at local composting centres.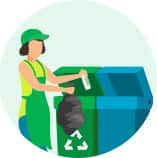 Train your staff on how to separate waste correctly.
Together, we can build a
greener tomorrow.
Join these merchants in our Eco-Friendly Merchant category!
Apply to join us, and we'll get in touch soon!
One initiative you can benefit from right now is:
Special deals

for GrabFood Merchants: Save on eco-friendly packaging.
We've partnered with PXL Marketing and Team Recycler Malaysia to bring you deals on biodegradable and recyclable packaging and cutlery.
Start your green journey with us today. Feel free to contact us to learn more about building an eco-friendly business.