2020 was a tough year for all of us, with frontline workers and small local businesses especially affected. But even with all the challenges that took place, we managed to band together as Malaysians and support each other throughout the year.
Much like other businesses, we were also impacted by the changes, and we took action to meet the needs of our consumers and partners during the MCO while keeping them safe. We helped thousands of micro SMEs transition online with GrabFood, GrabMart, GrabExpress and GrabPay so that they can continue to serve their consumers' needs in the new normal.
Some of the key initiatives that we launched to improve our merchant-partners' visibility include:
We also collaborated with government agencies on the following:
ePenjana and SMO encouraged customers to go cashless or shop online, which helped our merchant partners reduce their risks with contactless payment.
Alongside these initiatives, we introduced new tools to empower our merchant partners as they grow their businesses online.
Manage

your online store, your way.
We have revamped our merchant platform so that you have more convenience as you operate your online store. 
As a GrabFood merchant-partner, you can now do the following: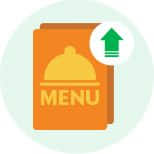 Update your menu
Add new dishes and promotions yourself.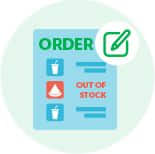 Edit your orders
Resolve out-of-stock and other issues more easily.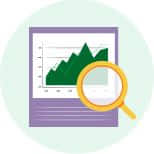 Get personalised menu insights
Plan better menus and optimise your inventory.
Get all the info

you need with our merchant resource portals.
Our Grab Merchant Blog and Grab Merchant Academy help business owners learn and grow.
Stay up-to-date

with community sessions and webinars.
We started our merchant community sessions and webinars so that we can connect with you more easily while sharing tips and updates on our latest features. These sessions are also a good opportunity for you to connect with your fellow merchants.
Our first webinar was in September 2020, where we covered ways to grow in the new normal. Find out more about it here.
We're always working to help you get the best Grab merchant experience, whether you are new to Grab or have been with us for some time. Stay tuned for more of these sessions in the new year!
Attract customers

to your physical store.
As a GrabPay merchant, our new Merchant Nearby feature helps consumers that are nearby to discover your store more easily. During the MCO, consumers can also use this feature to find nearby stores to order takeaway from.
Learn more about this feature here, along with other benefits that the Grab ecosystem can offer you.
Together, we've made it through a challenging year. But our efforts do not stop here. Although 2021 has started out on a tough note, we're committed to continue helping your businesses grow in the digital economy, and we look forward to bringing you even better support in this new year.