Grab aims to empower our communities and elevate their quality of life by providing equal access to income opportunities. #TechUntukSemua
Our Driver and Delivery-Partners are a diverse mix of Malaysians, each with different needs, circumstances and motivations such as single parent, PWDs (OKU), and those for whom Grab is their primary or supplementary income source.
We recognise the impact of COVID-19 on everyone. Here's how we're supporting our Partners: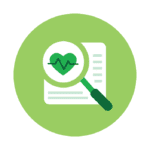 Only passengers with Low Risk or Casual Contact MySejahtera statuses allowed.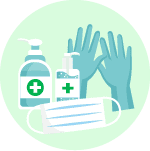 Discounts on hygiene and safety essentials from GrabBenefits.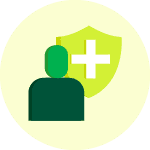 RM200 for Partners who contract COVID-19 while on the job.
Protecting livelihoods and welfare with GrabBenefits
To be able to earn with confidence, our Partner's well-being is a top priority. This includes protection in the event of an accident, social security, security, operating costs support, and even self-development.

Free personal accident coverage for Partners.

Premium coverage for family members.

Easy contribution to EPF (additional 10% by Grab for those who qualify).

Easy contribution to SOCSO.
Discounts on petrol.

Discounts for daily necessities.

Discounts for car repairs, and more.

Shop Now, Pay Later available for added flexibility.

RM 0 cost for your e-hailing license, subsidised by Grab.

Free digital literacy training (Microsoft).

Free financial management training (Standard Chartered) and more.

Tertiary programme and upskilling courses with DRB-HICOM University.