Added comfort. Top-rated drivers. Affordable fares.
Whether you're rushing to meetings or running errands, you'll enjoy a smoother ride experience with GrabCar Plus.
Combining the added comfort of spacious sedans and service at affordable fares, GrabCar Plus offers you rides focused on excellent service and better cars.
Also here's a quick festive tip: Buy the Senang Raya pack for only RM2 and save RM3 OFF your ride. Get this and other deals when you buy the Grab Senang Raya Pack! Find out more here: grb.to/PekSenangRaya
Here's how to book a GrabCar Plus!
Step 1:

Click on "Car".

Step 2:

Select your pick-up and drop-off.

Step 3:

Click on our service options, and select GrabCar Plus.

Step 4:

Select your preferred payment method.

Step 5:

Click "Book", and wait for your driver!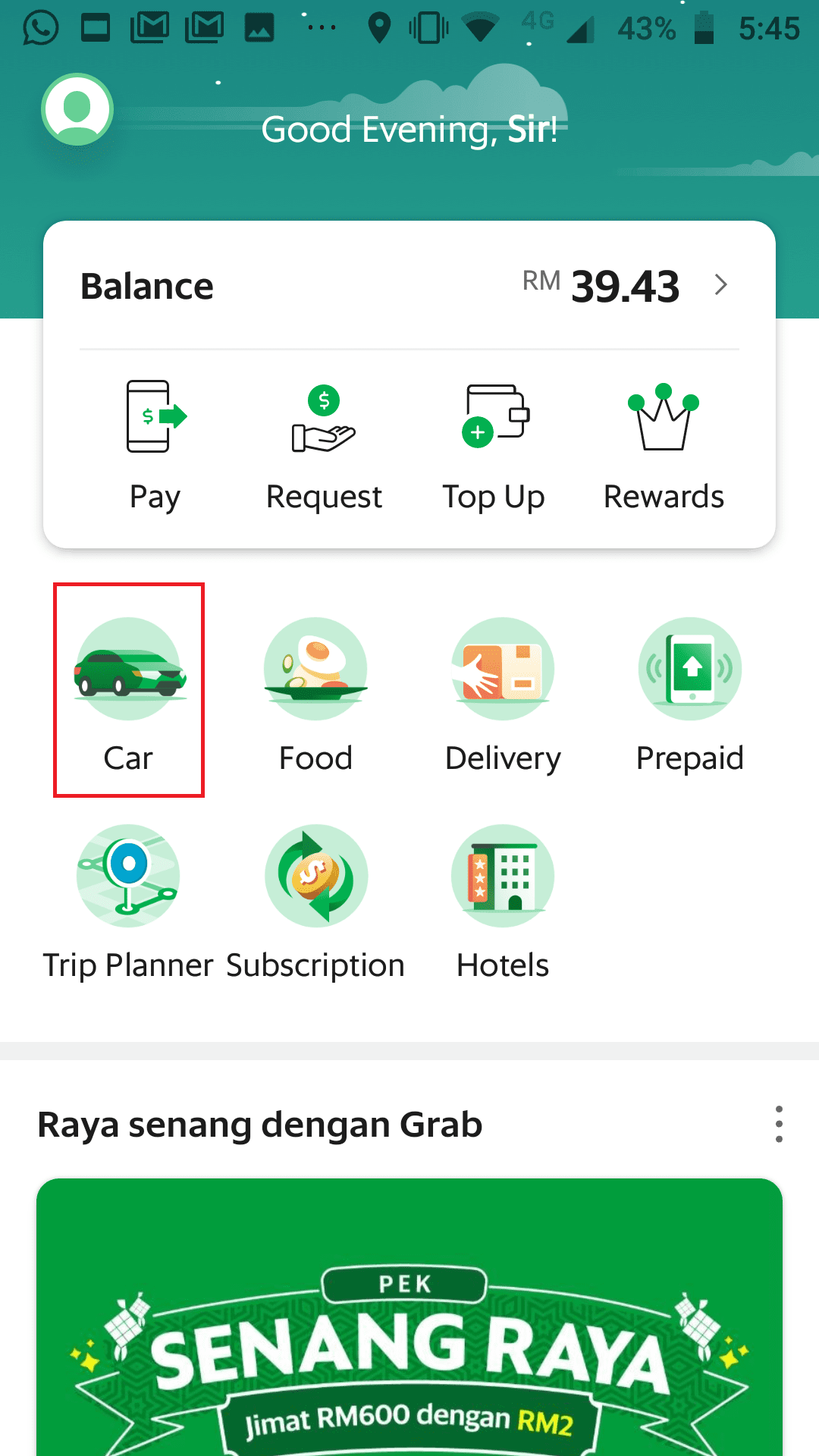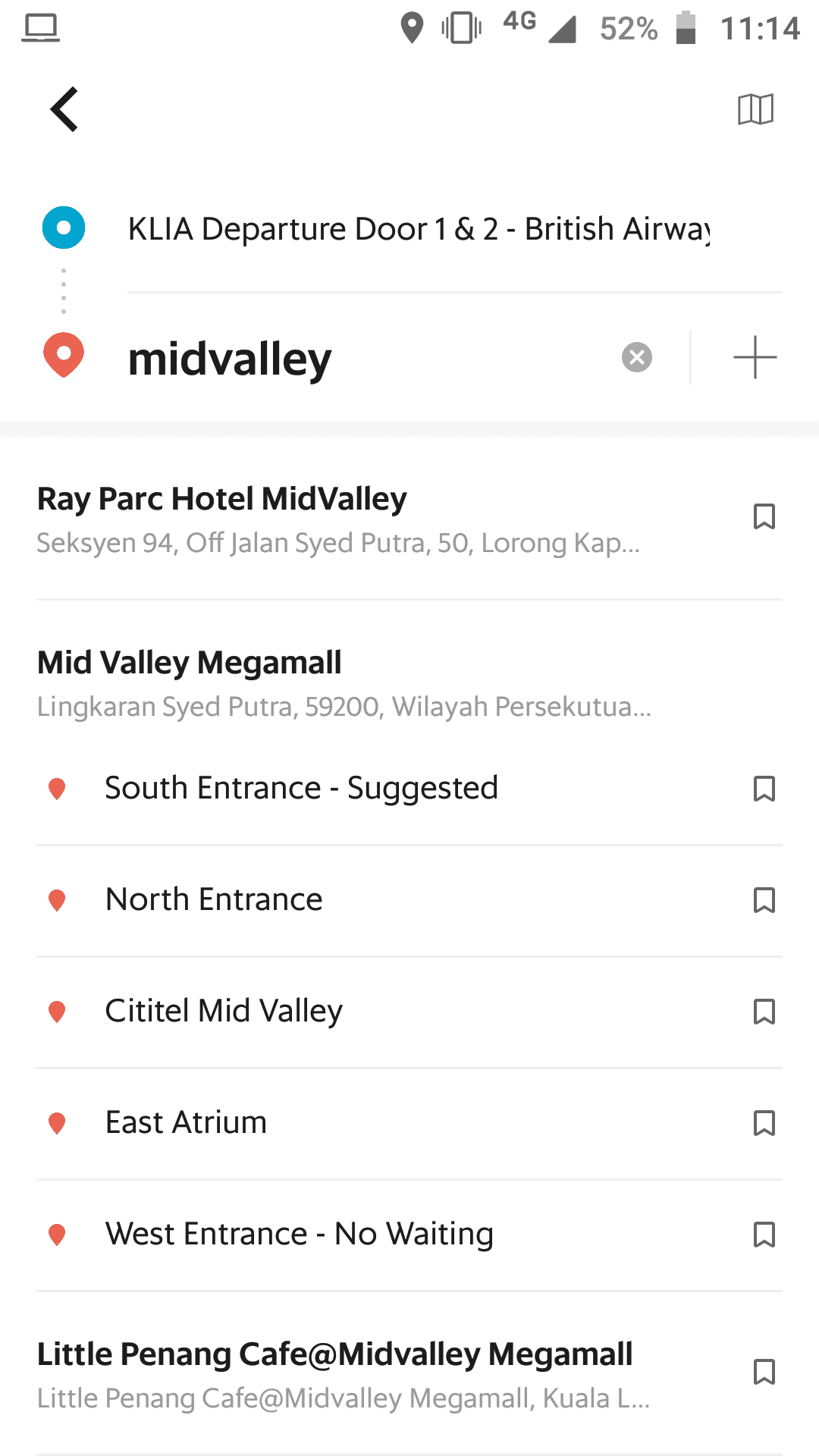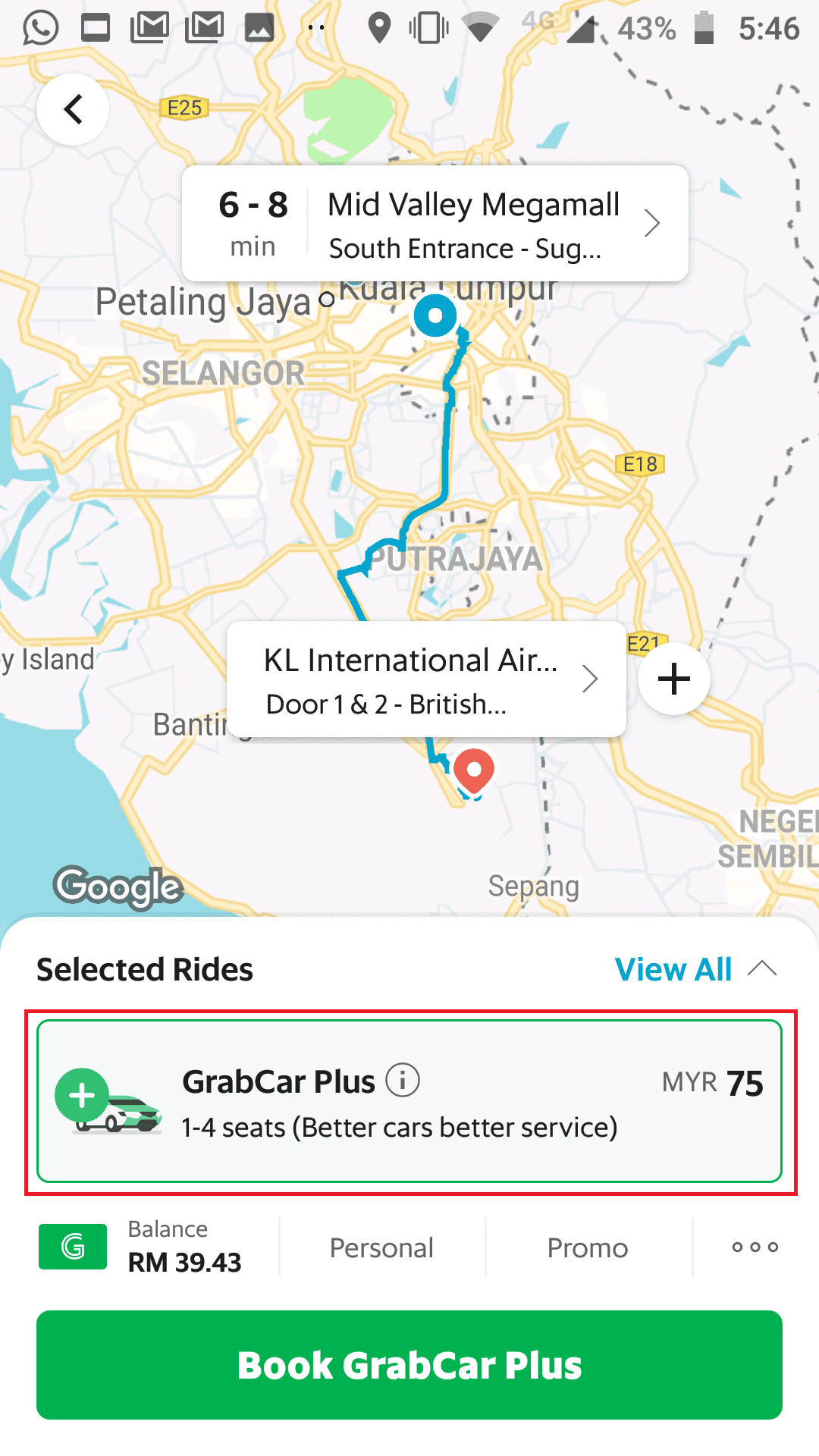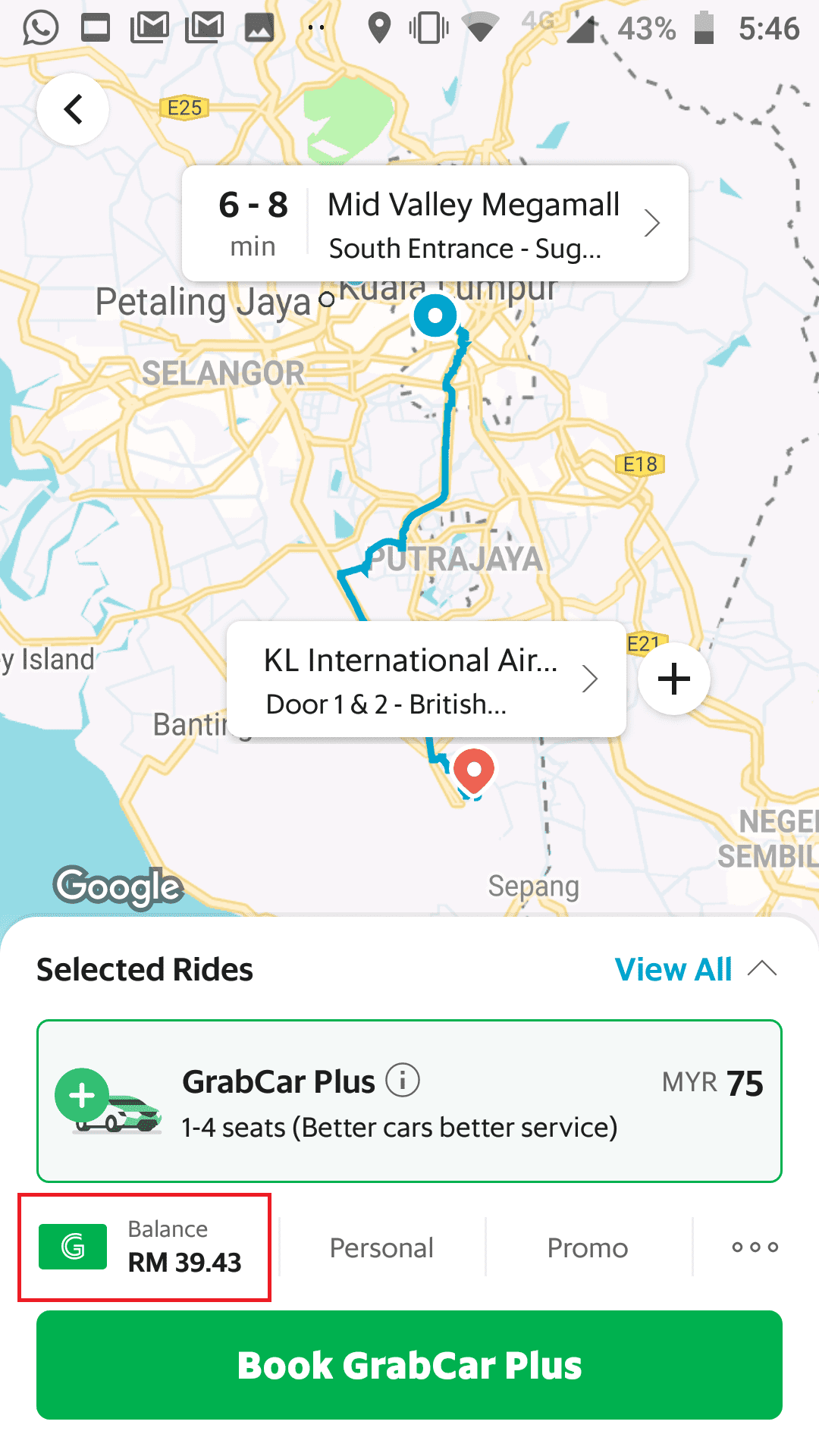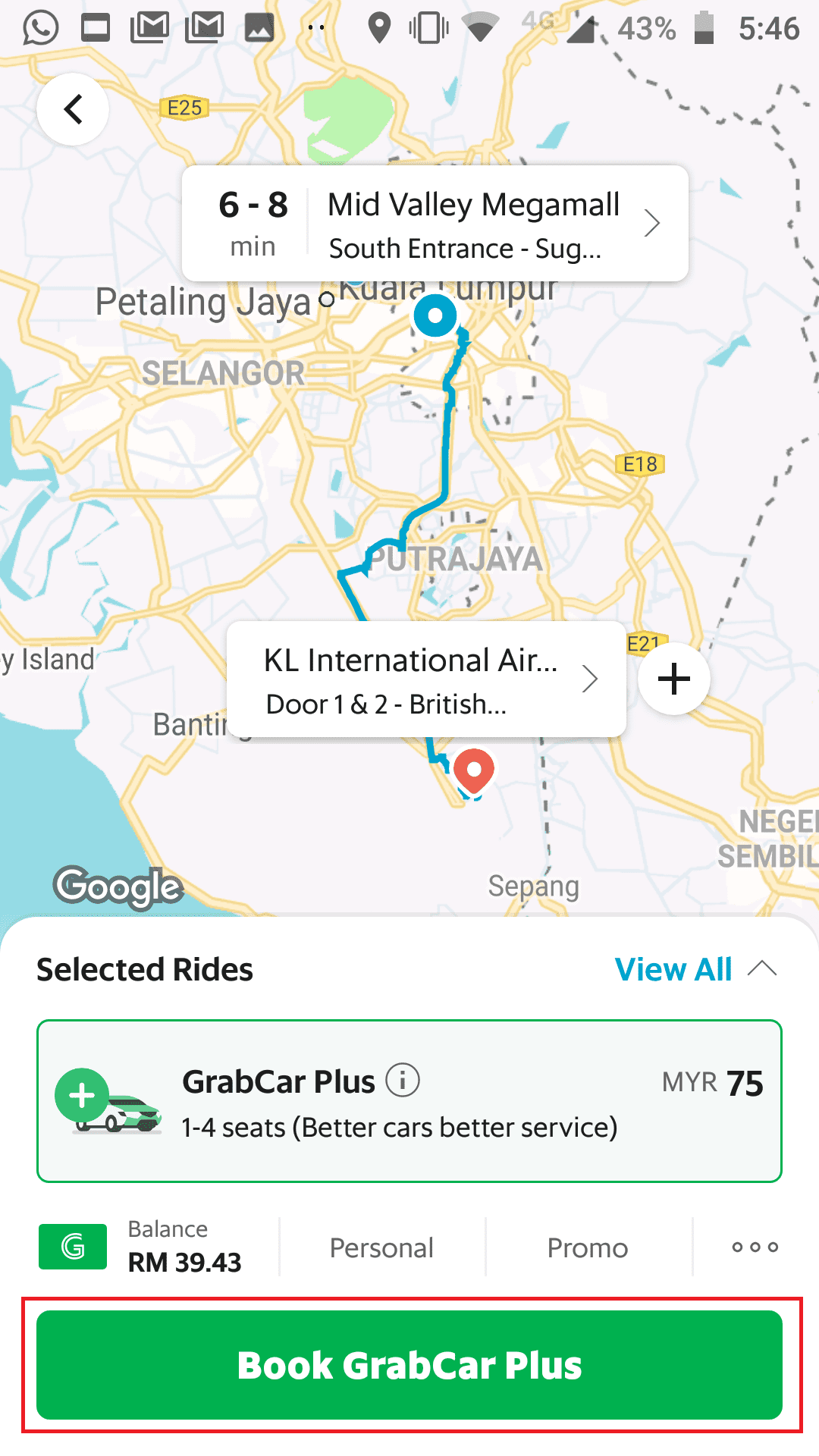 FAQs
https://www.grab.com/my/wp-admin/post.php?post=40761&action=edit
What is GrabCar Plus?
GrabCar Plus is a new premium economy service with a focus on excellent service and better cars. Enjoy the best of both world: the comfort of a sedan (1-4 seats) and the service of our top-performing drivers (rating of 4.85 and above). Together, at an affordable price.
What is the difference between GrabCar Plus & GrabCar Premium?
GrabCar Premium offers luxury model cars and business class service level at a higher rate. GrabCar Plus guarantees a higher quality ride experience at an affordable rate.
Where is GrabCar Plus available?
At the moment, GrabCar Plus is only available in Klang Valley, Penang, and Johor Bahru.
What are the car models available on GrabCar Plus?
You can get any of the following cars listed below:
Audi A3
BMW 2 Series
BMW X1
Chery A3
Chery B240
Chery Tiggo
Chevrolet Cruze
Chevrolet Malibu
Chevrolet Optra
Citroen DS5
Ford Ecosport
Ford Escape
Ford Kuga
Ford Mondeo
Great Wall Haval H2
Great Wall Haval M4
Honda City
Honda Civic
Honda CRV
Honda HRV
Hyundai Avante
Hyundai Elantra
Hyundai i40 Sedan/Tourer
Hyundai Ioniq
Hyundai Sonata
Hyundai Tucson
Jaguar XJ
Kia Carens/Naza Carens
Kia Cerato/Naza Cerato
Kia Forte/Naza Forte
Kia Sportage/Naza Sportage
Lexus IS 250
Mahindra Scorpio
Mazda 2 Sedan
Mazda 3
Mazda CX3
Mazda CX5
Mazda CX7
Mercedes Benz B Class
Mercedes Benz R280
Mercedes Benz S Class
Mitsubishi Airtrek
Mitsubishi ASX
Mitsubishi Evolution
Mitsubishi Lancer
Nissan Almera
Nissan Dualis
Nissan Latio
Nissan Livina X-Gear
Nissan Sentra
Nissan Sylphy
Nissan X-Gear
Peugeot 3008
Peugeot 407
Peugeot 408
Porsche
Proton Inspira
Proton Preve
Proton X70
Range Rover
Renault Fluence
Renault Captur
Renault Scenic
Subaru Forester
Subaru Impreza
Subaru Legacy
Subaru XV
Suzuki Grand Vitara
Suzuki Kizashi
Suzuki S-Cross
Suzuki SX4
Tesla
Toyota Altis
Toyota Caldina
Toyota Corolla
Toyota Land Cruiser
Toyota Prado
Toyota Vios
Toyota Wald
Volkswagen Jetta
Volkswagen Polo Sedan
Volkswagen Tiguan
Volkswagen Touareg
Volkswagen Vento
Volvo S40
Volvo V50
How much does GrabCar Plus cost?
GrabCar Plus rides cost about 20% more than a regular GrabCar.
How many people can fit into a GrabCar Plus?
One GrabCar Plus can fit between 1 to 4 people.
How much does a ride to the airport cost on GrabCar Plus?
GrabCar Plus rides to the airport are priced at a fixed rate of RM75. RM65 airport fixed fares are currently applicable only to GrabCar (Economy) service.