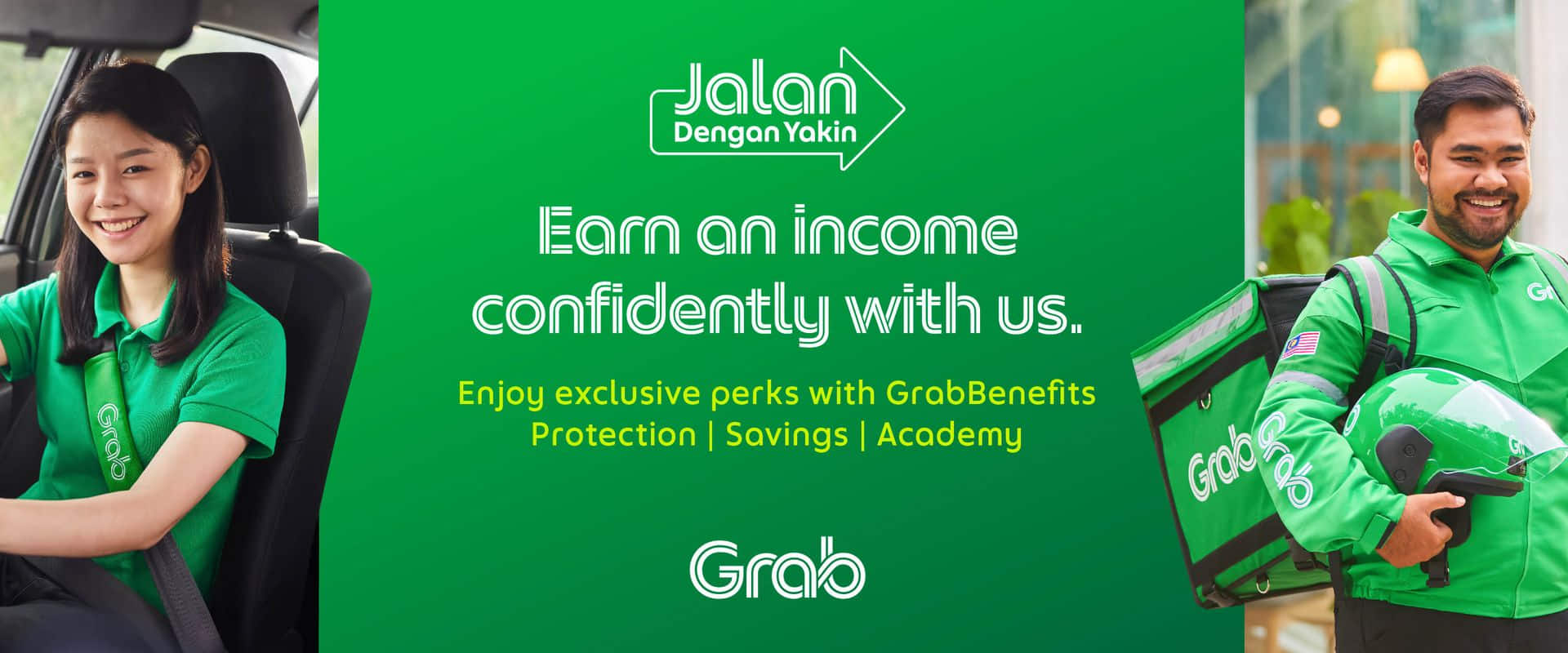 What is
GrabBenefits?
We understand that to earn with confidence ( Jalan Dengan Yakin ) with us, all aspects of your well-being needs to be given top priority. These aspects include protection in the event of an accident, social security, financial confidence, operating costs support, and even in terms of self-development
There are 3 categories of GrabBenefits dedicated to give you assurance to be with Grab
GrabBenefits programme
is designed for you with your
wants and needs as our priority.