GrabBenefits is a programme that looks into different aspects of your well-being while you continue to earn on Grab. It has three main branches – Protection, Savings and Academy.
Beginning 1 January 2023, we will be introducing a few updates to GrabBenefits to further accommodate the needs of our Driver-partners & Delivery-partners. These updates aim to better serve our committed partners, while being a rewarding experience for all.
Here's a glimpse of what's to come!
New Refresh Period
Driver-partner and Delivery-partner tiers will be refreshed every 3 months, instead of 1 month.
Previously: Monthly – tiers will refresh between the 1st to 7th every month
New Update: Quarterly – tiers will refresh between the 1st to 7th of every January, April, July and October
This is to help our partners have more flexibility in planning out your work and rest days and a longer period to achieve your ride targets, while also giving you a chance to enjoy the tier rewards longer!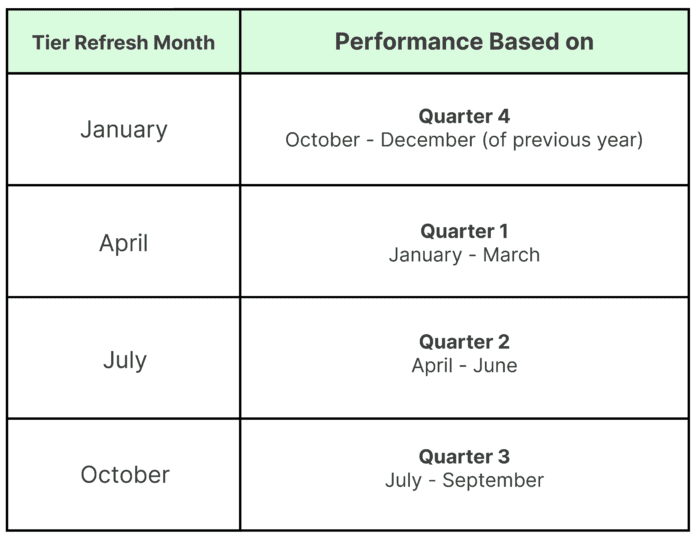 New Tier – 

Ultimate
Introducing a new tier for our top performing Driver-partners and Delivery-partners – Ultimate.
We're implementing this tier to reward our partners that go above and beyond for their achievements.
Ultimate tier partners are the top performers within each city across Malaysia.
To achieve the different tiers, every city will have their own target requirements, according to each city's unique trends. Driver-partners and Delivery-partners have 3 months to achieve the requirements listed.
Click on the regions below to find out the requirements of your own city.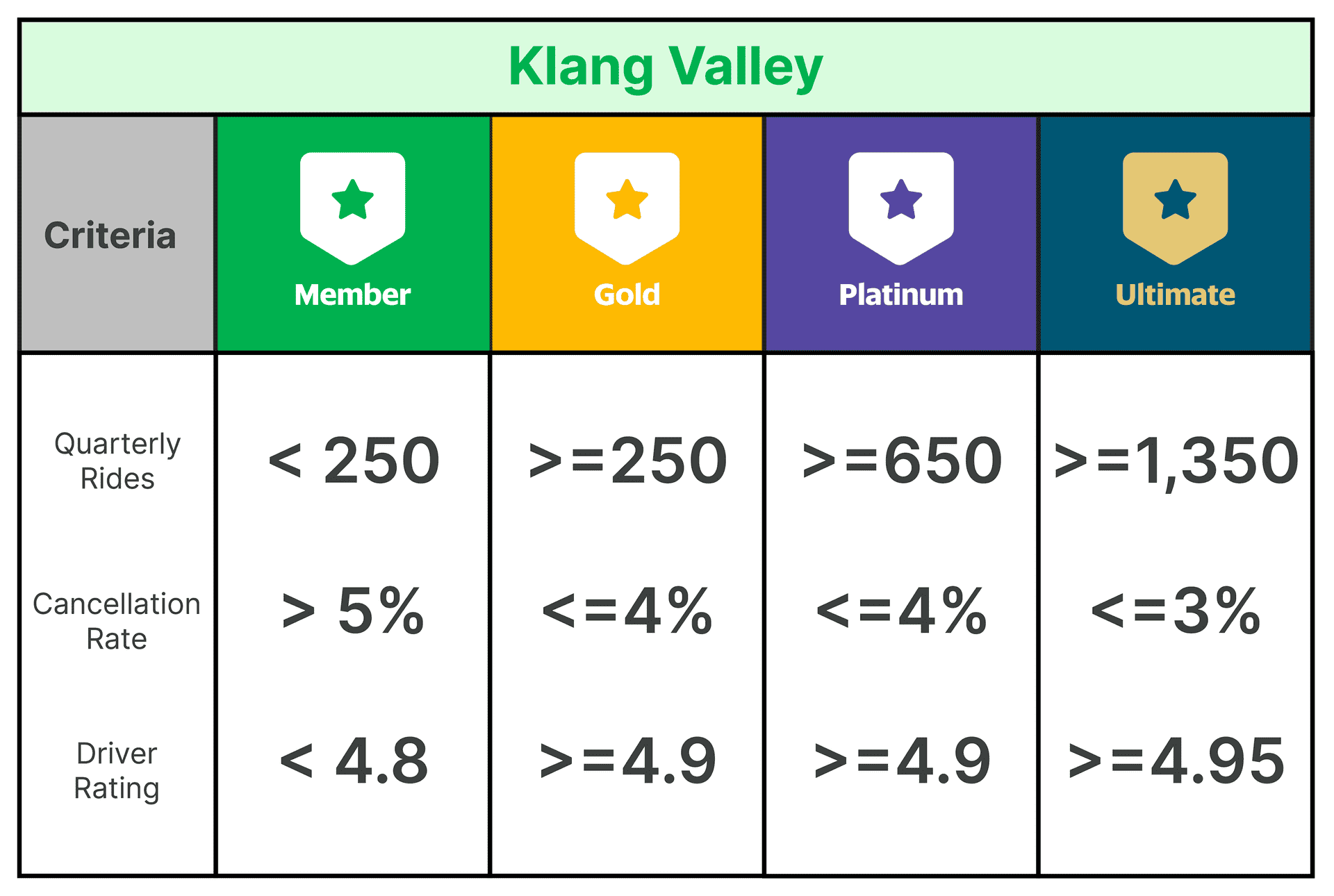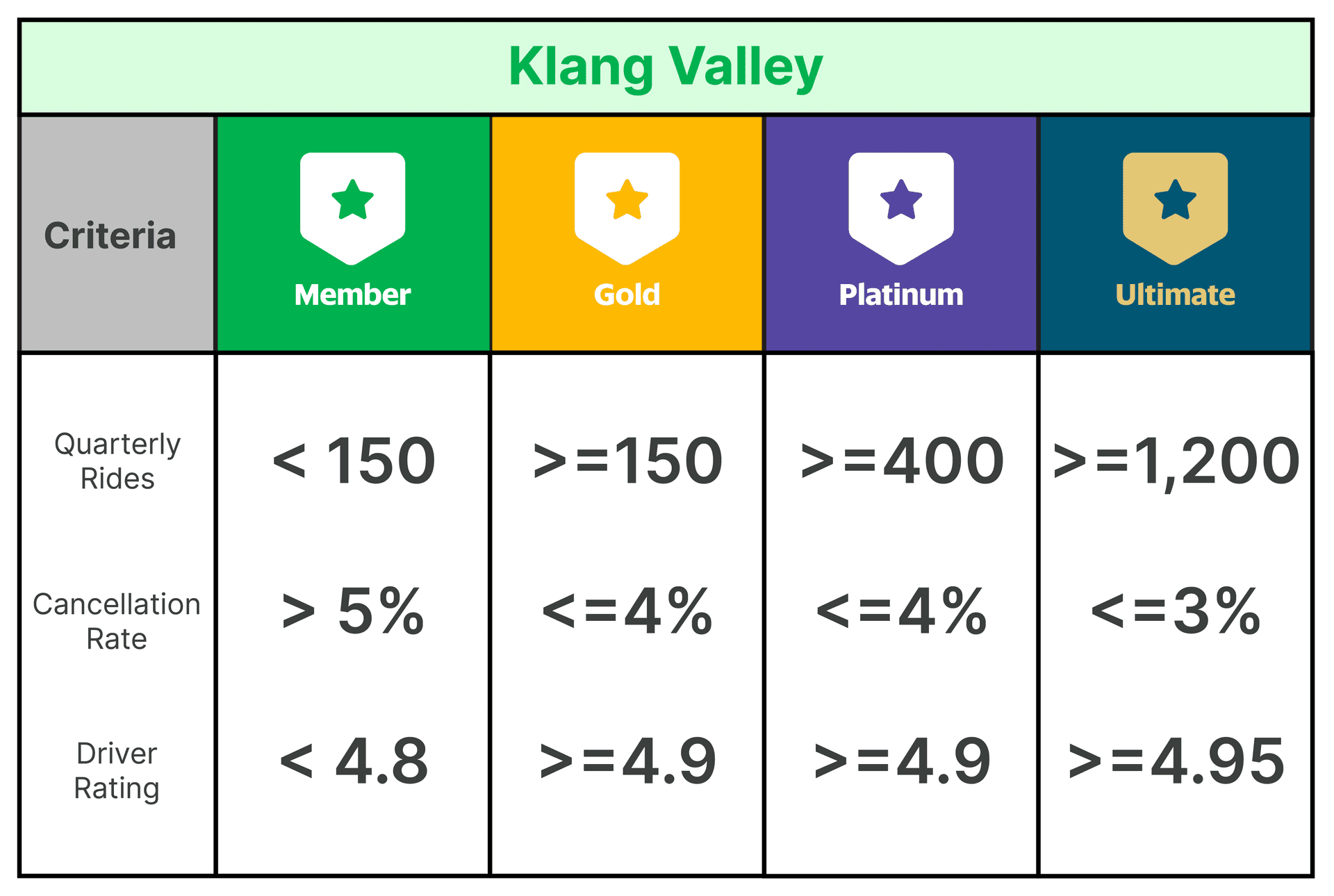 * Any violation of Grab's Code of Conduct may affect your tier standing.
First Tier Refresh Welcoming Bonus
For the first quarter beginning on 1 January 2023, partners will be entitled to a Welcoming Bonus to be in Ultimate tier, with a lower ride & order requirement based on your performance from 1 October – 31 December 2022. 
We are introducing this Welcoming Bonus for the first quarter of 2023 to allow for more of our committed partners to enjoy the Ultimate tier rewards! 
This Welcoming Bonus only applies to the requirements for rides & orders completed and varies depending on your city.
Click the different tabs below to see how many rides & orders you need to complete to start the New Year in Ultimate tier!
Tier Progression
How would the tier refresh work?
Example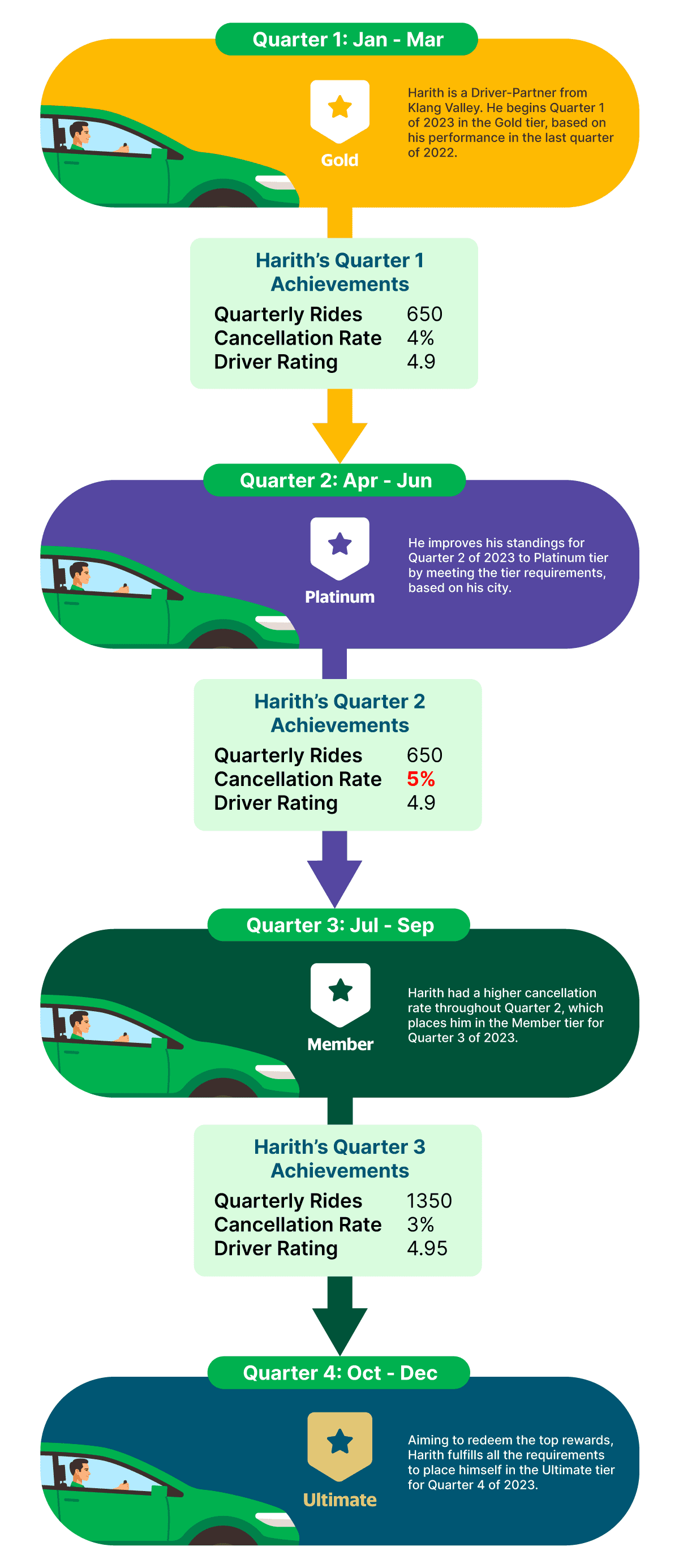 Click on the different tabs to see the rewards you will be entitled to receive!
Keep an eye out for future updates, such as: