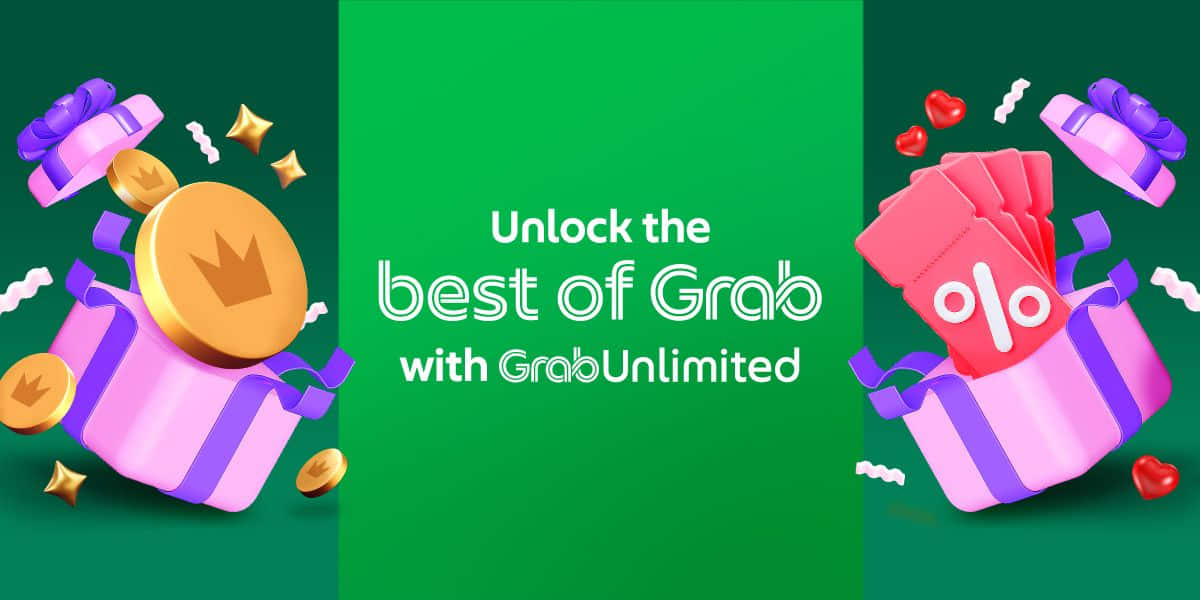 Earn more GrabRewards as a GrabUnlimited subscriber! 🎉
From 1 July 2022, you'll enjoy more value back wherever you spend—only with GrabUnlimited!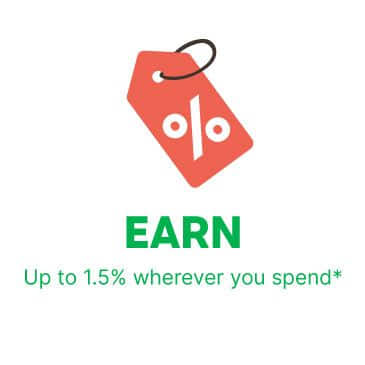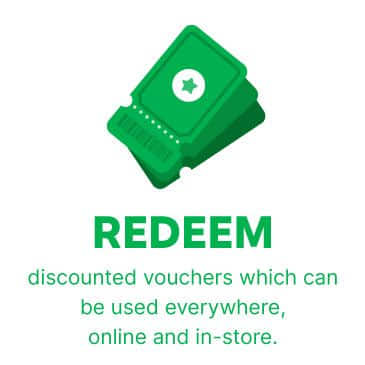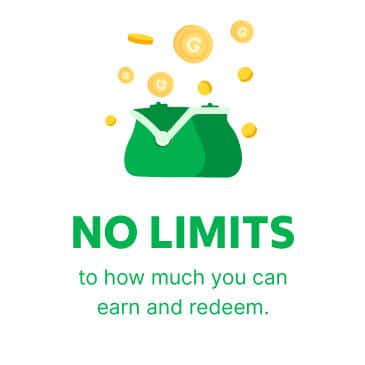 The best part?
You can already start redeeming discounted GrabRewards vouchers only with GrabUnlimited from 2nd June 2022
🔥 Exclusive June Promotions 🔥

🤑 Subscription Vouchers 🤑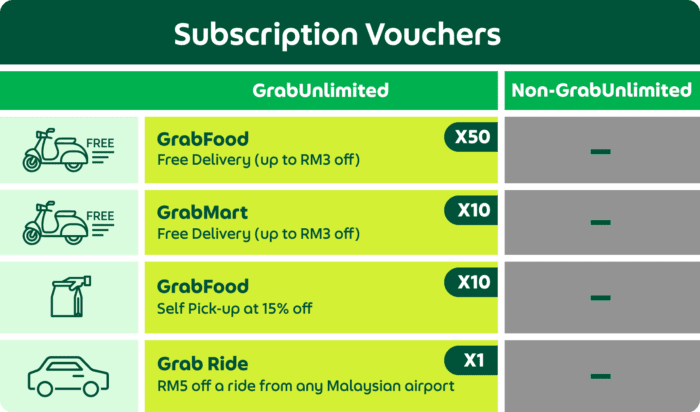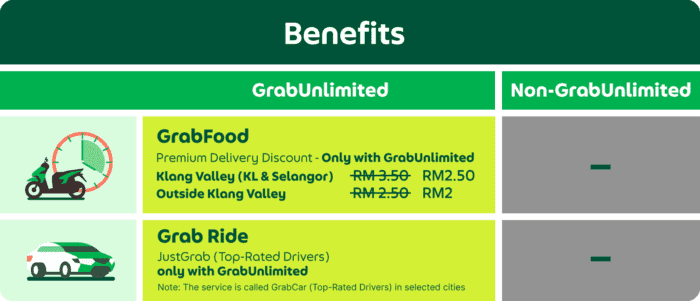 The Grab Ride benefit is available from 9 June 2022.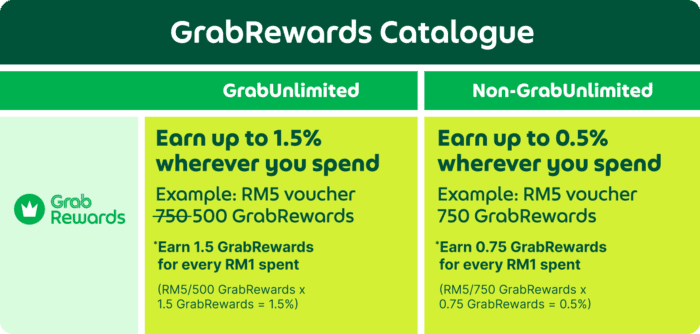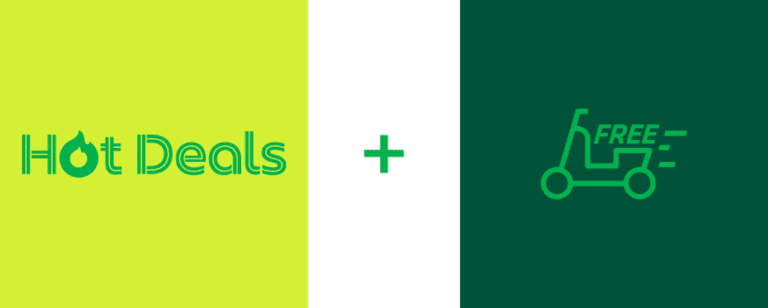 Stack your Hot Deals offer with Free Delivery! Here's how: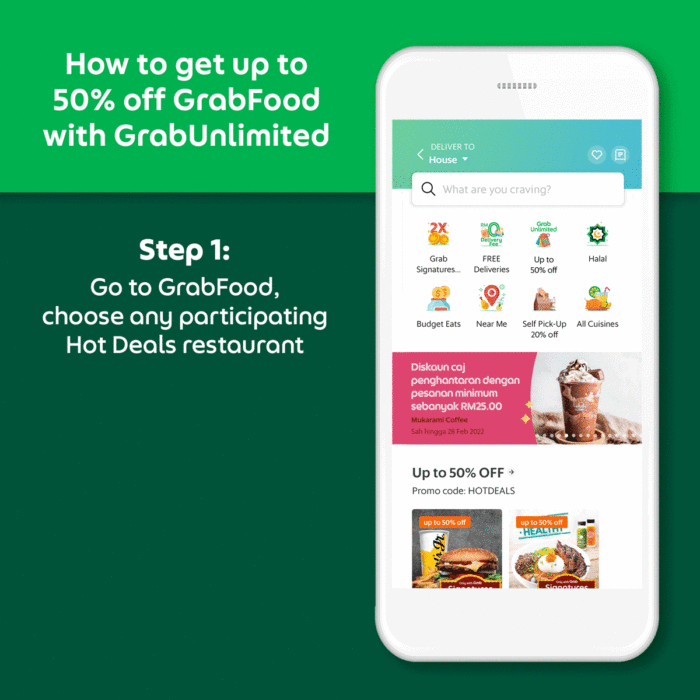 Subscribe today to enjoy savings!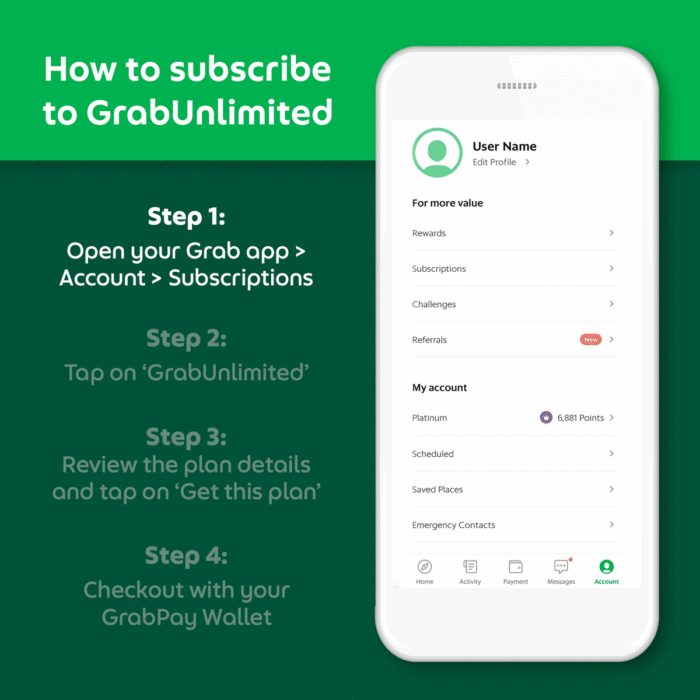 Frequently Asked Questions
Benefits, Promotions and Vouchers T&C:
GrabUnlimited Subscription Plan T&C:
1) All promotions and/or vouchers rewarded in GrabUnlimited shall be subject to the city identified at the time you first subscribed to the GrabUnlimited. Each city may have different promotion  and/or voucher mechanics and the GrabUnlimited Subscription plan prices may vary subject to the sole determination of Grab.
2) GrabUnlimited subscription plan is a monthly subscription which entitles you to these exclusive promotion and/or vouchers :
Exclusive monthly HotDeals promotion, valid during the promotional period only ("Exclusive Monthly Promotions").
Subscription vouchers for GrabFood Self Pick-Up, GrabFood free delivery, GrabMart free delivery and Grab airport rides , to be refreshed with every plan renewal ("Subscription Vouchers").
3) All promotion and/or voucher in GrabUnlimited are only redeemable via GrabPay Wallet or PayLater payments. GrabUnlimited subscription plan can only be purchased using GrabPay Wallet.
4) For Exclusive Monthly Promotions mechanic, there shall be a redemption limit and the validity period are only available for a limited time period as determined by Grab. The redemption limit and validity period of exclusive promotion  are solely based on the campaign period determined by Grab and will not be renewed based on the GrabUnlimited subscription plan renewal.
5) Subscription Vouchers redemption limit and validity period are based on the monthly cycle of the GrabUnlimited subscription plan.
6) The introductory price of GrabUnlimited subscription plan is only available for a limited time period. Grab reserves the right to change the introductory price, and users will be notified by inbox messages in the event of any changes in price.
7) GrabUnlimited subscription plan special promotional with extension of RM0.01 renewal is only applicable for users that are able to continuously renew their subscriptions. Any cancellation prior to the billing date or insufficient balance of GrabPay Wallet to renew the subscription will result in users losing the introductory price promotion and having to renew or subscribe again at the normal price.
8) GrabUnlimited subscription plan is only available in cities that Grab operates and the type of Grab service available may vary in different cities.
9) In the event of cancellation, there shall be no refund of the GrabUnlimited Subscription plan prices paid.
10) Grab reserves the right to alter, extend or terminate the promotion and/or Vouchers, or amend the terms and conditions of GrabUnlimited at its sole discretion at any time without prior notice.  In the event of any disputes directly or indirectly arising from GrabUnlimited subscription plan, Grab's decision shall be final and binding.  
11) In the event of inconsistency or ambiguity between the Voucher Terms and Conditions and the terms contained in the GrabUnlimited webpage at grb.to/GrabUnlimitedMY, the latter will prevail to the extent of the inconsistency or ambiguity.