Craving something Malaysian?
Just order lah. We'll deliver it.

0
GrabFood. The food delivery service
with all your local favourites.
From assam laksa to char koay teow. Nasi lemak to lontong. Rojak to pisang goreng. With just a few taps on the GrabFood app, you can have your heart's desire sent to you. No minimum order. No sweat.
---
No more skipping lunch,
no matter how busy.
---
For days you just feel
like staying in.
---
Have your tea time
snacks sent to you.
Best in Klang Valley,
and some say in Malaysia too.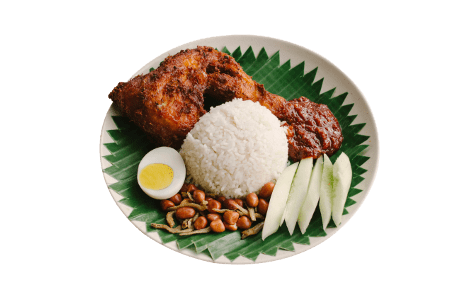 ---
Village Park
Nasi Lemak
Rojak &
Cendol Mustaffa
---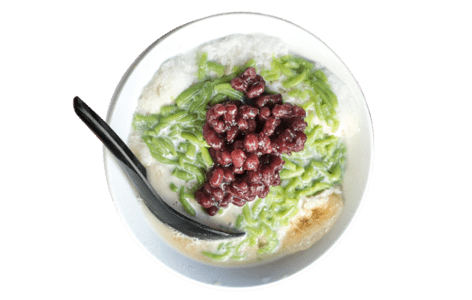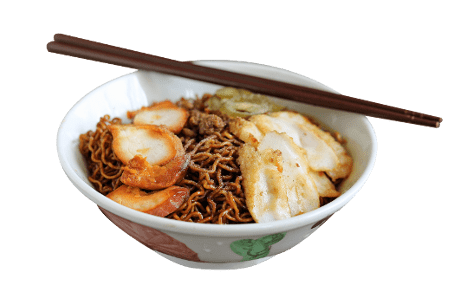 ---
Restoran
Dapur Sarawak
We're currently serving these areas:
KL AREA
Ampang, Bangsar, Brickfields, Bukit Damansara, Cheras, Chow Kit, Kampung Baru, KL City Centre, Mid Valley, Mont Kiara, Pudu, Cheras, Setiawangsa, Segambut, Setapak, Sri Hartamas, Taman Desa, Wangsa Maju, Taman Tun Dr Ismail and Sri Petaling
KLANG VALLEY
Petaling Jaya, Sunway, Subang Jaya, Sri Petaling and Puchong
Download GrabFood app.

You will need the Grab app installed with a registered Grab account to sign into the GrabFood app.

Select your meals from thousands of restaurants and complete your order.

Sit back and get ready to enjoy your meal.
Try it today for free!
If you're a first-time user, enjoy free delivery.
promo code:
MAKANTIME
How can I pay for GrabFood?
GrabFood accepts a variety of payment methods like Credit / Debit Cards, GrabPay Credits as indicated by your primary GrabPay payment method in the Grab app.
Note that cash payments are not accepted for GrabFood.
I have some difficulty signing in to GrabFood. What should I do?
If you are experiencing issues with signing in, please ensure that you have installed the latest version of the Grab and GrabFood apps.
How does GrabFood work?
GrabFood is a service that connects local food businesses to people. Grab has always brought people to things that matter to them, and we are now committed to bringing things that matter closer to people. When you place an order with GrabFood, we receive it, send it off to the restaurant and assign a GrabFood delivery-partner to pick up the order to bring it to you.
How do I create an account?
You need to have an existing Grab account in order to use GrabFood. Download the GrabFood app for iOS or Android and log in with your Grab account. Please ensure that your GrabPay is set up as GrabFood only works if you use GrabPay as a payment method.
Your active Grab app must also be the most updated version, GrabFood is not supported with the Grab (MyTeksi) app version.
How do I edit my payment information?
Go to your Grab app and select your preferred credit card as your preferred primary payment option.
Go back to your GrabFood app:
Touch Account
Select "Re-link GrabPay"
Your new payment method will be updated in GrabFood.
Where do you deliver?
We currently offer GrabFood across selected areas in Kuala Lumpur and Petaling Jaya and will be looking to expand to more locations as soon as possible!
What are your hours?
Depending on your area and local restaurant hours, we begin delivering as early as 9am and run as late as 12am. If a particular restaurant is not available for delivery, you'll see them listed as "Closed" or "Unavailable". Restaurants that allow pre-ordering ahead of opening hours show "Pre-order".
What restaurants near me deliver through GrabFood?
To see which restaurants are available for delivery, just enter your address in the GrabFood app. To keep your food fresh and ensure speedy deliveries, we limit the available restaurants to those within a given distance from your location.
How does GrabFood calculate when my delivery will arrive?
An estimated delivery time is shown for each restaurant based on our evolving algorithm. When a restaurant is "Busy," it means that their current delivery time exceeds our standards for a fast delivery, and we're temporarily not accepting orders for that restaurant.
How much does it cost to order from GrabFood?
Your order's total cost includes the price of the menu items plus a delivery fee. The delivery fees help us pay our driver partners, and provide the best service possible.
How much do items on the menu cost?
The vast majority of menu prices on GrabFood will be the same as they are in-store. In some cases, menu prices on GrabFood may be higher than in-store prices. We're working to make prices even lower, so check back often.
Can I schedule a future order?
Yes, you can either create an order to be delivered as soon as possible (ASAP) or you can schedule a delivery for up to four days in advance. To schedule a future order, just add items to your cart as usual and select your desired delivery time and date.
Can I order from different restaurants at the same time?
Yes, but there is a flat delivery fee for every restaurant that you place an order with. For example, if you place an order at McDonald's and another one at Nando's for lunch, you'll pay two delivery fees.
How do I check my order status?
You can see your order status by visiting My Account and clicking on Order History.
For Android Mobile Users:
Touch Menu
Touch Recent Orders
Select your order and touch Status
For iOS Mobile Users:
Tap Orders
Select your order and tap Status
What if a restaurant is out of an item?
Restaurants do run out of items from time to time. When you place an order, you can let us know your preference in this situation including:
Contact me
Cancel the entire order
Does my order come with napkins and utensils?
While many restaurants will include napkins, flatware or plasticware with their deliveries, some do not. If you do require any of these items, please put it as a request in the Special Instructions box and we'll do our best to get you what you need.
How do I redeem promo codes?
Promo codes can be redeemed on the Checkout page by entering your code into the Promo Code box. Note that promo codes are case sensitive.