With Ramadhan underway and Raya less than 2 weeks away, we know that budgeting will be an issue to some. Money here, money there…tension kan?
What if we tell you that we're giving out massive discounts for your GrabGood purchases, perfect for those Buka Puasa meals. In this festive mood we actually want you to spend less time worrying (and counting budget) and more time celebrating! Excited? So are we!
Save up and make your Buka Puasa more syiok with Pek Senang Raya! Priced at only RM2 (yes, you read that right!), you will have access to RM600 worth of discounts! [Get the Pek Senang Raya by clicking here]
You'll never be short of choices as there are more than a dozen participating Food and Beverage (F&B) merchants giving you 20% OFF on GrabFood!
We know your stomach is growling right now… so let's check out some of the participating merchants: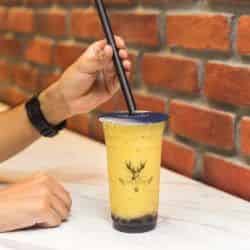 The Alley
The Alley can boast as one of the must-try places for Bubble Tea fans. What sets this Taiwanese brand apart from other establishments is their handmade tapioca pearls, sugar cane syrup and its carefully selected tea leaves that give its distinct taste and aroma! With the Pek Senang Raya, enjoy a discount from RM1.40 and more for a cup when you order from the Cold Milk Tea Series. With all the recent craze over Bubble Tea, you can just skip the queue and order je lah, we'll deliver it!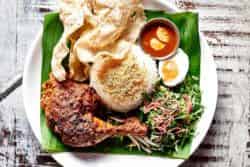 Ben's
Having been in business for almost a decade Ben's needs no introduction. With several strategic locations across the city like KLCC and The Gardens Mid Valley, it has served loyal customers with its unique Western and Asian flavours. For Western, there are Pastas, Sandwiches and Burgers to choose from like Golden Soft Shell Crab Spagettini and Ben's Double Cheeseburger, save RM14  after 20% OFF for these 2 items! For something from the East, there's Hainanese Chicken Rice and Curry Laksa, save RM11 after 20% OFF for these 2 items under their Asian selections.  If you want some quality food for Buka Puasa without breaking your wallet, Ben's is the best option!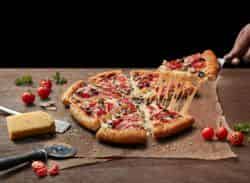 Domino's
For fuss-free pizzas with great value, Domino's comes to mind. This American chain is already a hit among Malaysian customers wanting a variety of toppings and crust choices. Whether it's a meal for one, an intimate meal for 2 or a small party of a dozen – there is a great deal and options for everyone. Customers can order from the good old classic flavours like Meat Mania, to favorites like Beef Pepperoni and something more premium from their First Class selection like Prawn Sensation, Meatasaurus and Chicken Confidential. Complete the experience with their Chicken Wings and Breadsticks as your sides. So how much can you save here? Enjoy a meal for 4 at RM44 only after 20% OFF (normal price is RM54.90, that's RM10.90 off your order) when you order with Pek Senang Raya.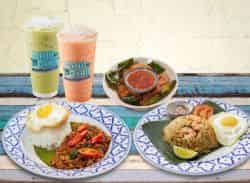 Boat Noodle
For a taste of Thailand's street food, Boat Noodle is your best bet! Relatively new to the scene (they've been in operations since 2014), Boat Noodle is a hit among Malaysians with their Chill Chill teas and delicious rice dishes. If you're craving for some authentic Thai street food, go on and order Boat Noodle! Order from their Combo Meals for 2 on GrabFood and pay only RM36.50 (normal price RM45.90, that's RM9.40 worth of discounts) or order their Ramadhan Berbuka Delights, the Ratchada Dulang Combo 2 for only RM45 (normal price RM56.50, that's RM11.50worth of discounts).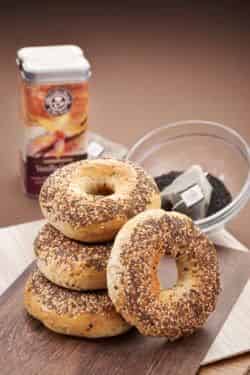 Coffee Bean & Tea Leaf
Did you know there's more to Coffee Bean & Tea Leaf than their beverages? Surely, you can order their Americano, Latte or Ice-Blended if you fancy some coffee with discounts up to RM2.84 per cup after 20% OFF. Tea lovers can enjoy the likes of Passion Fruit Sparkling Iced Tea or keep warm with a cup of Chai Tea. However, Coffee Bean & Tea Leaf have array of food including their signature All-Day Breakfast (try their Salmon Scramble, Eggs Ben and California Sunrise ice blended drink at RM40.50 after 20% OFF, normal price RM50.80). If you want something simple, go with their cookies and pastries, that will be a great munch as you enjoy your coffee or tea!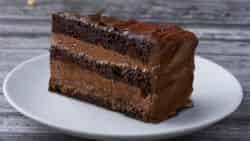 Secret Recipe
What's for dessert? Secret Recipe, of course! This homegrown brand began in 1997 and is renowned for their quality gourmet cakes. They have evolved into the fastest growing lifestyle cakes and cafe chain in the region with over 440 outlets (and counting). Their Chocolate Indulgence – creamy and rich Belgian couverture chocolate and white chocolate filling – remains a classic favourite and is priced at only RM29.50 after 20% OFF, for 4 slices. Absolute Chocolate  (priced at RM35.50 from the usual RM44.52 after 20% OFF, for 4 slices) from their Premium Selection will leave you satisfied. After a heavy meal, a slice of Secret Recipe is the perfect dessert.
That's not all, there are many more participating merchants so be sure to check your Grab App for the complete list.
Your Buka Puasa is more syiok now right? Got main course… got bubble tea… got cakes… got coffee… it's all complete!
Purchase Pek Senang Raya NOW!
Now that you know you can save up to RM600…what are you waiting for? Open that Grab App and purchase the Pek Senang Raya now! – [Or Click Here to Purchase for RM2]
Get the Pek Senang Raya by following these steps:
Click on Pek Senang Raya in your Grab app homepage or click here
Slide to pay using GrayPay Credits (do ensure you have enough credits)
Find your deals under Grab Rewards – My Reward
Have a great Ramadhan and Raya celebration! Remember to spend less time worrying and more time celebrating!
For more information, go to grb.to/peksenangraya