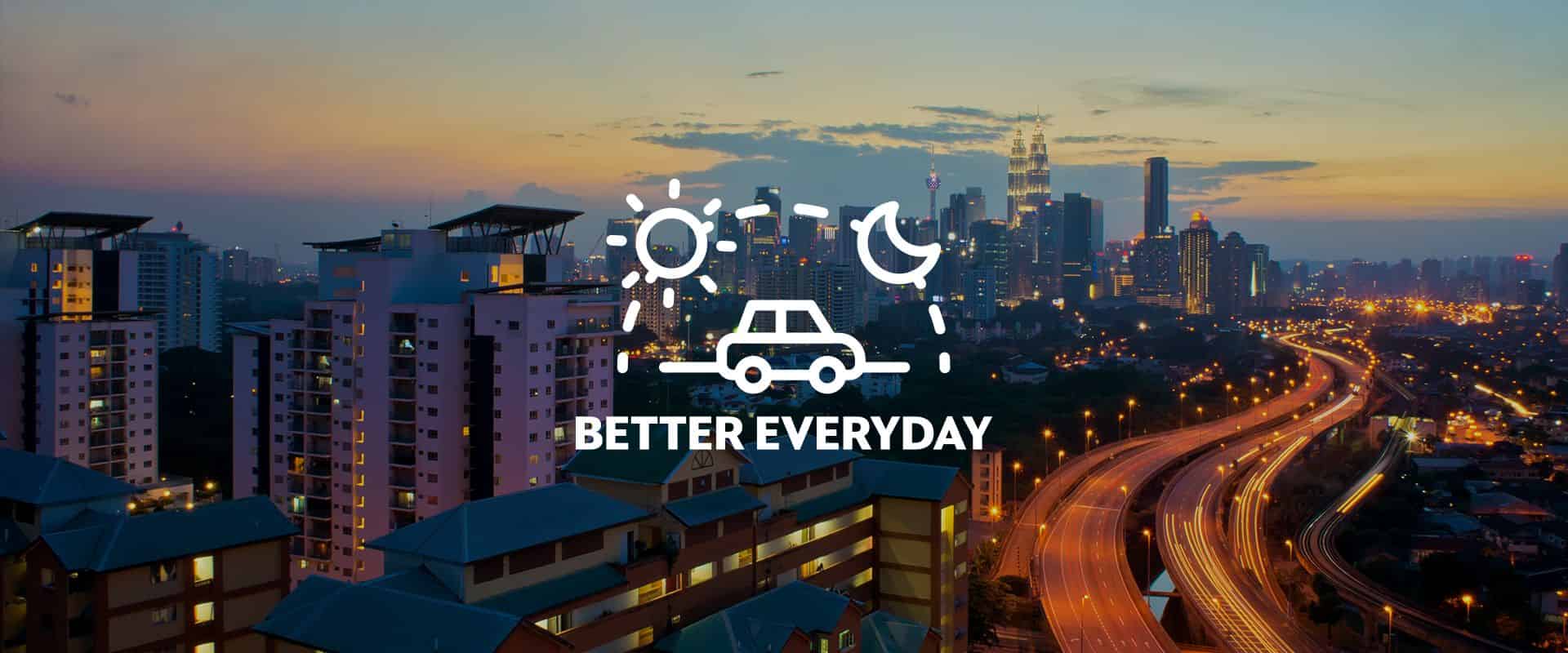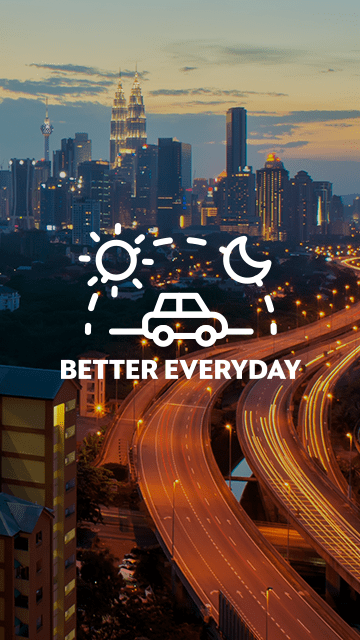 We aim to be better for you.
As our driver-partner, your experience with Grab matters to us. That's why we're making constant improvements to ensure that driving with us is safer, more seamless, and more rewarding.
Kami menyasarkan untuk jadi lebih baik demi anda.
Sebagai rakan-pemandu Grab, pengalaman memandu anda adalah sangat penting untuk kami. Kerana itu kami berusaha untuk menjadikan perjalanan anda bersama kami lebih selamat, lebih lancar dan lebih memberi ganjaran.
Your safety is our priority.
We understand how important safety is, that's why we're constantly improving to ensure your peace of mind when driving with us.
Keselamatan anda, keutamaan kami.
Kami faham betapa pentingnya keselamatan. Oleh sebab itu kami akan terus memperbaiki dan memastikan segala kepentingan asas anda akan dilindungi dan memberikan ketenangan untuk anda.
Passenger Verification
We're making it a prerequisite for passengers to register with social media logins or electronic payment. So you can drive with peace of mind knowing that the passenger in your car is verified.
Personal Accident Insurance
Drive with peace of mind knowing that you and your passenger are covered with our free Personal Accident Insurance. To make a claim, just submit a form via our Help Centre.
Pengesahan Penumpang
Kami mengenakan prasyarat bagi penumpang untuk mendaftar menggunakan laman sosial atau pembayaran elektronik. Jadi, anda boleh memandu secara aman dengan mengetahui penumpang yang dibawa telah disahkan.
Insuran Kemalangan Peribadi
Ketahui bahawa anda dilindungi sepanjang perjalanan dengan Insuran Kemalangan Diri kami secara percuma. Untuk membuat tuntutan, hanya hantarkan borang melalui Pusat Bantuan kami (Help Centre).

Driver Telematics Report
Using advanced algorithms, we track your driving characteristics, and give you weekly reports to improve on safety and comfort.
Laporan Telematik Pemandu
Dengan menggunakan algoritma termaju, kami akan menjejaki cara pemanduan anda dan akan menghantar laporan mingguan kepada anda untuk penambahbaikan dalam keselamatan dan keselesaan

Passenger-Driver Matching
Our allocation algorithm combines all the data we have when matching you with a passenger, keeping your safety as top priority
Coming soon in December 2018
Padanan Penumpang-Pemandu
Peruntukan algoritma kami menggabungkan semua data yang kami ada untuk memadankan anda dengan penumpang, memastikan keselamatan anda adalah perkara paling utama
Akan datang pada Disember 2018.

Number Masking
Contact your passenger via the app with no worries. Your personal contact number is masked to protect your privacy.
Nombor Telefon Dilindungi
Hubungi penumpang anda dengan menggunakan aplikasi tanpa risau. Nombor peribadi anda akan disamarkan untuk melindungi privasi anda.

Driver In-app Safety Toolkit
Call for help to your exact location in the fastest way possible, notifying your loved ones, local authorities or our security company.
Coming soon to Android users in December 2018 and iOS users in January 2019.
Alat keselamatan Dalam-Aplikasi Pemandu
Dapatkan bantuan di lokasi anda yang tepat dengan cara yang paling pantas. Maklumkan kepada yang tersayang atau hubungi pihak berkuasa tempatan ataupun syarikat keselamatan kami.
Akan datang pada pengguna Android pada Disember 2018 dan pengguna iOS pada Januari 2019.
Want to know more about our
commitment to your safety?
Ingin ketahui lebih lanjut tentang komitmen kami dalam menjaga keselamatan anda?
Interested to find out about how we're improving the experience for our passengers as well?
Ingin tahu bagaimana kami menambahbaik pengalaman bagi penumpang kami?
Find out More
Ketahui Lebih Lanjut