Introducing New GrabShuttle.
It's simply a better way to commute.
No more queueing, rushing or standing your way in a packed bus, now that there is GrabShuttle. It's the easiest, hassle-free way to get to and from work every day. A new service that lets you pre-book your seat from a list of fixed routes around the city, so you get to your destination in comfort and on time, every time.
Book your seat on GrabShuttle
to enjoy more than just a comfortable ride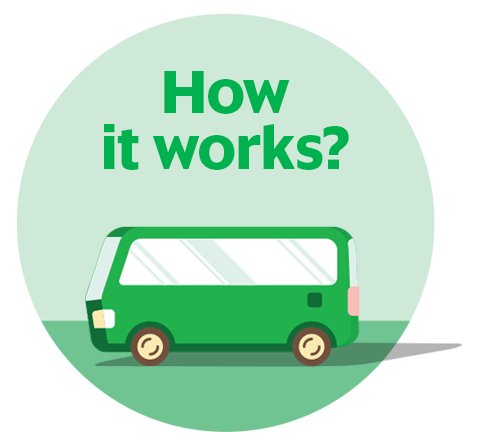 How often will GrabShuttle run?
Twice a day. Morning and evening.
How much will it cost?
Price range starts from MMK 2,000 per route
How do I pay?
Payment to be made at least 4 days in advance to our CB Bank Account: 0086100500002372
How will the routes be decided?
Help us decide which routes by signing up and indicating your preferred pick-up location by township to township.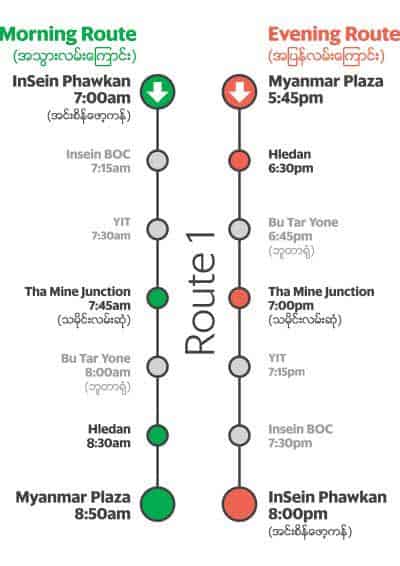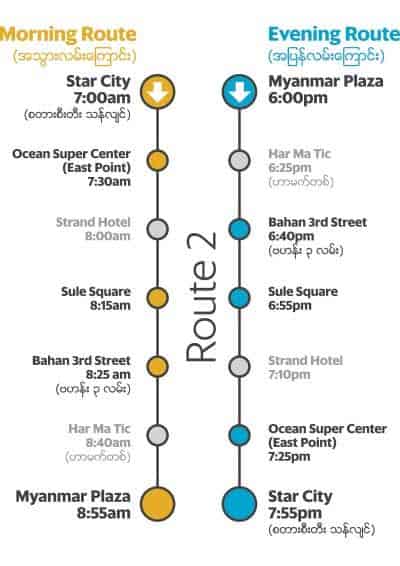 Frequently Asked Questions
What is GrabShuttle?
Grab Shuttle is a new service by Grab where groups of passengers with similar destination can share the journey with safe , comfort and conveniences that Grab always strives to deliver.
How do I pay for GrabShuttle?
We collect both weekly and monthly payments for GrabShuttle rides as per your convenience.
Is there a refund if I miss the shuttle?
No, we do not have refund for a passenger missing the shuttle at the designated time. We will wait for 3 minutes at each bus stop for pickups. This is to keep to our pickup times and to be fair to other passengers onboard or waiting for the bus.
Can I book GrabShuttle as a group for a short trip?
Yes, we can support group bookings for short trips like company events and the prices will vary according to the route plan, distance and timing.
Can I take GrabShuttle for a one-way journey?
Yes, depending on the demand and the route, we can support recurring one-way journeys and there may be some variations in pricing.
How do I take GrabShuttle?
As of now, registration through our sign up form is the fastest way. You can also reach out to our GrabShuttle Hotline Number: 09 42995 6250 for more information.
After I registered, how do I know when my GrabShuttle is ready?
Within 1 week of registration, GrabShuttle Team will reach out to you to confirm a few details and share you the route. After confirming the booking and settling the payment , you can start riding in the following week.