Wheeling with
Excitement.
Try GrabWheels.
There's now an exciting way to travel. Ride through town with GrabWheels eScooters!
Step 1

Download our new GrabWheels app from the App Store or Google Play

Step 2

Log in with your Grab ID and set up your OVO account.

Step 3

Use the in-app map to find nearby eScooters

Step 4

Simply scan to unlock eScooters

Step 5

After your ride, end your trip at a GrabWheels parking spot.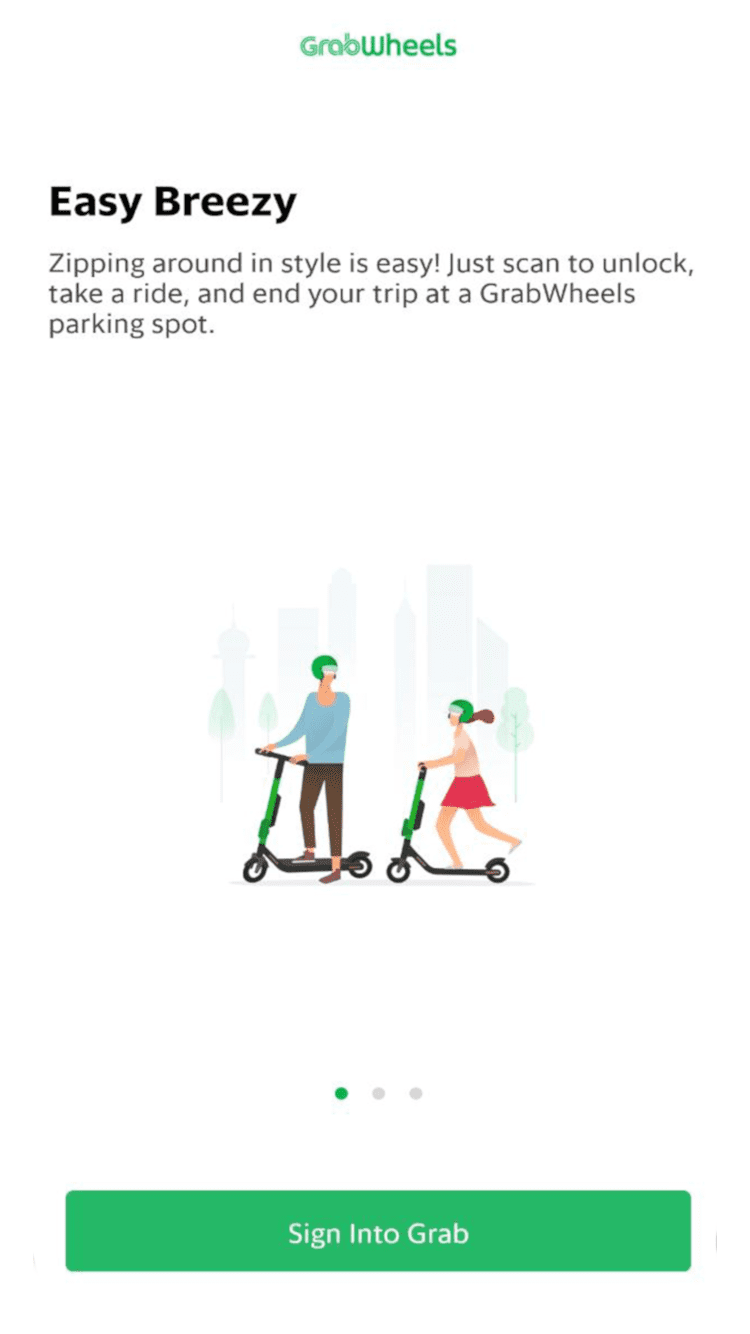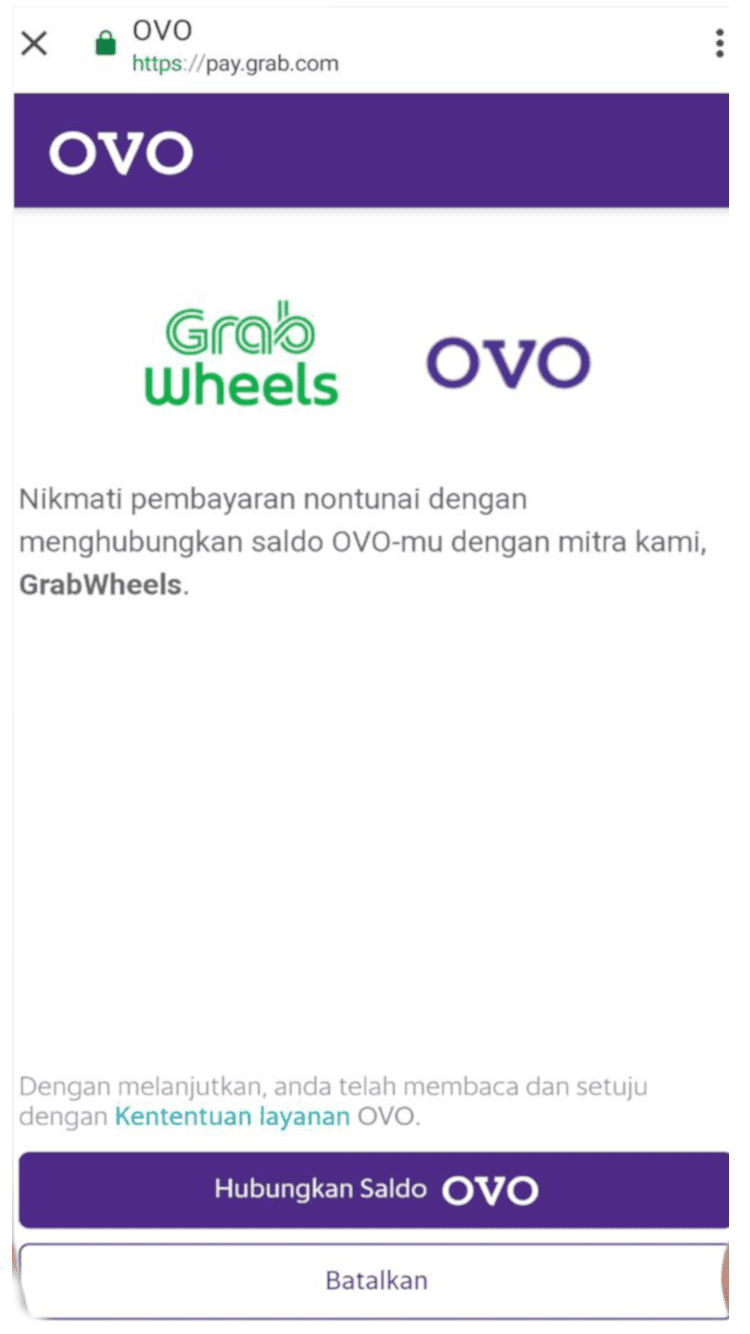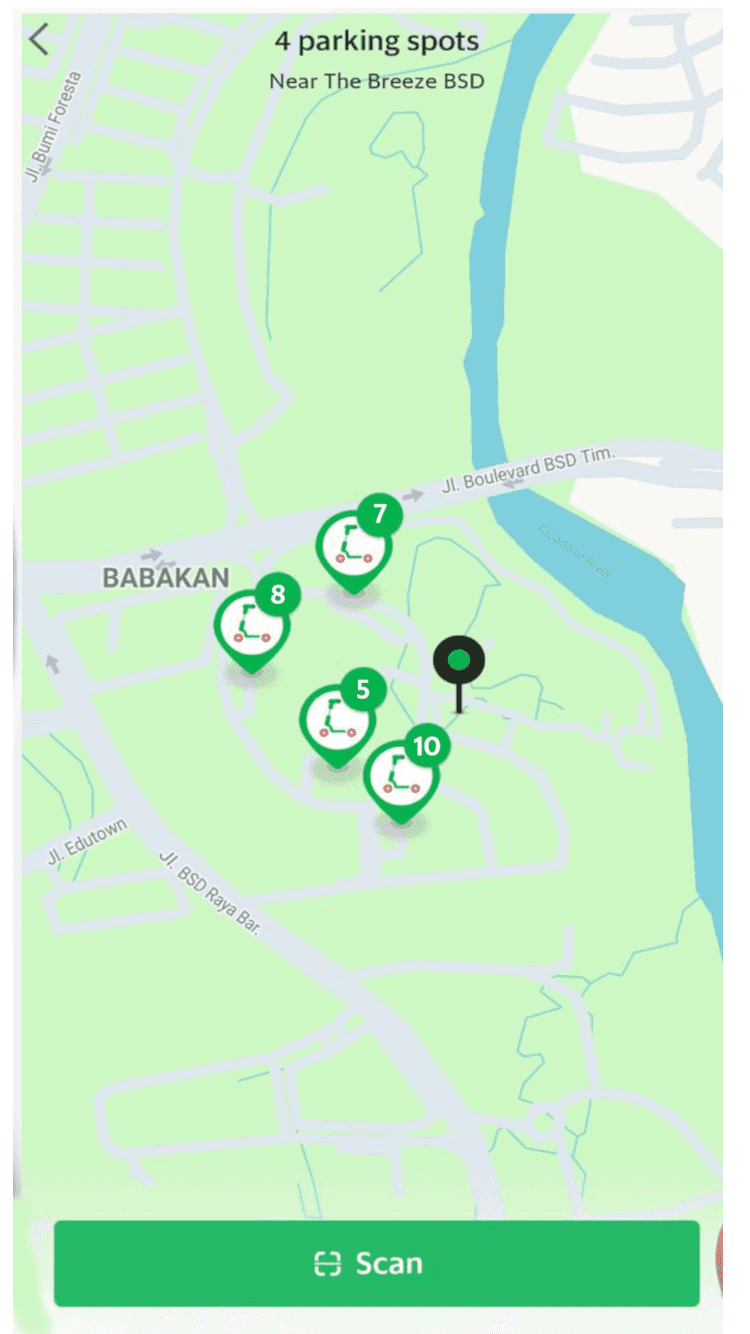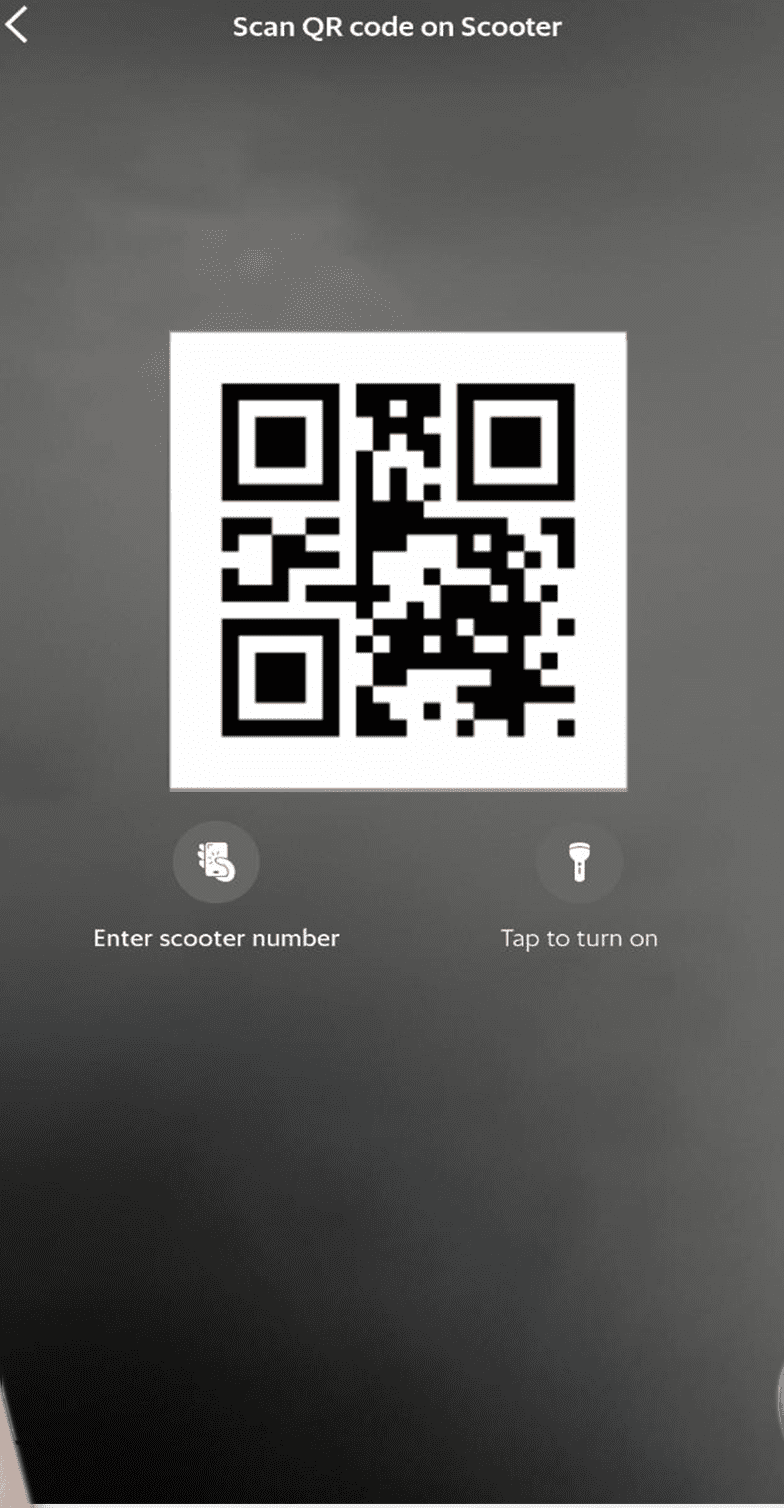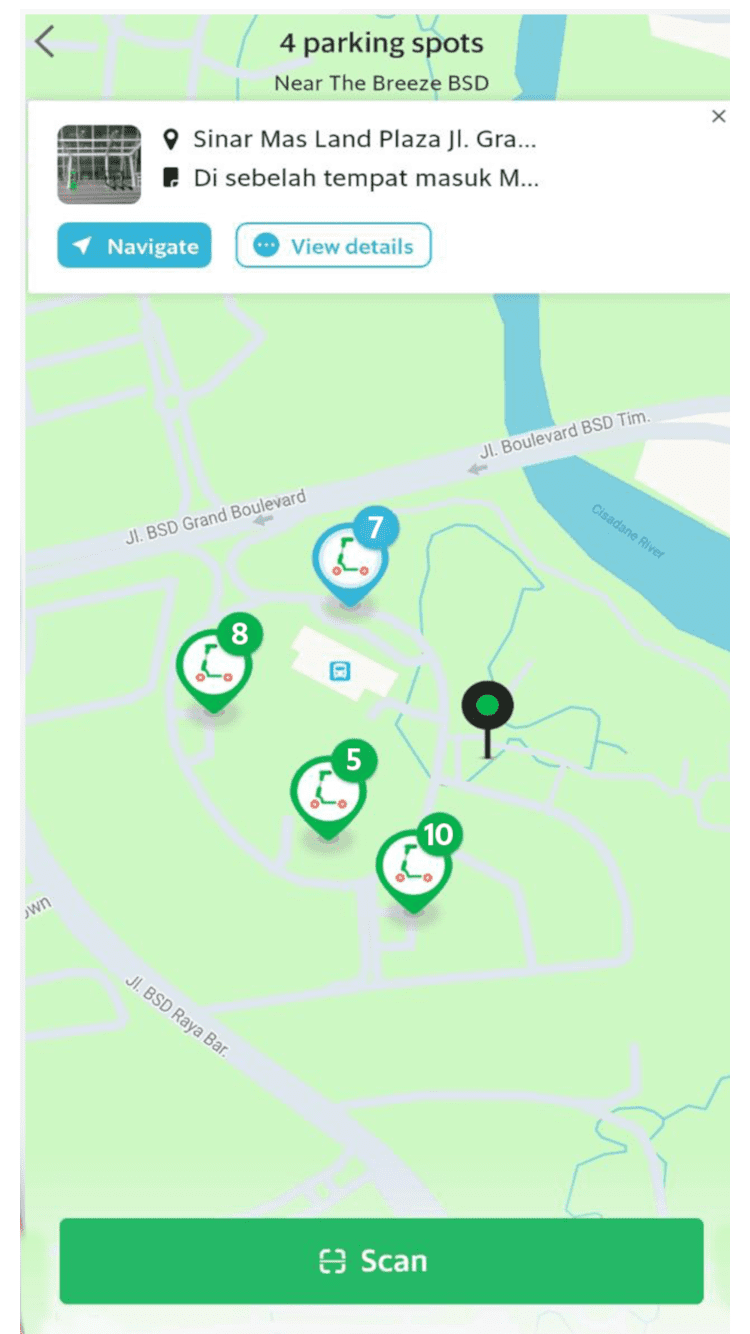 What is GrabWheels?
GrabWheels is an app that gives you access to personal mobility devices (eScooters) in Indonesia. Use GrabWheels to complete your commute to work, university, to the shop or just to feel a little breeze.
How do I unlock an eScooter?
Found a scooter? Start riding in 4 steps.
1. Open the GrabWheels app
2. Tap on the scooter from the app to check its battery level
3. Scan the QR code on the right side of the scooter handlebar
4. Enjoy your scooter ride!
Tip: Ensure your mobile data and Bluetooth are both turned on throughout the ride.
Where can I find the eScooters?
To locate the nearest available scooter, launch the GrabWheels app to view the map.
Currently, you can find GrabWheels scooters at Green Office Park (BSD City). GrabWheels will roll-out progressively to more locations across the country
Anything I should do before riding?
Before unlocking:
* Battery level
– Tap on the scooter from the app to check its battery level
Before riding, do a quick check of the following (it'll take less than a minute):
* Brakes
– Test the brakes by pressing the red button
* Kickstand
– Check that the kickstand is disengaged before moving off
* Surroundings
– Check that there is nobody close to you before moving off
How do I ride a scooter?
Riding is simple, and it's easy too if you've used a kick scooter or bicycle before. Step-by-step instructions are below, but if you're new to electric scooters, err on the side of caution while riding!
1. Accelerate by kicking once and pressing the right green button
2. Slow down or stop by pressing the foot brake or the left red button
3. Ring the bell if necessary to alert pedestrians
4. Always stop and look out for vehicles at road junctions, and give way to pedestrians at all times
Where should I park the scooter after my ride?
Park your scooter only at a designated GrabWheels parking spot. They are marked by the P icon on the map in the app. If the nearest GrabWheels parking spot is full, refer to the map on your app to locate another one near you.
How do I finish the trip?
Here's how to complete the GrabWheels trip:
1. Position and park the scooter in the GrabWheels special parking lot
2. Scan the QR code available in the parking lot
3. Press End Trip in the application