Rent a GrabCar
Now you can book your GrabCar 1-7 days in advance.
Why rent a GrabCar?
Need a ride to go around for the whole day? Rent your car with no hassle ahead of time as early as 7 days in advance. One less thing to worry about on the day that you need to go. You can rent your GrabCar directly from your Grab app. Experience a pleasant ride in a comfortable vehicle with our top-rated driver.
Launch your Grab app and select the Rent tab. Choose 'Now' to order now or choose 'Later' to schedule your next trip.

Choose your pick up schedule.

Fill in your pick up point.

Select the hourly package that suits your need. Book your GrabCar!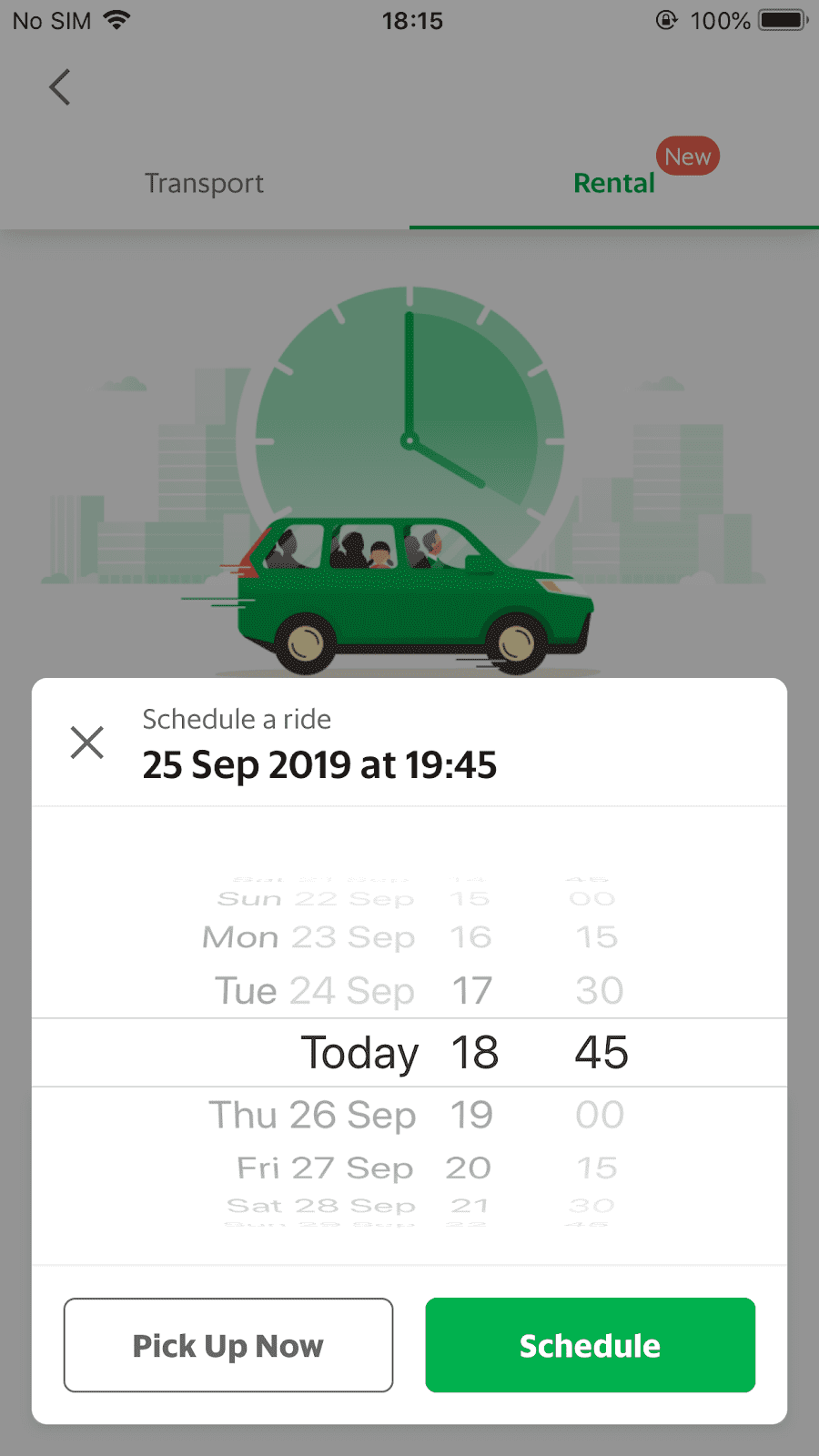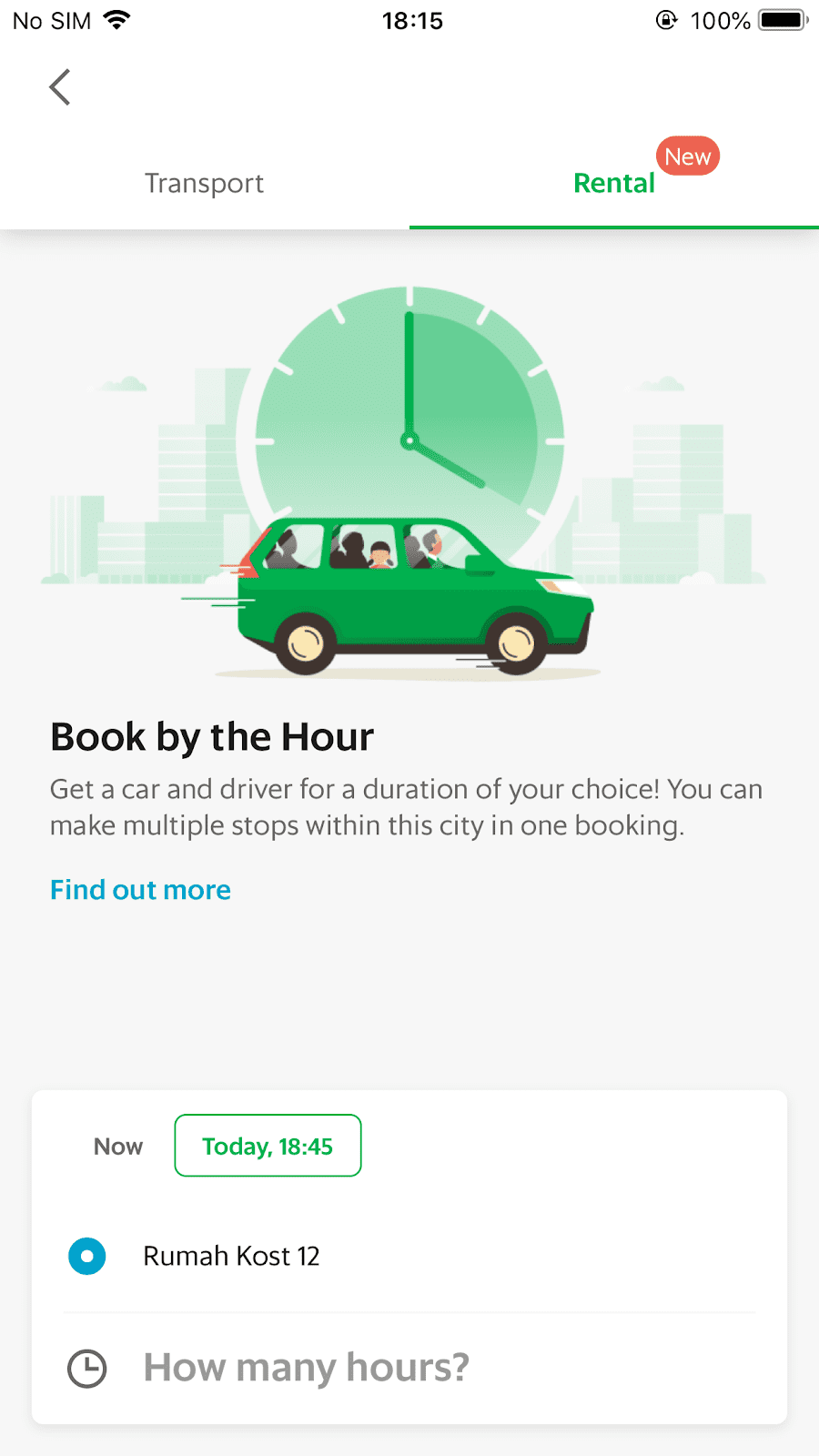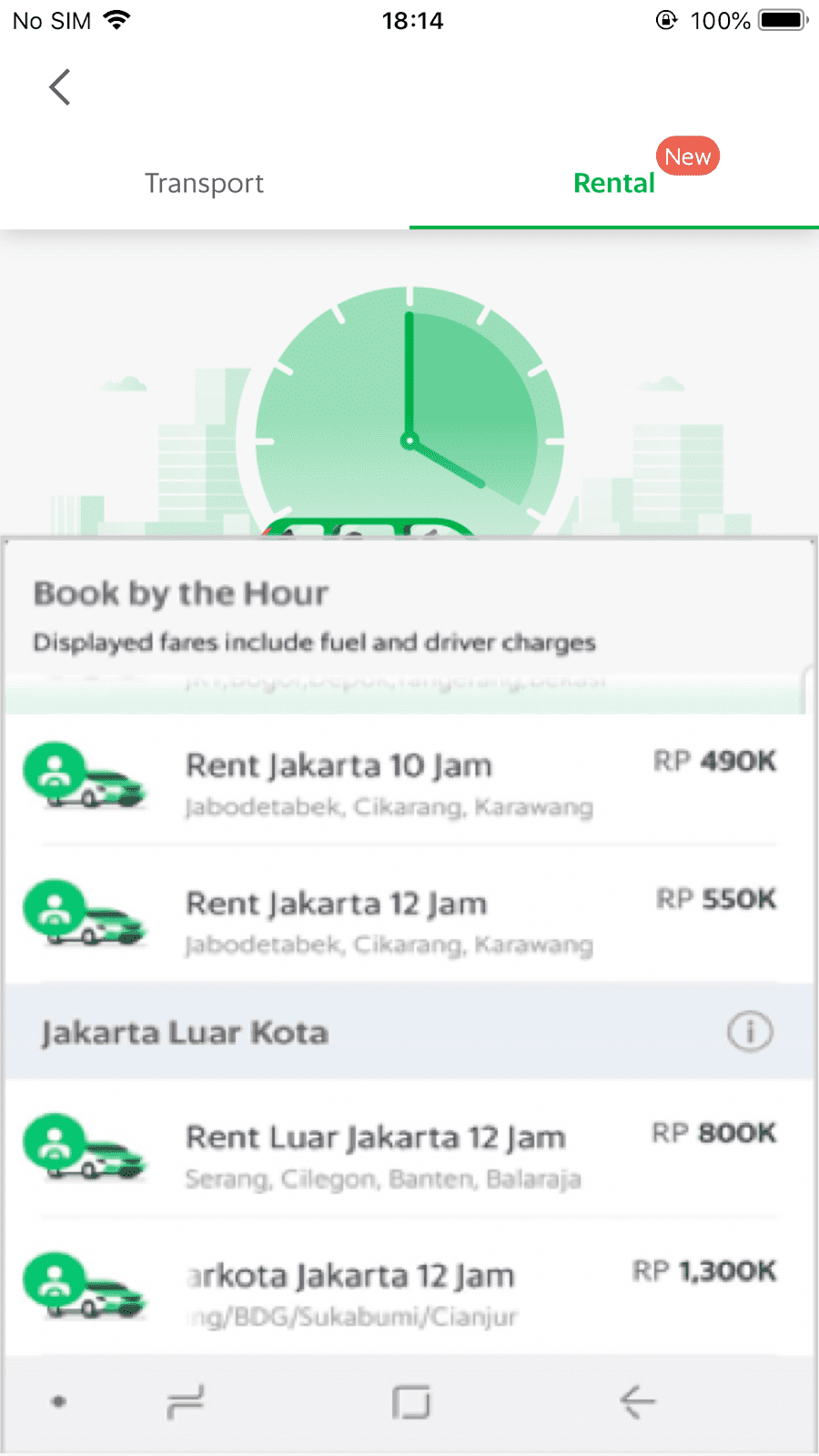 What are the available payment methods?
Cash and cashless payment methods are accepted.
How many passengers are allowed in one vehicle?
You can fit up to 6 passengers per vehicle.
How long can I extend my booking?
Please ask driver's availability before extending your booking. There will be overtime fare of IDR 1,000 / minute.
Can I book in advance?
Yes, you can book up to 7 days in advance.