Nikmati promo sistem POS yang mendukung eMenu dan GrabFood hanya Rp5ribu/hari!
iSeller merupakan platform bisnis omni-channel yang menyediakan sistem POS yang sudah terintegrasi dengan GrabFood dan juga sistem eMenu untuk digitalisasi bisnis resto Anda!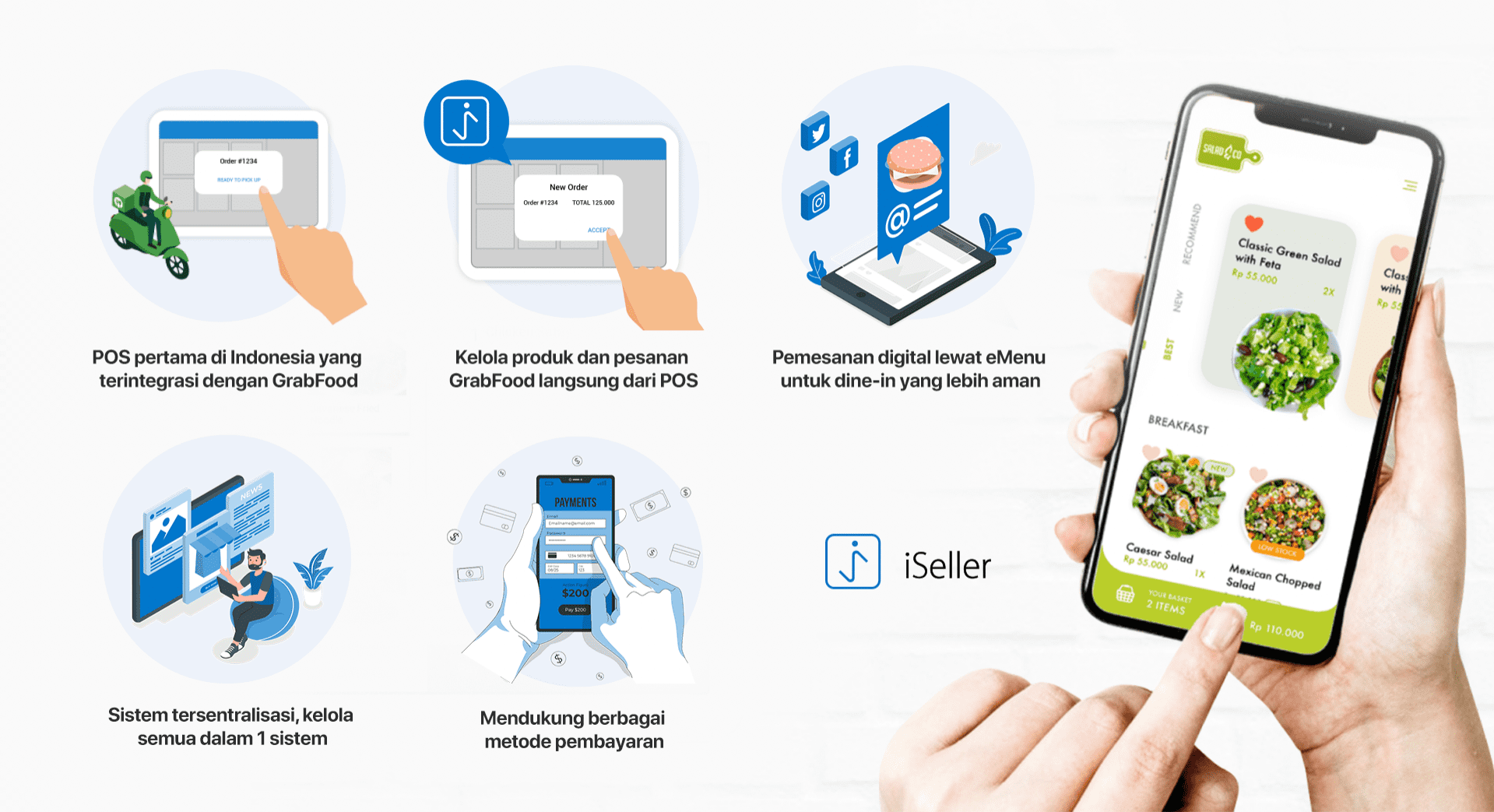 Promo terbatas, khusus untuk Mitra Merchant GrabFood!
Disclaimer
 : Grab adalah perusahaan teknologi yang menyediakan suatu platform bagi para pengguna untuk menemukan dan mendapatkan layanan yang diberikan oleh Vendor. Peran grab hanya untuk menghubungkan/mempertemukan pengguna dengan Vendor tersebut. Grab tidak bertanggung jawab atas tindakan dan/atau kelalaian dari Vendor manapun, dan setiap kewajiban sehubungan dengan layanan tersebut akan ditanggung oleh Vendor. Oleh karena itu, Anda dengan ini melepaskan Grab dari setiap dan semua kewajiban, tuntutan, atau kerusakan yang timbul dari atau dengan cara apa pun terkait dengan layanan oleh Vendor. Vendor tidak akan menjadi agen, karyawan atau staf Grab dan solusi yang diberikan oleh Vendor tidak dapat dianggap sebagai diberikan oleh Grab.
Disclaimer : 
Grab is a technology company which provides a platform for users to find and obtain services provided by the Vendor. Grab's role is merely to link/connect the user with such Vendor. Grab is not responsible for the acts and/or omissions of any Vendor, and any liability in relation to such services shall be borne by the Vendor. Therefore, you hereby release Grab from any and all liability, claims or damages arising from or in any way related to the services by the Vendor. Vendor shall not represent to be an agent, employee or staff of Grab and the solutions provided by vendor shall not be deemed to be provided by Grab.