Groceries
Powered by HappyFresh
Hand-picked quality, store to door.
Let us do the grocery shopping for you.
HappyFresh, the leading grocery delivery service in South East Asia, is now available through your Grab app.
Skip the commute, no more long queues, and say bye to heavy lifting.
Now, getting freshly handpicked quality products delivered to your doorstep is as easy as lounging with your phone. Whether you're too tired, don't have time, or just not feeling it – don't worry, we bring the stores to you, and let us take care of your grocery list.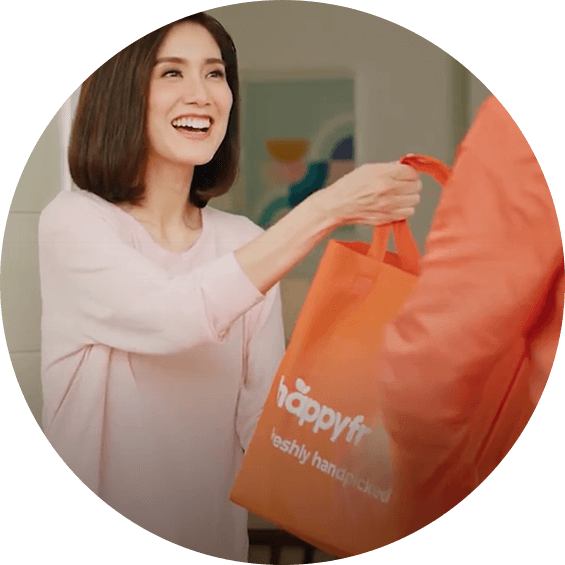 Delivered at your convenience
Enjoy next-hour delivery or select a time slot of your choice.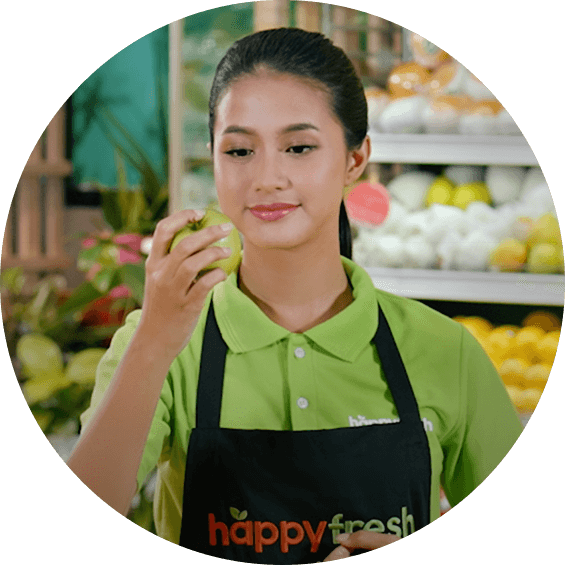 Freshly handpicked
Grocery is all about the quality & freshness! Our trained personal shoppers handpick the quality products, just the way you like it.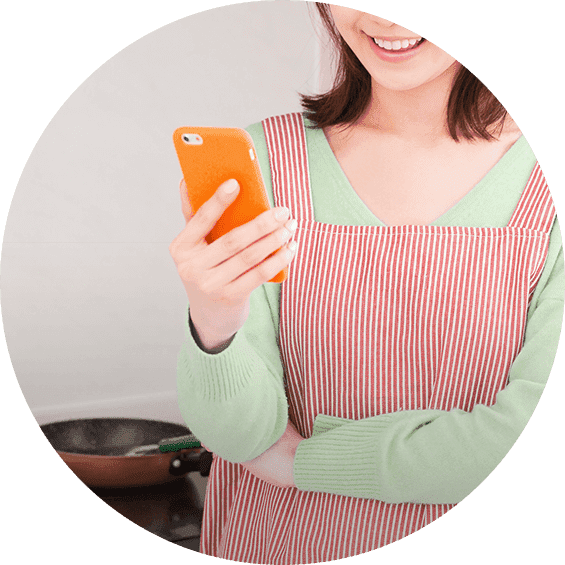 Browse all supermarkets near you!
Scroll through a wide selection of stores near you & tap away the products you need.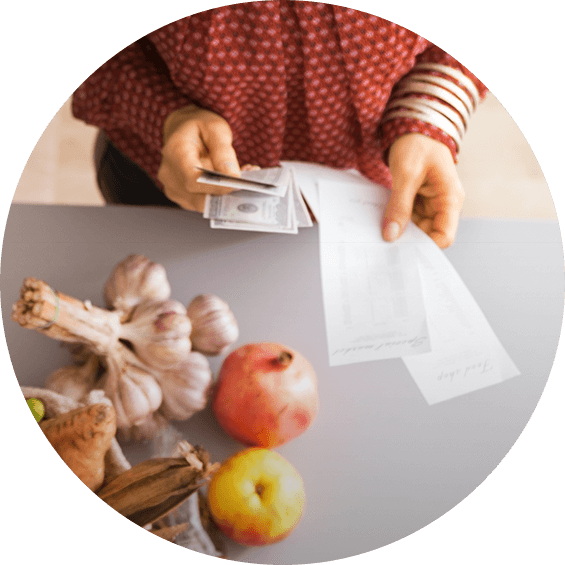 Returns at your door
If something isn't right, don't worry, we accept returns at the door.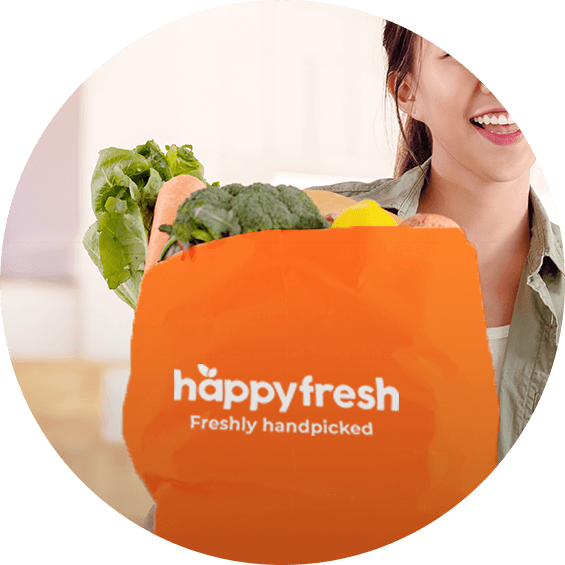 Exclusive deals
Enjoy daily deals and special discounts on the app.
Tap the 'Groceries' icon on your Grab app.

Select a store near you and start shopping!

Login with Grab to link your account.

Select your time slot and pay. Now, sit back and relax, groceries will be delivered.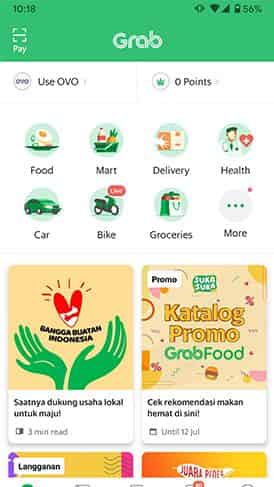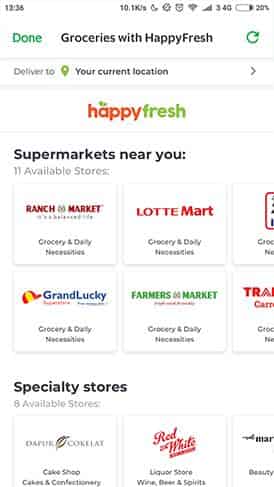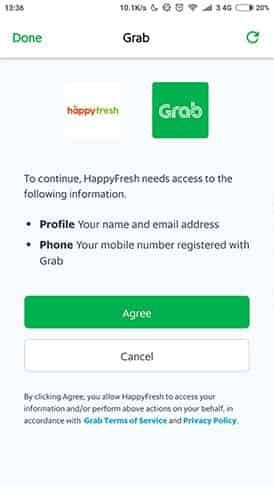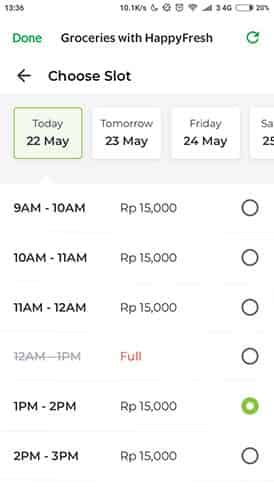 Frequently Asked Questions
What is HappyFresh?
HappyFresh is the leading grocery delivery service in South East Asia. Now it is also available on your Grab app. With HappyFresh, you can browse through your favourite supermarkets near you, scroll through a well-catalogues list of products from the stores you love and add all items to your cart from the convenience of your own home or on-the-go.
Rest assured, your groceries are also freshly handpicked by our trained personal shoppers and we deliver during your preferred delivery time-slot by a Grab or HappyFresh rider.
What can I order on HappyFresh?
We bring the supermarkets to you. From fresh to frozen, dry food to even beauty/personal care. You can order grocery items found in supermarkets or specialty stores, such as dairy, fruits, vegetables, meat & poultry, dried food, personal care, etc. We support a range of stores, including Ranch Market, Farmers Market, Lotte Mart, Transmart Carrefour, Super Indo, Grand Lucky, LOKA Lifestyle Supermarket and Red&White.
The stores that are visible on the app are based on your location, and the availability of stores in your proximity.
How to order HappyFresh via Grab app?
You can shop easily through GrabFresh
1. Go to Menu >> Groceries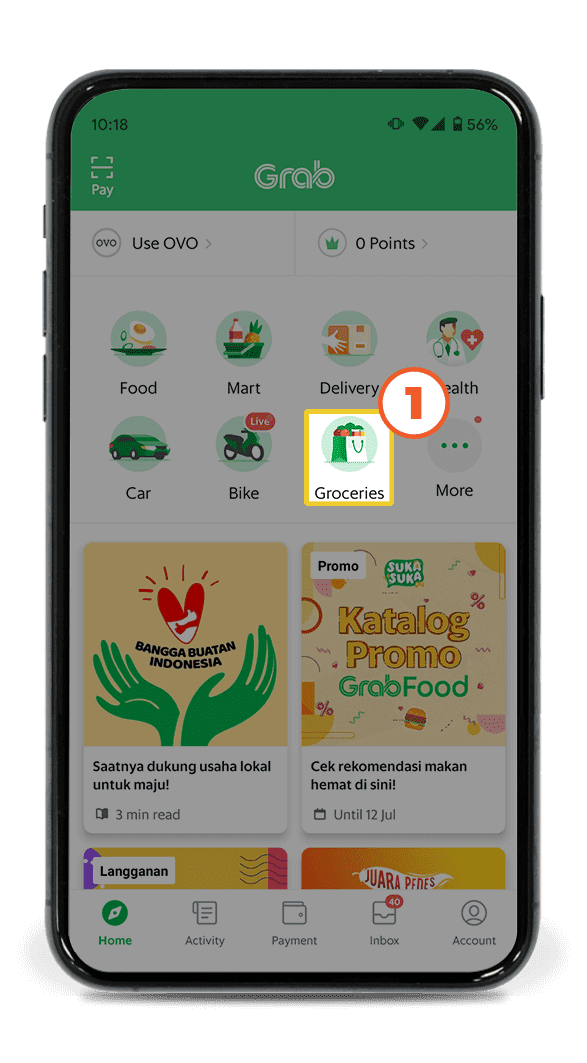 2. Input delivery address and pick your desired store. Voila! You can start shopping. You can also search items you need by categories.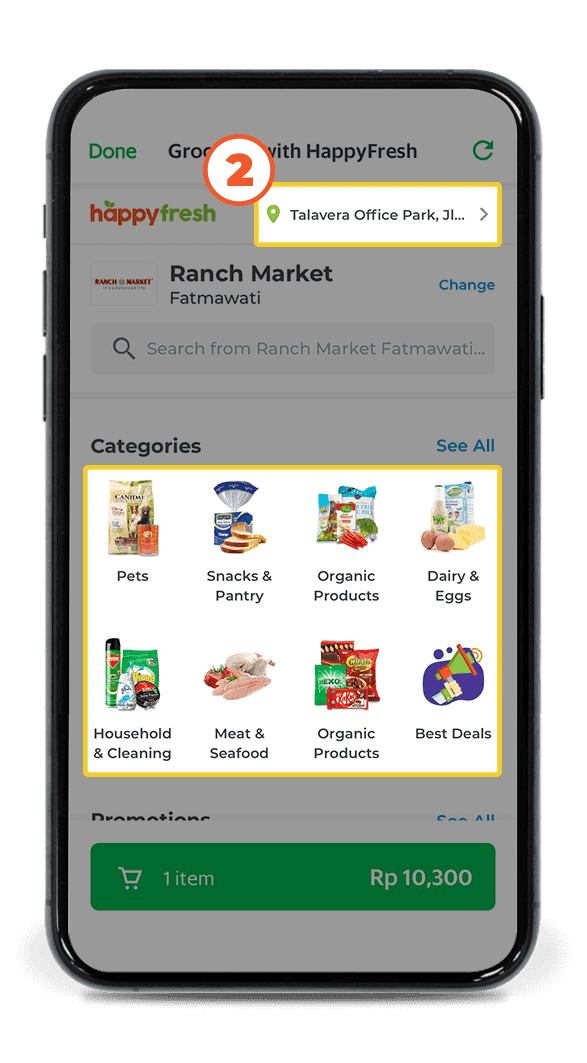 3. Click Add to cart on items you wish to buy.
4. All done? Click Cart at the right top corner.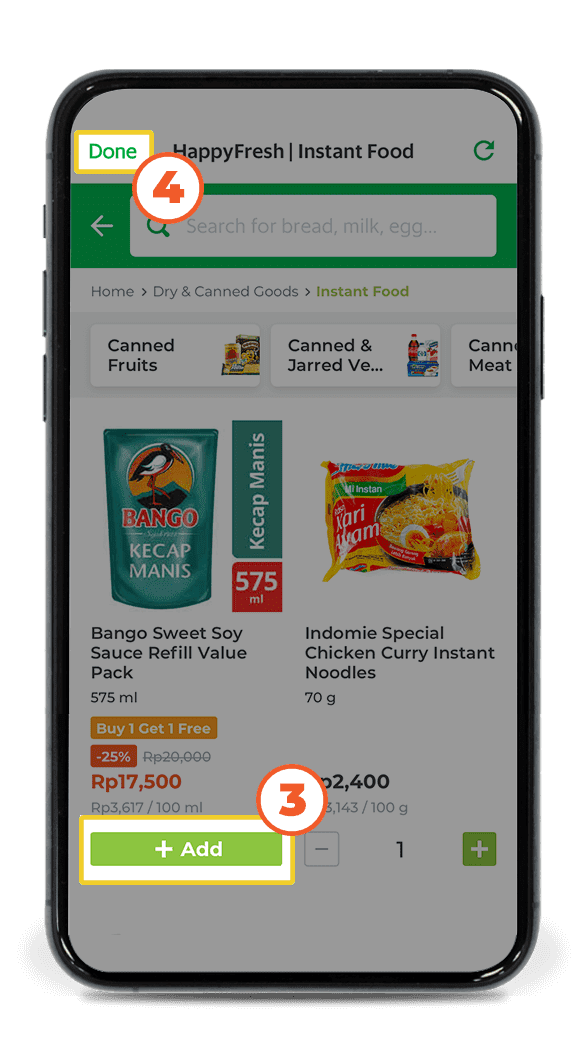 5. Re-check & confirm your grocery items. Then click Checkout.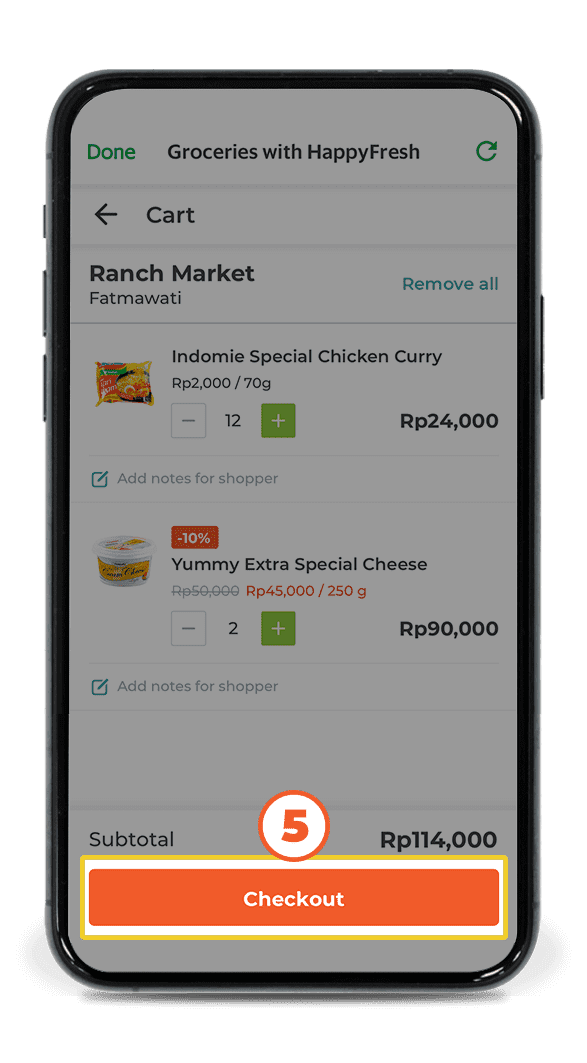 6. Choose your preferred delivery time slot and click next.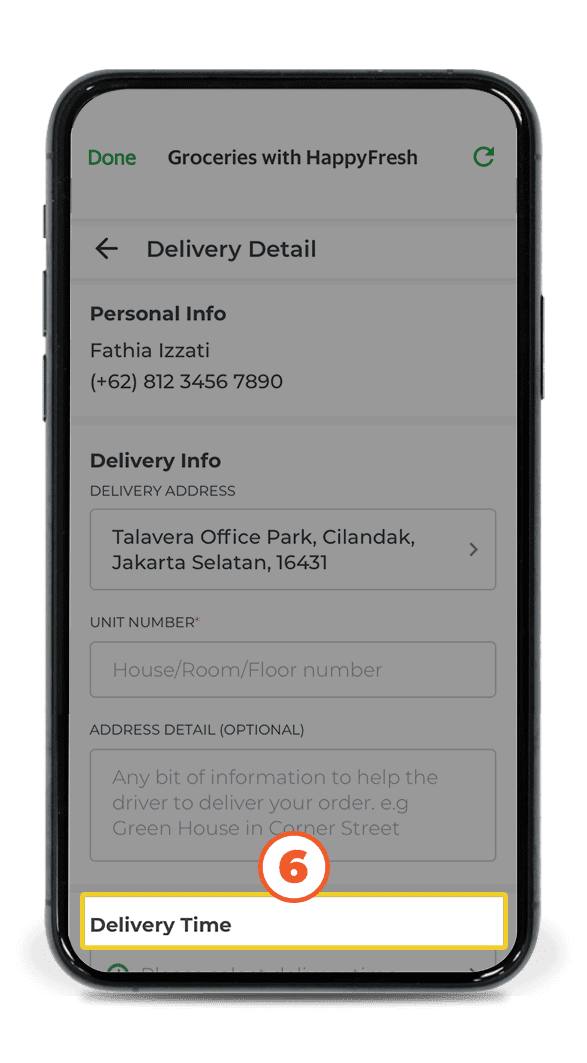 7. Choose your payment method (COD or Credit Card). Don't forget to add voucher code (if any).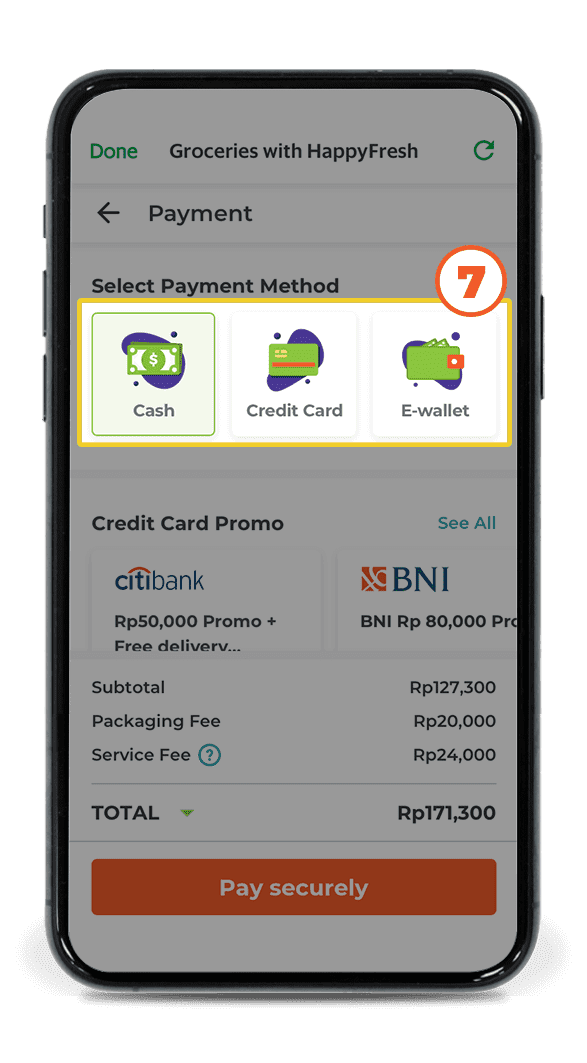 How to cancel my HappyFresh order on Grab app?
You can edit or cancel your order anytime before our personal shopper start shopping.
1. In HappyFresh page on your Grab app, click menu, as shown in the picture.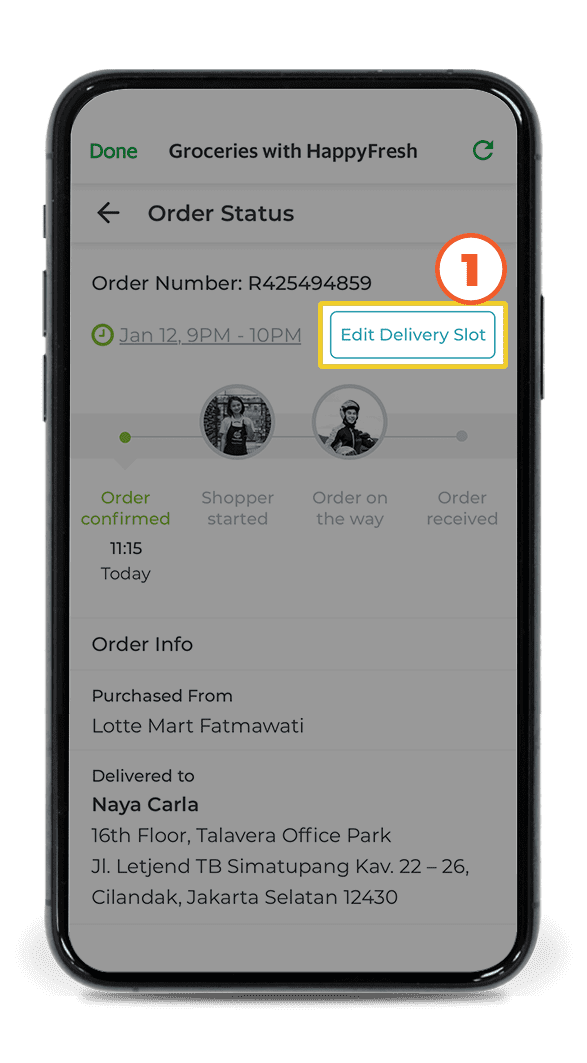 2. Click on active order which you need to be cancelled.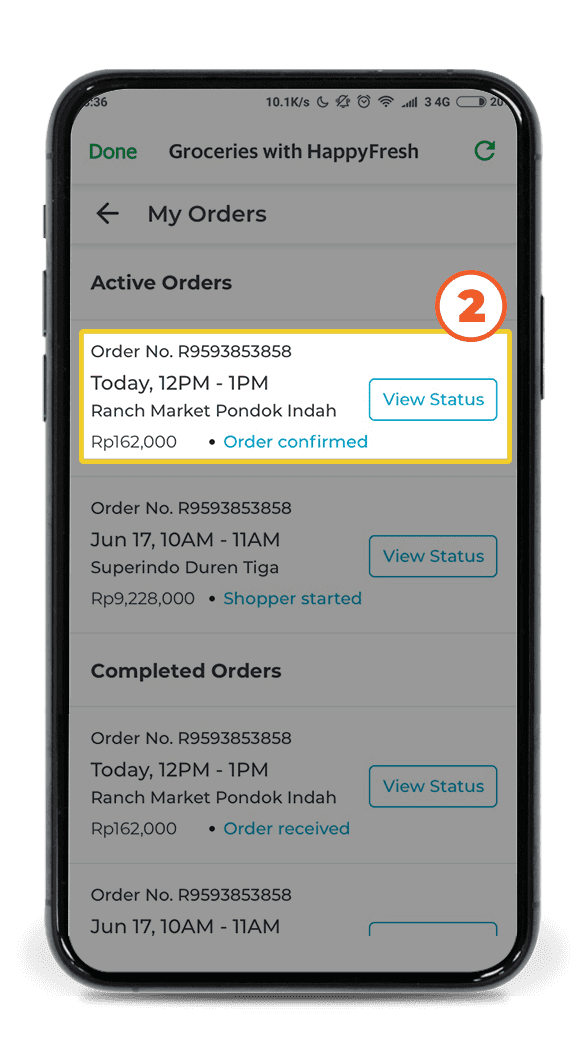 3. Click cancel order.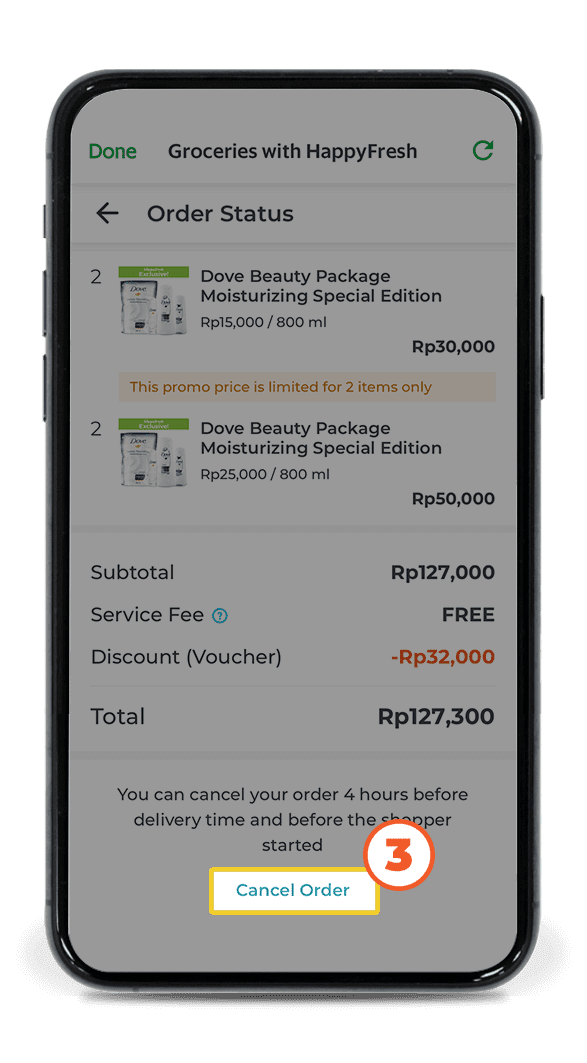 4. Confirm your cancellation.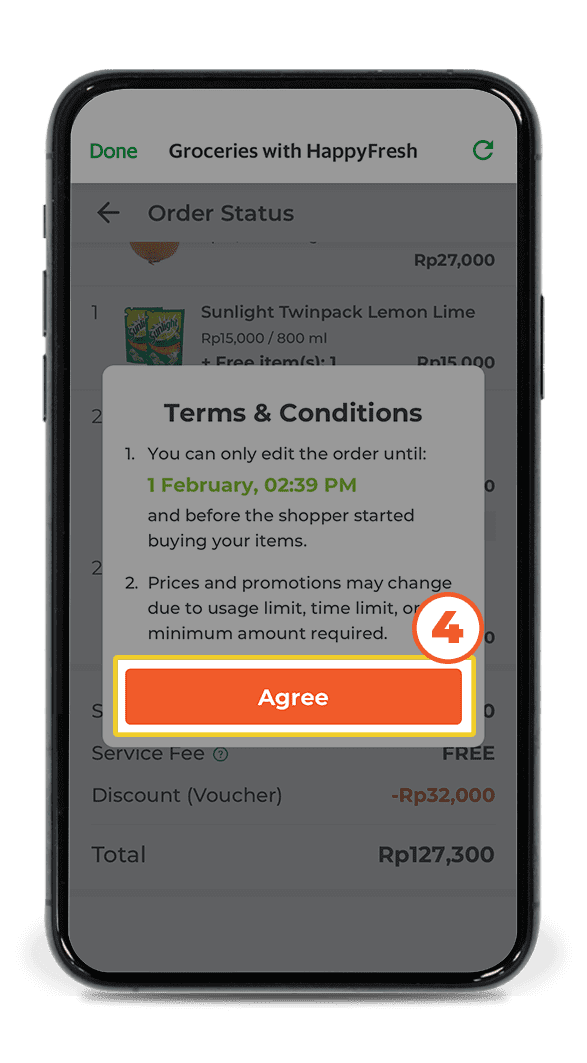 5. Your order status will be updated and you will get an email notification too.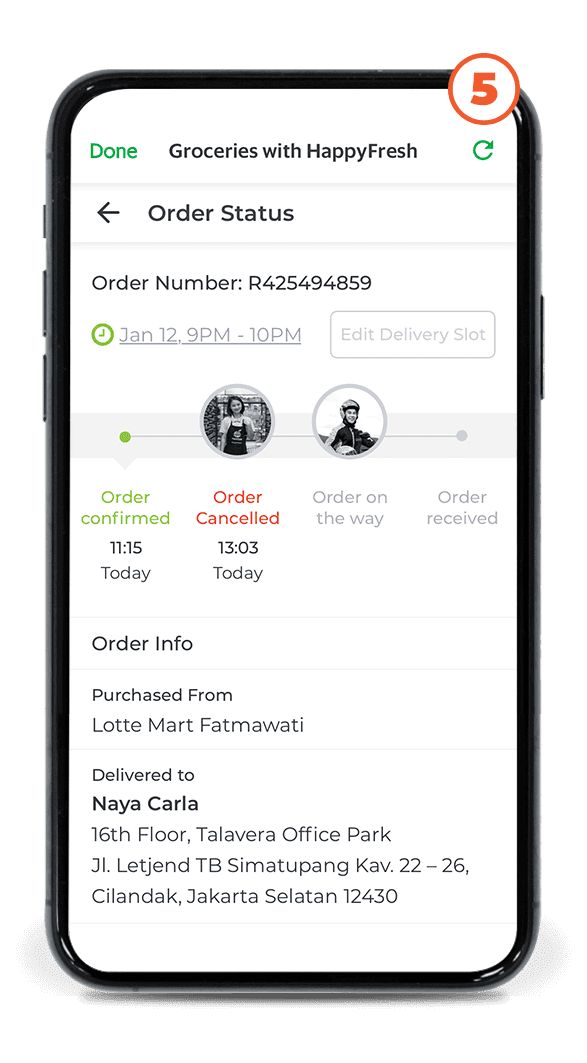 How do I check my order status?
Don't worry, you will be notified via e-mail on the progress of your order. Alternatively, you can also go to HappyFresh on your Grab app and the update is available on "My Orders".
Do I receive a receipt? Where can I find it and how?
Yes! You will receive an electronic receipt via email after you have placed an order. We will also send you an updated receipt after groceries are delivered, in case there's any changes to your order during the shopping process.
How do you treat non-Halal items?
Our trained personal shoppers ensures that at any point of the shopping process (during shopping, checkout, packing) do non-Halal and Halal items get in contact with each other. To further ensure this, we also use different bags for the transport of non-Halal items.
What happens if items are out of stock?
We receive stock updates on a daily basis from our retail partners.
But just in case, after placing your order on the app, we advise you to indicate what our personal shopper should do in case your desired items are out of stock.
You can select for the whole order or for each unique product with the following actions:-
– "Let shopper pick" – if you prefer our shoppers to pick the most suitable replacement for you.
– "Call me" – if you prefer to receive a phone call from our shopper to discuss on specific action to be taken.
– "Do not replace" – if you do not want the out-of-stock item(s) to be purchased or replaced.
How long will it take for my groceries to be delivered?
You can choose your preferred delivery time slot. Our delivery time ranges from one-hour for today (on the day of purchase) up to 6 days in advance (subject to availability).
Can I place more than one order?
Yes, you can place multiple orders as long as there is an available delivery time-slot for the selected store.
Can I change my order once it's placed?
You will be able to edit your order once you have unlocked our 'edit order' feature. The feature will be automatically unlocked on your third order with us.
Which area does HappyFresh via Grab app serve?
Currently, HappyFresh on Grab app serves the Greater Jakarta area except Bogor (Jadetabek), Bandung, Surabaya, Malang and Bangkok, Thailand.
What are the delivery hours?
Our delivery hours are based on the opening hours of the stores we work with. This is usually between 10am and 10pm.
However, if/when unprecedented times occurs, (such as COVID-19), delivery hours are subject to change according to the stores policy & government regulation.
Please do refer to the delivery time slots shown on the app for the specific stores you are interested in. Of course, you can place your orders at any time of the day.
Who can I contact if I have questions?
You can contact us following the "Help Centre" section in the Grab app and look for the section "HappyFresh".
I'd like to report a HappyFresh issue on Grab app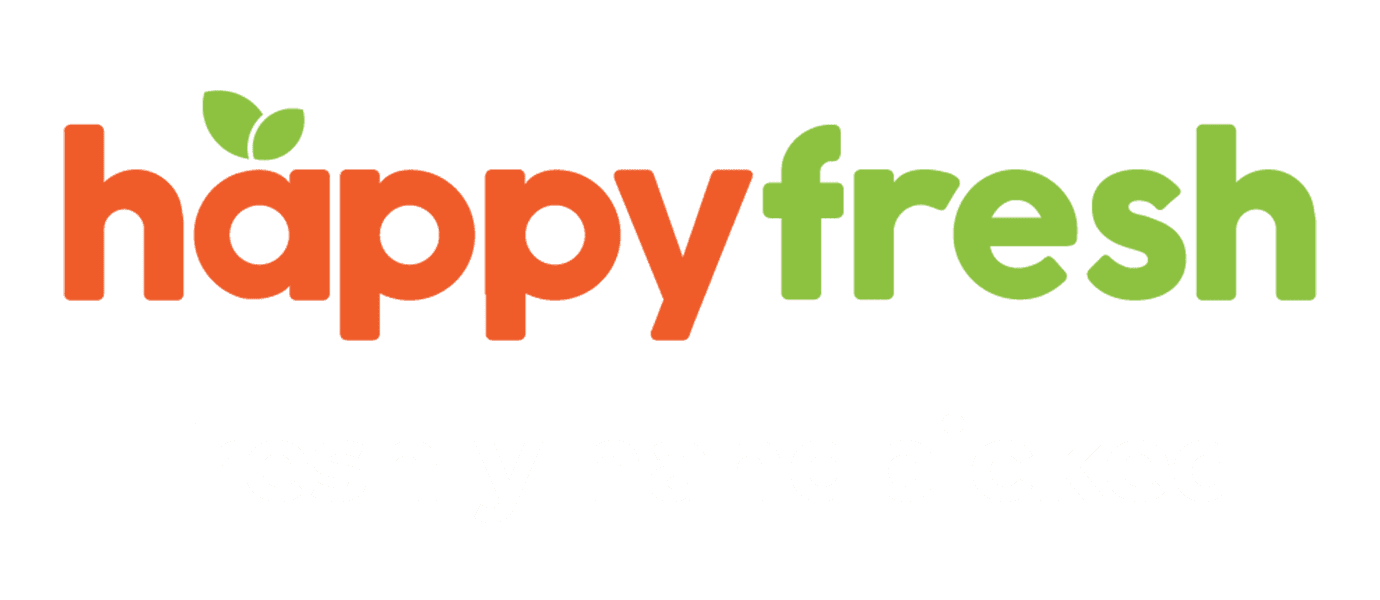 Here to help you
Call Us +62 21 75924733
Mon s/d Fri (09.00 – 21.30), Sat – Sun (09.00 – 20.30)
Email : ge.support@happyfresh.com