GrabFood paham betul bagaimana kondisi pandemik ini sungguh menyiksa semua kegiatan kita, termasuk momen Lebaran yang tinggal menghitung hari ini. Meski demikian, bukan berarti kamu nggak bisa menciptakan suasana Lebaran sendiri di rumah ya. Setidaknya, kamu bisa menyiapkan kue kering Lebaran ini di rumah. Siapa tahu nanti ada satu atau dua kerabat yang datang, jadi kita sudah siap dengan sajian kue kering Lebaran ini deh!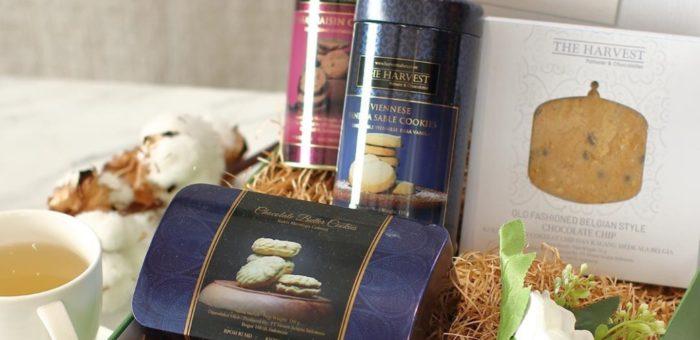 Kalau selama self quarantine ini kamu selalu disibukkan dengan segudang pekerjaan kantor, pesan saja parsel Ramadan yang ada di The Harvest. Selain full dan slice cake, The Harvest juga memberikan banyak pilihan hampers dan juga cookies a la Ramadan. Tinggal pilih deh variannya, mulai dari Almond Sable Cookies, Sultana Cookies, Ginger Butter Cookies, dan masih banyak lagi. Cocok untuk stok di rumah atau untuk dikirimkan ke orang tersayang!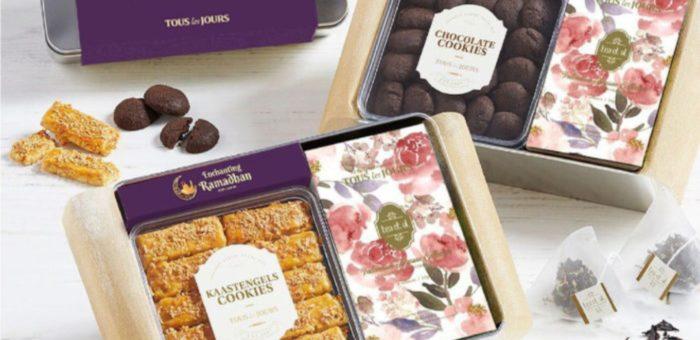 Selanjutnya, ada TOUS les JOURS. Jelang momen Lebaran seperti ini, TOUS les JOURS juga kasih kamu banyak pilihan kue kering Lebaran. Bakery asal Korea ini juga menyediakan banyak sekali pilihan roti, cake dan juga cookies untukmu. Single cookies pun jadi andalannya, seperti varian Choco Chips, Brownie, dan Peanut Butter. Tapi kalau kamu mau set premium, TOUS les JOURS juga ada Cookie Ensemble Set lho, terdiri dari 6 varian cookies pilihan. Berminat?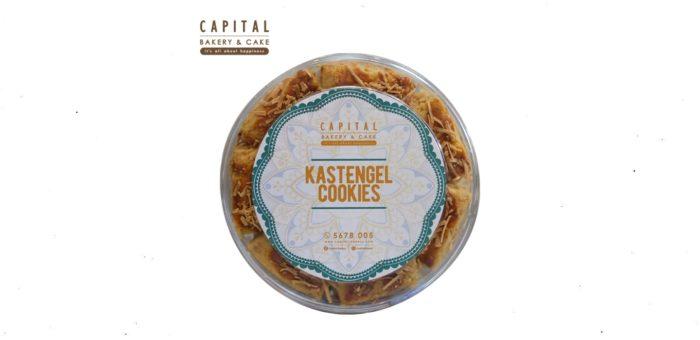 Capital Bakery & Cake memang dikenal dengan pilihan kue klasik nan modern, termasuk untuk cupcakes, roti, snacks, cookies, hampers hingga paket box-nya. Coba deh buka GrabFood dan temukan kategori Hampers Lebaran dan Cookies di merchant Capital Baker & Cake ini. Banyak pilihannya, mulai dari nastar, kastengel, sagoon cheese, snow white, cornflakes dan masih banyak lagi. Bawa suasana Lebaran di rumah dengan kehadiran kue kering Lebaran nggak ada salahnya 'kan? Tenang, hampers-nya juga ada kok!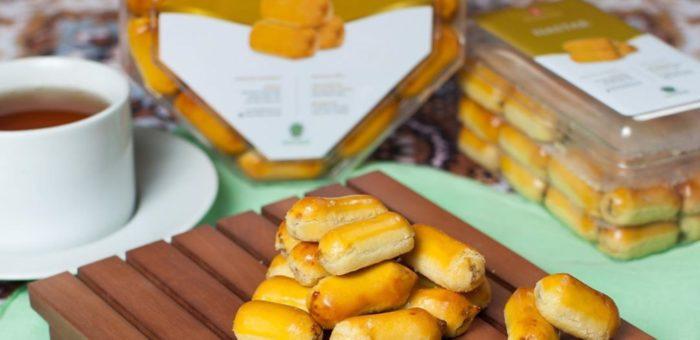 Holland Bakery juga nggak mau ketinggalan nih untuk kasih kamu pilihan hampers dan juga kue kering Lebaran. Kalau kamu buka merchant Holland Bakery di GrabFood, ada banyak juga nih kue yang bisa kamu beli dalam bentuk toples, seperti kastengel, nastar, lidah kucing, putri salju dan masih banyak lagi. Kalau butuh yang lebih cantik lagi, Holland Bakery juga punya kategori Gift Box untuk keluarga di kampung misalnya. Meski kamu nggak bisa ke sana, Gift Box ini bisa kok! Tinggal kirim, kasih surat ucapan "Selamat Lebaran" juga ya!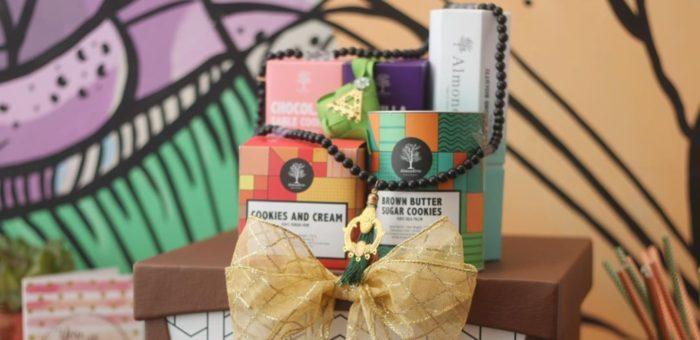 Last but not least, ada Almondtree Cakes. Kalau kangen suasana Lebaran di kampung, hadirkan juga yuk lewat kue tradisional andalan Almondtree Cakes yuk. Lapis legit! Tapi, kalau kamu juga butuh pilihan hampers unik lainnya, bisa juga kok! Ada hampers Delight, Adore, Cheers, Festive, dan juga Surprise. Ada banyak kue kering Lebaran untuk kamu dan keluarga!
Suasana Lebaran harus tetap diciptakan ya, bersama GrabFood dong tentunya! Oh ya, kamu juga bisa dapatkan promo menu #RameRame lho! Tinggal cari deh kue kering Lebaran favorit kamu dan keluarga di GrabFood!